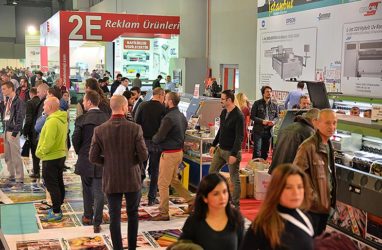 Sales For FESPA Eurasia 2018 Has Started – FESPA Eurasia, the sole domestic funded exhibition of the industry, announced its launch of booth sales for the 2018 event. The 6th edition of the event will be held for the first time at IFM, offering a better ROI and more appropriate exhibition budget to the exhibitors.
FESPA Eurasia, the leading exhibition in wide-format digital printing, screen printing, textile printing and signage, continues to offer new advantages to industry representatives. FESPA Eurasia 2018, will be held between 6-9 December 2018 in the İstanbul Expo Centre (İFM), bringing together digital printing and advertising industry professionals, decision makers, technical experts and end users. Exhibition booth sales started in early March for FESPA Eurasia, which is widely acknowledged as a professional platform where the industry showcases new technologies and solutions that it needs in order to grow.
The 2018 edition; which will take place with the ARED and FESPA partnership; will welcome visitors to halls 9, 10 and 11 of the İFM. The choice was greatly affected by IFM being particularly effective; in meeting the infrastructure necessary for exhibitors and visitors; most importantly the transportation. FESPA Eurasia, along with its new exhibition location; will be able to offer its participants a more comfortable exhibition experience; as well as a lower participation and operation costs.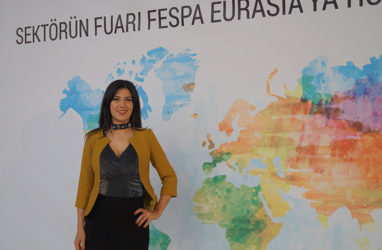 "Our goal is to provide a more advanced, better organized exhibition for our stakeholders in the industry"; said FESPA Eurasia Sales Manager Betül Binici. "We believe that we have taken the right step to select IFM; as our new exhibition centre to minimize the costs of participating in the event. Exhibitors will save considerably both from the event participation fee; and from the technical services they will need in the exhibition area. This means companies can focus more on their own promotional activities; and they will be able to improve their organization even further. "
Following the success of FESPA Eurasia 2017, the plans and new activities for 2018 have started. The increase in the number of exhibitors and visitors (8,761 unique visitors); re-affirms the importance of the exhibition within the region; and reflects the growth within the industry. For this reason, sales for FESPA Eurasia 2018 have started with great success.
About FESPA Eurasia 2018
Visit www.fespaeurasia.com for more information about FESPA Eurasia 2018 at IFM from 6-9 December.