Visitors to Première Vision Paris, held in Paris Nord Villepinte on February 7-9, witnessed the debut of the updated Naia™ fibre, which offers different possibilities for sustainable style. Visitors to the company's booth 5P94 in Hall 5 had the opportunity to see how Naia™ fibre forms more than 250 fabrics in various applications such as ready-to-wear, casual wear, knitwear and sweaters and to feel the fabric texture by experiencing it first-hand. The Eastman team was also present throughout the show to discuss the results of the company's detailed research on professional womenswear conducted in January 2023 among consumers in Europe and the US.
Innovative solution for large-scale circularity, Eastman Naia™ Renew
Naia™ Renew offers an innovative solution to the fashion industry's most pressing challenge: the lack of large-scale circularity. Naia™ Renew, made from 60% sustainably sourced wood pulp and 40% certified recycled waste materials (using a mass balance approach), produces the same high-quality fabrics as traditional Naia™. In addition, its carbon footprint is approximately 35 percent lower and is ready to be delivered on a large scale.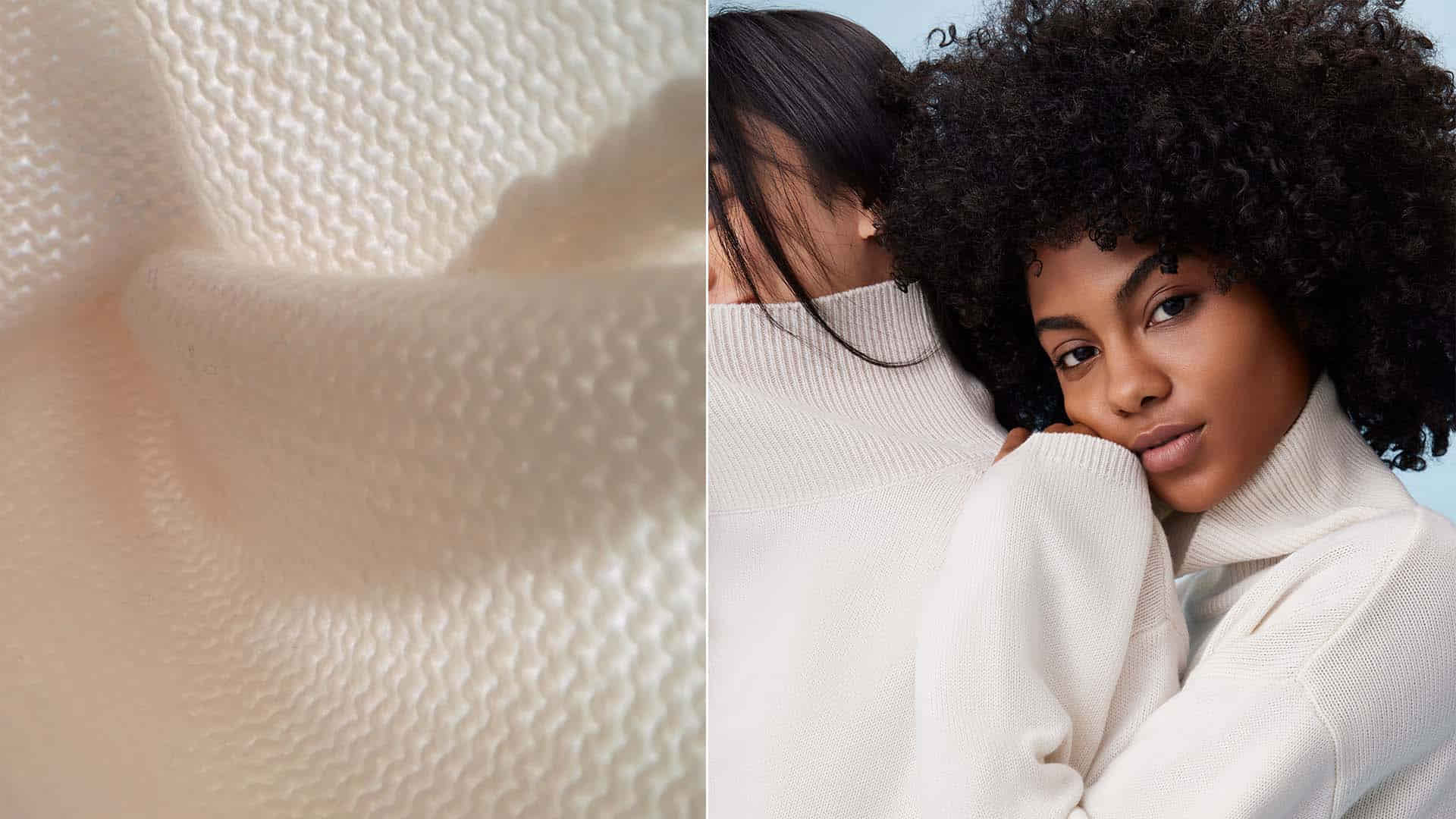 All Naia™ products are produced in a safe and circular way with solvents channelled back into the production process with a low carbon and water footprint from wood to yarn. With full traceability from wood to fibre, the wood used to manufacture Naia™ products is sourced from responsibly sustainably managed pine and eucalyptus forests. Naia™ is also TÜV AUSTRIA certified as biodegradable and compostable.
Unlimited possibilities for textural variety
Naia™ can be used alone as well as blended with other yarns, offering almost limitless possibilities for textural variety. Naia™ filament yarns, which are hypoallergenic and provide natural breathability and a feeling of coolness on the skin, provide drape and a silky soft touch. Other technical performance features include dimensional stability, easy stain removal and odour management. Naia™ staple fibres, which have a smooth structure and guarantee reduced pilling and a hair-free appearance, provide lasting softness and ease of care for fabrics for long-lasting comfort.