The Hong Kong Research Institute of Textiles and Apparel (HKRITA)'s research project 'Green Machine' was selected as one of the winners of the 2022 R&D 100 Awards in the category of Process/Prototyping. The hydrothermal separation system, developed in collaboration with the H&M Foundation, proved its success once again in the R&D 100 Awards, established in 1963, is the only science and technology awards competition that recognises new commercial products, technologies and materials for their technological significance that are available for sale or license.
A small-scale Green Machine was installed in Hong Kong in 2018, while the first industrial-scale system with a daily processing capacity of 1.5 tons went into operation in 2020 at PT Kahatex, a textile manufacturer based in Indonesia. Monki was the first fashion brand to use textile materials obtained with this technology in its collection. In addition, ISKO™, one of the world's leading denim manufacturers, signed a licensing agreement on the Green Machine in 2021.
The Green Machine provides a hydrothermal solution to separate and recycle cotton-polyester blended textiles at scale and uses only heat, water and less than 15% of a biodegradable chemical to selectively decompose cotton into cellulose powders. Thus, it provides separation of polyester fibre from blends. The separated fibres are ready for reuse, while cellulose powders can be converted into regenerated cellulose fibres and a durable water-repellent finishing reagent or transformed into a superabsorbent polymer for agricultural application.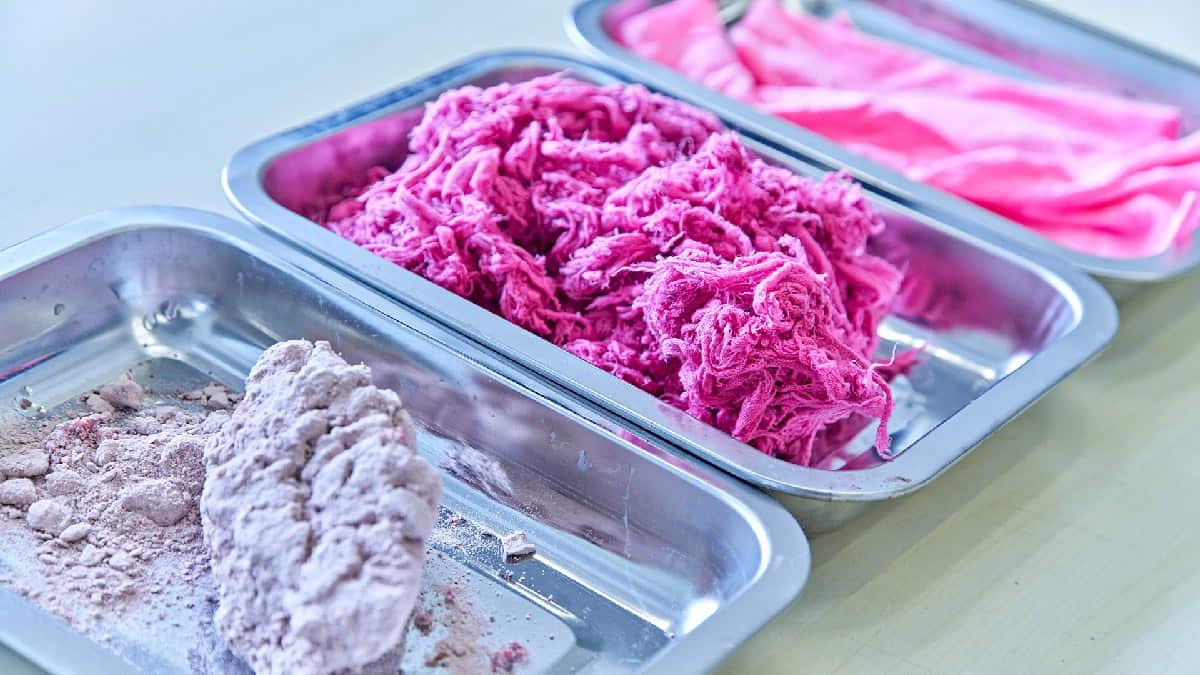 "It will provide built-up cities a viable post-consumer recycling solution"
HKRITA CEO Edwin Keh expressed that they are delighted to receive this honour, and stated that Green Machine offers an efficient solution to deal with textile waste. Reminding that this technology has quickly moved from a lab-scale project in 2016 to a market-ready industrial-scale system today, he said: "When the Green Machine is enhanced with features like automation and smart manufacturing in the development, it will provide a viable post-consumer recycling solution to built-up cities like Hong Kong, which will be demonstrated by our new setup soon."
H&M Foundation Planet Positive Strategy Lead Christiane Dolva, underlining that separating blended fabrics is key in dealing with textile waste, disclosed: "To be able to provide such a tool for the fashion and textile industry's suppliers and brands is an important milestone towards circularity. Now we need the industry to adopt and implement, and create real impact on the ground!"