Sustainability Talks Istanbul, where the challenges facing a sustainable textile industry and related solutions were discussed, was held in a hybrid format at Zorlu PSM this year for the third time. More than 40 speakers and 1,800 participants from Türkiye and abroad took part in the event, which was organized in the strategic partnership of the Istanbul Textile and Raw Materials Exporters' Association (ITHIB) and in cooperation with Orbit Consulting and Kipaş Textiles. This year's highlights from the climate emergency to traceability and transparency, from the responsible sourcing of raw materials to minimal resource use, were covered during the event. Industry stakeholders, including brands and organizations such as Hugo Boss, H&M, Rieter, Lenzing and ITMF, came together at this event to talk about the future of the sustainable textile industry. The importance of inter-sectoral, as well as supply chain, cooperation was emphasized in the event, where various presentations and panels took place.
Sustainability Talks brought together all the stakeholders of the textile industry under the same roof
ITHIB President Ahmet Öksüz, making the opening speech of the event, stated that the Sustainability Talks program, which was held for the third time, nurtures the industry as the most comprehensive activity that brings all parties together, announced within the scope of the industry's action plan. Öksüz remarked that as a sector that has taken a step forward with its breakthrough in production and exports, they have shown that Türkiye is the safest port in global trade and supply chain with all international brands and stakeholders, saying: "Now, we underline that the most successful port of the 'European Green Deal' and the circular economy model in global trade will again be the Turkish textile sector, with the awareness it creates on sustainability, energy efficiency, zero waste principle, and recycling approach." Öksüz also added that, within the scope of their action plans, they closely follow national-international cooperation studies on finance mechanisms for carbon-neutral sectors.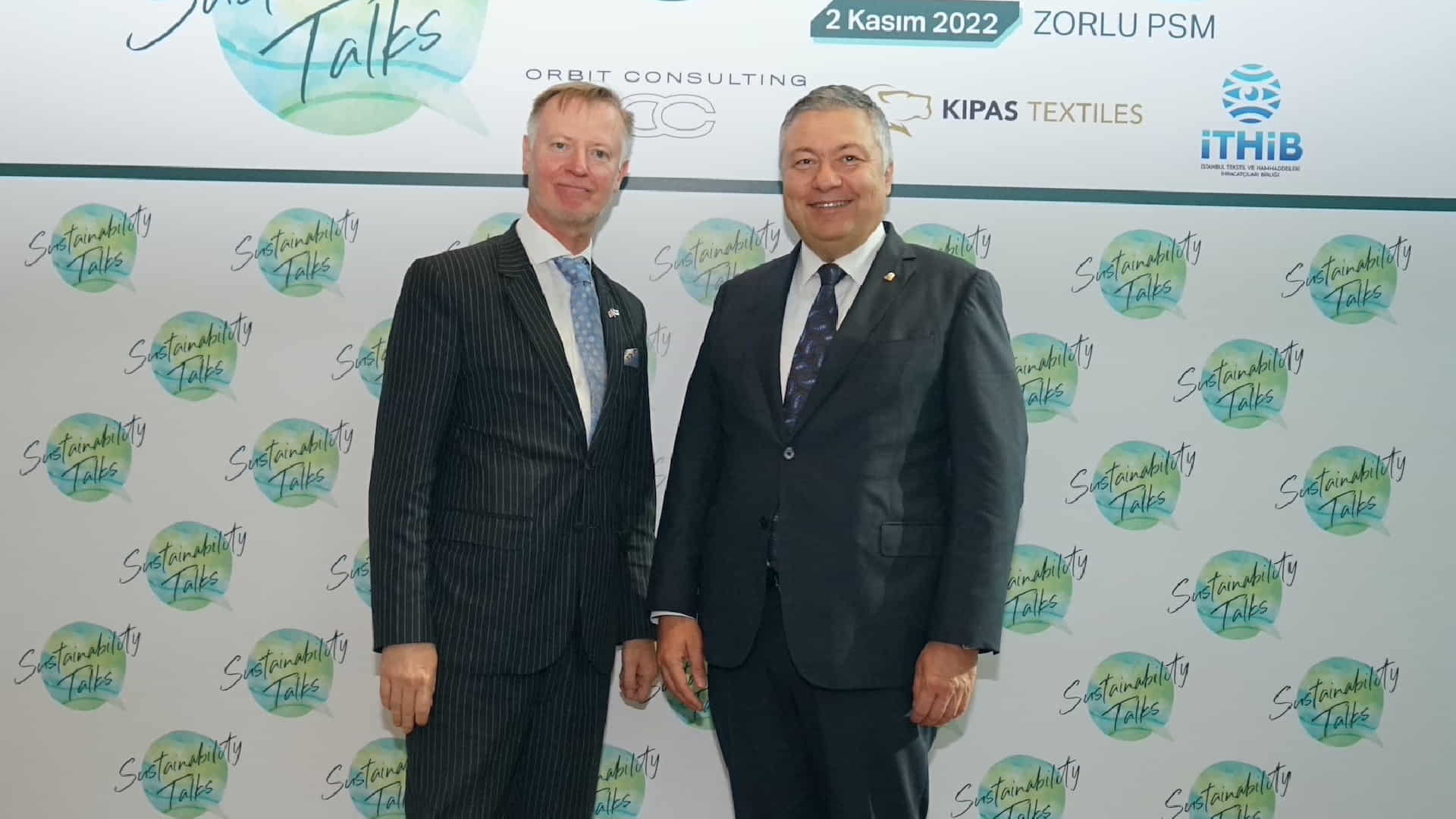 Finnish brands are looking for Turkish innovation partners
Explaining the trade volume between Finland and Türkiye, Finnish Ambassador to Türkiye Ari Mäki disclosed: "Last year, our trade reached an all-time high of almost 2 billion euros. This year, we are heading towards a new record. Our goal is to reach a trade volume of 3 billion euros by 2024." Stating that digitalization and sustainability issues come to the fore for commercial growth and deeper cooperation between the two countries, Mäki noted that these are both extremely important and hot topics, especially in the textile industry. Mäki, saying that they are looking for innovation partnerships in Türkiye, disclosed: "Global collaborations are of great importance as the volume of Finnish brands cannot meet Finnish raw material resources. Knowledge sharing is very valuable to increase the sustainability of the sector."