One of the industries that pollute the environment the most, the textile industry has an important position in the fight against the climate crisis, which is the main agenda of a sustainable and liveable world. The Sustainability Talks Istanbul Conference, the first of which was held in 2020, is organized in November every year in order to raise awareness about sustainability in the textile industry and to take solution-oriented steps for industry leaders. The Sustainability Talks Istanbul Conference, organized in cooperation with Orbit Consulting and Kipaş Tekstil, will be held free of charge at Zorlu PSM on November 25, 2021. The event, where visitors can also participate via the online platform, aims to support the sustainability branding of brands, manufacturers, and suppliers locally, and aims to make Turkey the circular production base of the global fashion and textile industry globally.
The prominent topics at the Sustainability Talks Istanbul Conference this year will be Circularity, Sustainable Raw Materials, Supply Chain Transparency and Traceability, Renewable Energy and Water. The global textile industry actors who integrate their innovations in digitalization, biotechnology, renewable energy, recycling technologies and raw materials into their business models will share their experiences at the event.
Focus is 'circular production' at Sustainability Talks Conference
Recalling Former US President Barack Obama's words at the 2014 United Nations Climate Change Summit, "We are the first generation to feel the effect of climate change and the last generation who can do something about it. We must act; all together!", Orbit Consultant Co-Founder Emir Öztürk said; "Especially the negative effects we have experienced on a global scale for the last 2 years show us that sustainability is no longer a choice but a responsibility and a necessity". Öztürk said that this year's Sustainability Talks Istanbul Conference will emphasize the concept of 'Produce-use-continuously transform with little or no water, renewable energy – zero harmful chemicals, recyclable materials' in the textile industry and that the necessity of transitioning from linear production to circular production model will be focused on. He also stated that the message that Istanbul will become the Circular Textile Centre of Europe will be given.
"Designers and manufacturers have the greatest responsibility on waste"
Orbit Consultant Executive Board Member Bikem Kanık said that companies that are not sustainable and that do not declare this sustainability in a transparent and traceable way, unfortunately cannot find a place in the supply chain. Kanık stated that it is not possible to talk about sustainability in a place where there is waste and noted that the biggest responsibility in this matter is on the designers and manufacturers. Emphasizing circularity and sustainability, Kanık; "It is necessary to design with clean energy use, minimum raw material use in mind, and if possible, to make products from natural materials that we call biodegradable, considering not only the production stage of the product, but also the time that it will be during its use and the time it will become waste. The sector should ensure that the environmental impact is minimal by evaluating the life cycle of a textile product, starting from the field, in the stages of production, logistics, sales in the store, consumer use, recycling and waste".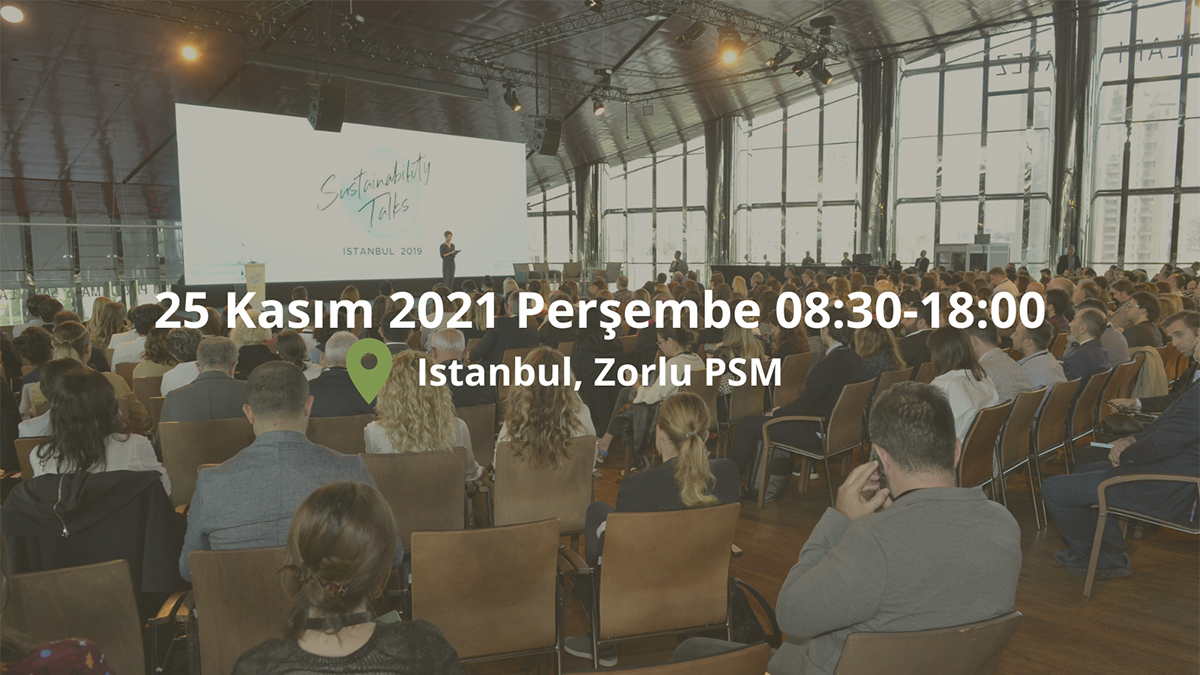 "We have the opportunity to be a part of the solution"
Kipaş Board Member and General Manager Halit Gümüşer said that they are part of an industry that has a significant impact on climate change, natural resources and human rights; "So, we have the opportunity to be part of the solution. As an industry, we constantly optimize our operations and realize innovative solutions and collaborations across the entire value chain. We believe we need to set clear and bold goals for real change". Underlining the need to increase awareness in the sector, Gümüşer added; "We think that Sustainability Talks Istanbul, where we discover new and better ways to make an impact, will be a roadmap for all stakeholders of the textile industry and a starting point for those who take a new step towards sustainability".
Event to be held with the participation of academia, the public, NGOs and sector stakeholders
Participants in the event will include manufacturers, suppliers, brands, retailers, designers, dye and chemical manufacturers, exporters, importers, logistics service providers, accreditation bodies, standardization bodies, laboratories and certification companies. The event, which will be held with the participation of Ministry of Commerce, Ministry of Industry and Technology, Ministry of Environment and Urbanization, Ministry of Energy and Natural Resources, TIM and Exporters' Associations, KOSGEB, Chambers of Commerce and Industry, Textile, Ready-to-Wear, Fashion and Design, Professional Organizations, Chambers and Associations, Trade Unions and Confederations, NGOs working in the field of Environment and Sustainability; will also host university students, lecturers from the academy, fashion academies, researchers, textile, fashion and design clubs, sustainability committees and environmental clubs.
While institutions such as Ellen MacArthur Foundation; Chiara Catgiu, Textile Exchange; Liesl Truscott, Transformers Foundation (Miguel Sanchez) and Sustainable Angle will examine the topics, Kingpins Show founder Andrew Olah, TSKB General Manager Ece Börü, İpeker Board Member İhsan İpeker will also be among the prominent names at the conference. Among the brands, IKEA (Calvin Woolley) and PVH Corporation (Nicholas Prophte) will attend the event.