Natural Fiber Welding (NFW) and UNLESS Collective launched The Degenerate plastic-free, biobased sneaker. The durable, comfortable, and chic sneaker, which is designed to naturally decompose, is the first product to use entire ecosystem of biobased, 100% plastic-free performance materials of NFW, a disruptive material science company. These include; a PLIANT™ outsole, TUNERA™ foam for the internal midsole, CLARUS® textile for the vamp and quarter, and MIRUM® leather alternative for the upper overlays. At the same time, the sneaker marks both PLIANT's and TUNERA's market debut. In addition, it also comes to the fore as the first sneaker of UNLESS Collective, which was co-founded by the company's CEO Eric Liedtke with a collective of industry executives from Quicksilver, R/GA and Adidas to create plant-based, plastic-free streetwear.
In total, 95% of the shoe by weight is made of NFW materials. It also uses low-impact textiles like linen, cotton embroidered lace tips, coconut husk, and Tencel™ thread. Every element of the Degenerate is biobased, meaning the shoe is designed to return to nature as nutrients for the next growth cycle.
Eric Liedtke said they loved collaborating with their friends at NFW to create this revolutionary sneaker. Liedtke stated that the Degenerate is for anyone who does not want to compromise their style to do what is right for the planet. He disclosed: "And thanks to NFW's unparalleled innovation in plant-based material technology, this sneaker will live a long, useful life of comfort and style… and when it is no longer useful, will be turned into valuable inputs for new soil products, allowing UNLESS to use the decomposition process to birth something entirely new."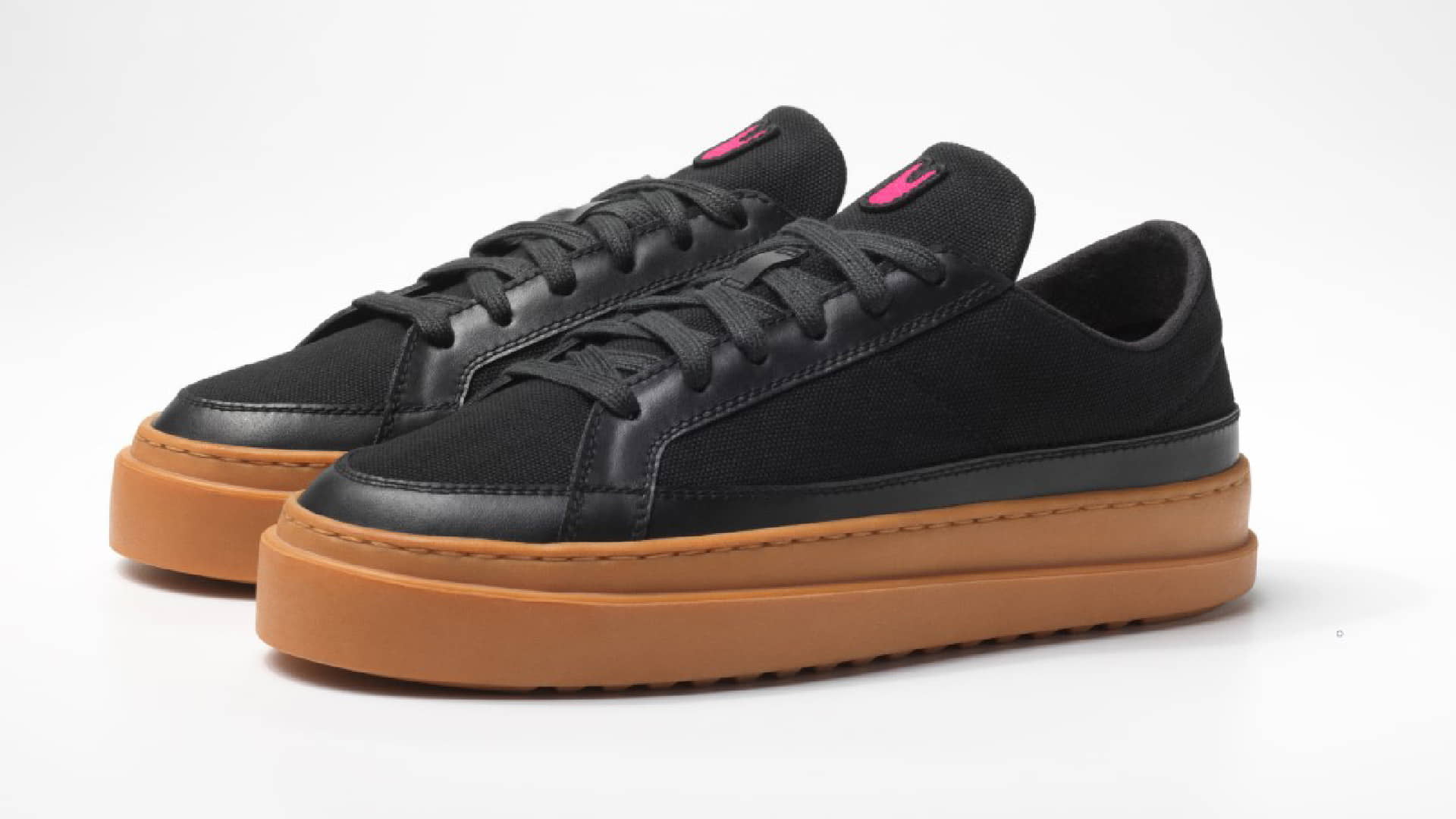 Biobased sneaker Degenerate is the first shoe of its kind made with entirely natural inputs
Thanks to the properties of NFW's proprietary plant-based biocomposites, the entire shoe can be easily mechanically broken down into either plant food and soil or new NFW material for future products. With the combined forces of UNLESS's and NFW's takeback program, the Degenerate is demonstrating circular solutions for the footwear industry.
Founder and CEO of NFW Luke Haverhals said: "This is the first shoe of its kind made with entirely natural inputs that is truly circular, meaning it can be recycled or safely returned to nature to become nutrients for healthy soil or provide inputs for the next cycle of consumer products."