Compared to conventional spinning processes, the requirements for spinning special and technical yarns are higher and success depends on more details. Gualchieri e Gualchieri, based in Prato, Italy, has become one of the important partners of yarn manufacturers with its solutions. Developing technologies for fancy yarns, special yarns, chenille and technical yarns, the company has made important developments that have guided the sector since 1973. Working with a focus on customer satisfaction, Gualchieri e Gualchieri strengthens its ties with yarn producers with its easy-to-use and durable technologies that provide high production efficiency.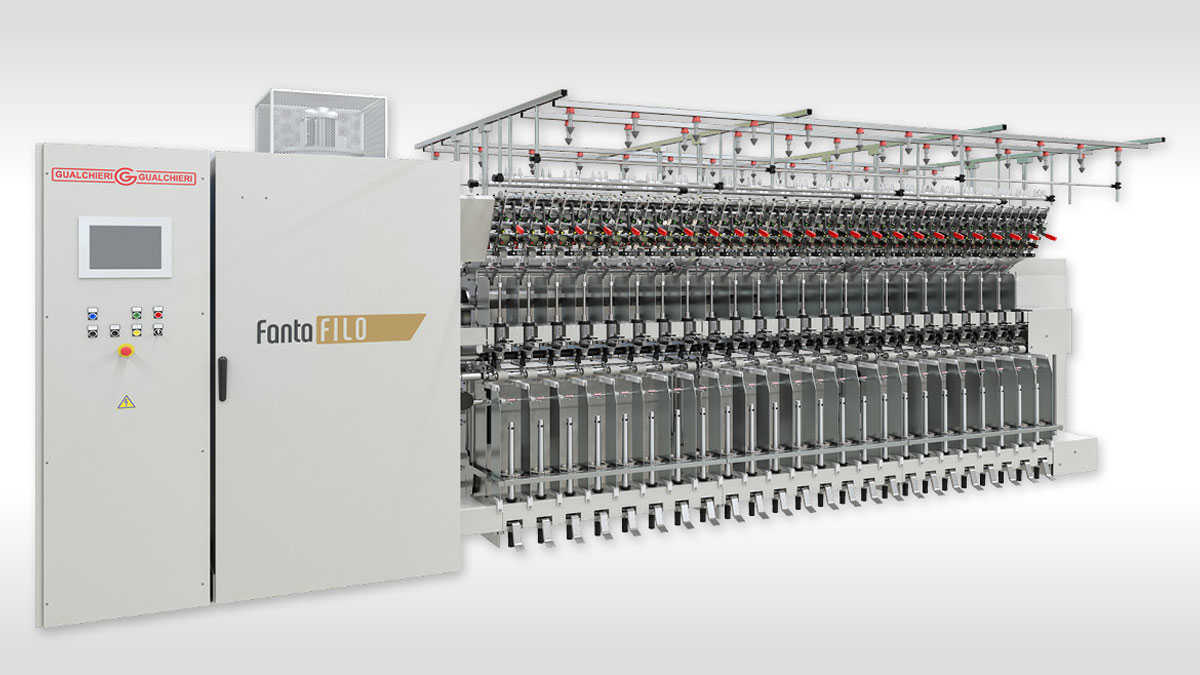 The spinning machines developed by the company can work with many special fibre types and the yarns produced can be used for different applications in both weaving and knitting. The widest application areas include upholstery fabrics, garment fabrics, machine knitted and hand-knitted garments. In addition, they provide advantages in the production of high performance and technical yarns for Protech (protective textiles) and Mobiltech (car textiles) products. It processes Kevlar, nomex, abratex, glass, modacryl, carbon fibre, bekinox, polyester, polyammide, nylon, dyneema, aramid, steel fibres into yarn for protective applications such as cut resistant gloves, fire retardant fabrics & upholstery, ballistic protective clothing, bullet proof jackets, and vehicle carpets and coatings.
Digital possibilities with the concept of Industry 4.0
Gualchieri e Gualchieri's Green Certified machines are developed to meet all kinds of production needs of yarns, from design to main structure, from components to software. Moreover, many innovations of the digitalization age are standard on these machines. The operating, machine management and control software of the spinning machines in the Industry 4.0 concept are constantly updated and renewed. Thanks to the remote assistance support provided by the company, customer productivity increases, and solutions can be obtained faster.
In recent years, the company has developed the mobile YARN G LAB application to help technicians involved in fancy yarn production to manage the yarn production process. Saving time and money, this easy-to-use application offers technicians a variety of instruments that assist in calculating the metrics and producing the yarn. In this way, customers can manage, control, and view their machines from any device and anywhere, using their own username and password. All customers can get this application for free.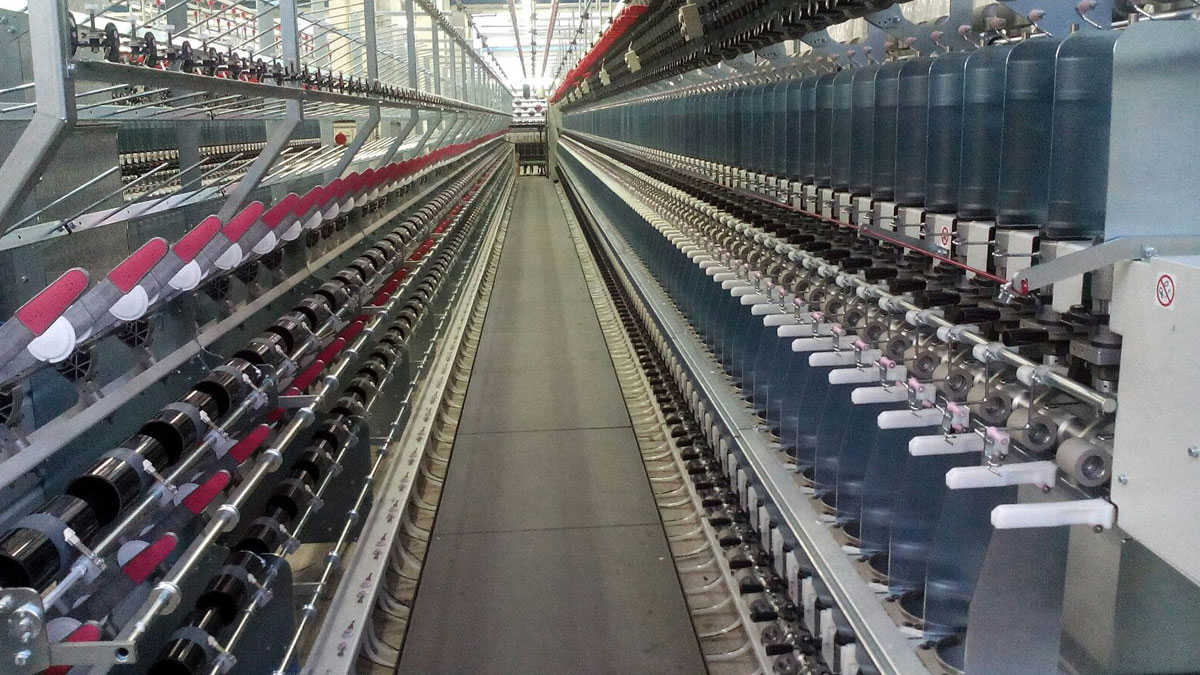 Maximum flexibility and efficiency with FantaFILO
Having a rich machine range, Gualchieri e Gualchieri has developed the FantaFILO model to produce fancy twisted yarns particularly soft and bulky for knitting and hand knitting, like bouclé yarn, in the wide count range from 0.5 to 40 Nm. FantaFILO, preferred by knitting and fancy twisted yarn manufacturers, has a strong machine structure. The model, which has a spindle number from 8 to 168, has a 220 mm flanged bobbin height and 450 mm take-up bobbin height. Take-up spindle max. speed of the spinning machine, which has a Hollow spindle max. speed of 13000 rpm, is seen as 8800 rpm.
The machine features one hollow spindle and take-up on bobbin, feeding can be either from yarn or from roving or sliver with 1, 2 or 3 drafts. 2 drafts is specially developed and patented for both long (woollen) and short (cotton) fibres. 3 drafts is specially developed and patented for very heavy slivers. Additionally a more precise and stable drafting arm has been also developed and patented to better control the fibre. It is also possible to use the machine as a spinning frame to produce classical or slub yarns by-passing the hollow spindle. The working modality is easily selectable from the software; FantaFILO for fancy yarns and FantaSPIN for classical or slub yarns.
This spinning machine has the powerful equipment required for special yarn production. The machine features a robust central headstock that contains the drive motors and the various transmission parts. These parts are designed and realized for a minimum maintenance requirement plus an electrical control cabinet that contains the various control buttons and switches, signals, panel PC (touch screen), new technology LENZE drives and air conditioning unit to maintain an ideal temperature level for the electric and electronic components. The central programming module PLC digitally controls all the machine axis and guarantees the highest precision and respect of all the inserted data.
The insertion of all data relevant to each single shaft, of all working parameters and of all machine functions is carried out on the PC. The data are visualized on monitor and can be memorized. The software is developed by Gualchieri e Gualchieri and is constantly updated.
A vacuum unit for fibres and broken ends is placed at machine end with possibility of adjusting the vacuum power. One suction pipe is placed on each position.