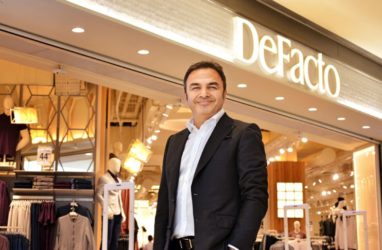 DeFacto is more environmentally friendly and achieves 35% energy savings through environmental measures taken throughout the entire supply chain, from the production stage to the retail network.
One of the Turkish ready-to-wear and apparel retail brands, DeFacto continues to work for a greener economy and protection of natural resources. Within the scope of World Environment Day on June 5th, the company shared with the public their practices that protect nature and resources. DeFacto explained that they have reduced water, electricity and paper usage rates in their production processes and stores significantly.
DeFacto CEO İhsan Ateş said that there is a strong relationship between the environment and economic development; "Therefore, it is necessary to act by considering the possibilities of meeting the needs and expectations of future generations while meeting the needs and expectations of today". Ateş noted that as DeFacto they are very sensitive about reducing the impact on the environment and society with both corporate and over 200 apparel main suppliers.
DeFacto Used 100 percent organic cotton in over 1 million products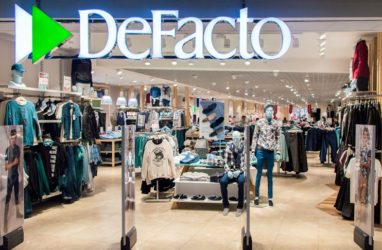 İhsan Ateş explained that they are sensitive to environmental practices in all processes from design to. "We attach a great importance to human health in all of our product groups in the categories of women, men, children, infants and accessories we design in accordance with the world fashion trends;" Ateş said that especially in the children's category, they are manufacturing ready-to-wear made from 100% organic cotton. Ateş continued his words saying; "In 2017, we used 100 percent organic cotton in about 1 million products for our product groups. On the other hand, sales of organic cotton products continue to increase every year. Our sales of organic cotton products; which was 65 thousand units in 2015, rose to 105 thousand in 2016 and increased about 10 times in 2017 and reached up to 965 thousand."
In addition to this, Ateş has announced that they have saved about 2,000 tons of water from water-free products. Stating that they use about 13 million pieces of recycled labels for these products; Ateş pointed out that they have spent 30% less paper by changing the design of product price tags.
1,297 tons of cartons and 259 tons of packaging went to waste recycling
Stating that they strive to implement sample applications in energy efficiency; İhsan Ateş announced that in 2017; they have managed to reduce the monthly electricity consumption per square meter in stores in Turkey by 10% compared to the previous year. Ateş said; "Thanks to our low electricity consumption climate system and next generation LED luminaries we prefer in our stores; we save 35% compared to a similar store in energy consumption. Balanced bulbs and fluorescent lamps used for lighting purposes are completely discouraged in Ozon Tekstil Central Headquarters; our factories in Sivas, Batman and our depot in Kıraç. We went through photocell LED luminaries; that provide better lighting in common areas."
Ateş reminded that energy consumption; as well as the efficient use of materials derived from natural sources such as paper, cardboard and plastic; are the main environmental approach principles. Explaining that expired cardboard boxes and plastic packaging materials used in product packaging were delivered to licensed waste collection and sorting companies, Ateş stated that in 2017, by means of stores; 1,297 tons of cartons and 259 tons of packaging waste were recycled.
İhsan Ateş underlined that they achieved significant savings in water consumption in 2017. Stating that a 20% saving in water consumption at DeFacto central office was achieved in 2017; Ateş added that water consumption was also minimized in the production process.