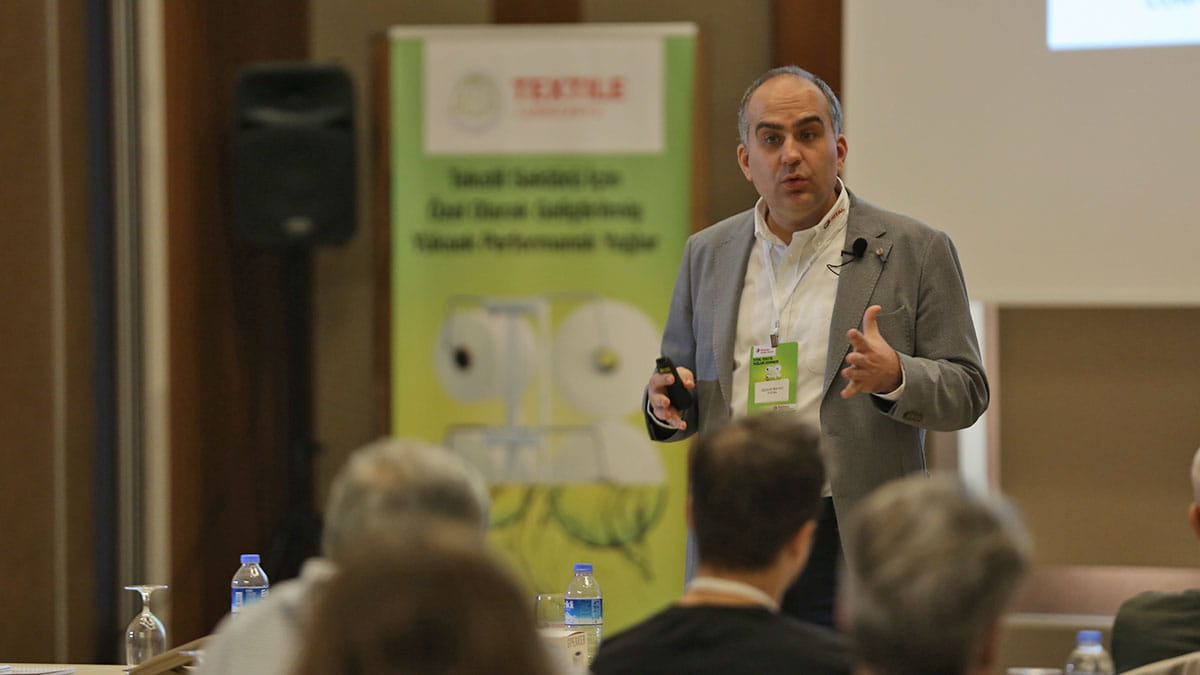 Lubricants are vital for the efficient and reliable operation of machinery in textile production. An expert in this field, TOTAL held the 'Total Textile Lubricants Seminar' in Bursa. 50 textile professionals participated in the event that created opportunities for TOTAL to communicate with existing customers, as well as to strengthen the partnership with potential customers and increase brand awareness in the textile industry. In this special event organized by TOTAL Turkey Marketing, information was provided about TOTAL Textile Lubricants, especially LISSOLFIX and TIXO STAINLESS.
TOTAL is active in the Turkish mineral oil sector for 30 years. Total Turkey Marketing continues to contribute to the productivity needed by the industry for years with the special lubricants developed for textile equipment. Speaking at the seminar, TOTAL Turkey Marketing and Technology Director Fırat Dokur said; "We are constantly developing our products taking into account the conditions required by the industry".
A comprehensive and safe lubricant portfolio by Total is offered to the textile industry
In his speech at the seminar, TOTAL Textile Lubricants Global Market Manager Özgür Bayav said that the company is a leader in coning oils with LISSOLFIX and a reference brand in knitting industry with TIXO STAINLESS. Bayav commented; "Thanks to its expertise in lubricants and its worldwide textile experience; TOTAL offers its customers several different products from coning oils, knitting oils and antistatic lubricants, general maintenance oils and greases".
Bayav pointed out that TOTAL textile products are constantly developed by considering the conditions required by the industry and continued his words as follows; "TOTAL's R&D engineers have been working closely with textile and prestigious equipment manufacturers for many years to produce new products and increase production performance. Recently, the partnership agreement with Japanese equipment manufacturer FUKUHARA at the end of 2018; is a reference for TOTAL's expertise and the quality of mineral oils and process lubricants specific to textile applications".
Özgür Bayav stated that the basis of R&D studies is the compliance of their products with environmental and toxicological standards. Bayav; "All of our textile lubricants product range is produced in accordance with OEKO-TEX Standard 100. We are in close cooperation with the German Hohenstein Institute; which is a founding member of the leading OEKO-TEX initiative in the field of textile toxicology. We have become the first Ecopassport Certified coning oil producer in the world; after which we plan to certify all our textile oils product range. In other words, our textile products at every stage of production from raw material to final product are subjected to the world's leading independent test and certification system. Thanks to more than 60 years of expertise in textile lubricants and process oils, we are the only major lubricant supplier in the textile industry".
Special lubricants are required for each equipment and application
Noting that there are many different applications and equipment in textile production processes; Özgür Bayav emphasized that each equipment and application requires different lubricant properties. Bayav disclosed; "For example, coning oils form a perfect film layer on the yarn, giving excellent antistatic and anti-oxidative properties. Knitting oils should protect equipment against corrosion for high efficiency; providing longer equipment life, energy savings and easy washing according to need, thus reducing maintenance costs. In addition to the toxicological standards, lubricants produced specifically for the industry must also comply with the REACH Regulation. Special lubricants are needed in the textile industry for this reason".