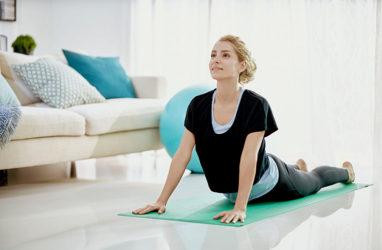 Lenzing Looks 'Beyond the Fiber' for the Future – Lenzing Group, which underwent radical evolution and transformation in 2018, has changed their B2B strategy to B2ME. While the Group's product portfolio is greatly simplified, rise of the TENCEL™ brand takes the spotlight.
The global brand of cellulosic fibers; Lenzing is having one of the most radical transformations of their history. Lenzing, which restructures both the product structure and the logos, offers a new perspective to the market in this context. Lenzing Group Global Brand Management Director Harold Weghorst recalled that the group has been known for 80 years as one of the most important players in the market, especially in B2B. Weghorst; "It's time to look 'beyond fiber' and transform our known brand into a B2ME brand. We invite you to visit our new web site at www.lenzing.com to enjoy the new transformation".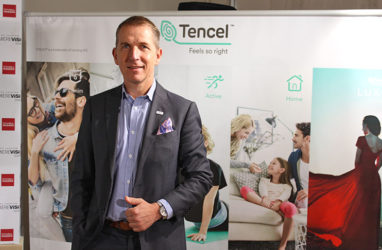 Weghorst said that Lenzing want to position themselves as a leader in the industry, not only in terms of quality and innovation, but also in their commitment to sustainability and in forging strong relationships in the value chain, following their corporate sCoreTEN strategy. Recognizing Lenzing's new corporate brand strategy as 'beyond fiber', Weghorst described the change in product portfolio as follows:
"Lenzing will continue to focus on developing the segments of textiles (apparel and home textiles); nonwovens and industrial. In our new brand strategy the portfolio of brands will drastically decrease for simplification and we will focus only on a very limited number of brands which are dedicated to the customer segments and the applications. However the product portfolio stays the same. Customers can count on continued commitment to quality, innovation and sustainability. Our innovations will focus very much on sustainability next to serving customer needs. The services we provide to our customers will increase."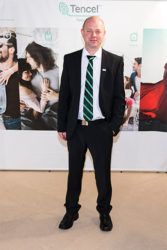 Lenzing Looks 'Beyond the Fiber' for the Future: Turkey is an important market
Lenzing Group Turkey & MEA Regional Director Jürgen Eizinger stressed that Turkey is a very important market for them. Stating that they have seen continuous investment in the Turkish textile industry, Eizinger evaluated their work towards Turkish textile manufacturers as follows;
"We will focus on the key benefits for TENCEL™ which is built around comfort, gentle-to-skin, natural and environmentally friendliness. These benefits add up to the key promise of the TENCEL™ brand 'Feels so right'.  We will be teaming up with brands and retailers in Turkey to bring this message to the consumers through co-branding campaigns."
Eizinger emphasized sustainability and environmental value, addressing Lenzing's added value to the industry with its different and superior aspects than its competitors; "Lenzing is dedicated to drive excellence in the future through innovation especially in environmentally friendly solutions and enhanced focus on consumer needs. Sustainability applies to the use of resources from botanic origin, production technology with the lowest environmental impact and fibers that are 100% biodegradable and compostable."
Lenzing got the best results of history
In 2017, Lenzing Group announced that they have achieved the best sales results of their history thanks to a favourable market environment combined with a good product portfolio and high sales prices. The group increased their revenues by 5.9% last year to 2.26 billion euros. EBITDA (earnings before interest, tax, depreciation and amortization) increased by 17.3 percent to 502.5 million euros. The Group's net profit for the year 2017 increased by 23% to 281.7 million euros. Earnings per share increased to 10.47 euros last year.
Lenzing Group CEO Stefan Doboczky commented as; "Lenzing Group had a very successful year in 2017. We continued to implement our company strategy; SCoreTEN with great discipline, focused on the investment project and successfully obtained a value in a positive market environment. Our commitment to innovation and customer focus was supported by the opening of an application innovation centre in Hong Kong; and the creation of a new sales and marketing office in Turkey."