ATA Freight, an innovative and fully integrated supply chain solutions provider, increases the service quality it offers to its global customers by investing in new technologies with a more effective and efficient transportation approach than traditional transportation. ATA Freight, founded by Cengiz Oğuzhan in New York in 1996, provides services with more than 30 offices and a wide agency network in the USA, Türkiye, India, China, Russia and Mexico, and more than 400 employees around the world. Answering Textilegence's questions, ATA Freight Türkiye General Manager Erkan Aksoy shared the transportation solutions specific to the textile industry and the digitalization journey of the company.
Aksoy, stating that ATA Freight has significant experience in the storage, packaging, repackaging and transportation of textiles, carpets, electronics, shoes and food products; disclosed that they can transport with hanger containers and trucks adapted for textile industry. Aksoy noted that they also offer special warehouse solutions for the textile industry and explained the process as follows: "We take orders from local suppliers, store, collect and pack in line with the customer requests. Then, we load containers and trucks and manage the shipment. We also offer land and air freight services with smaller vehicles that are much faster according to the needs of our customers. We serve the textile industry with our special solutions and global experience with our warehouses in 3 different cities in Türkiye."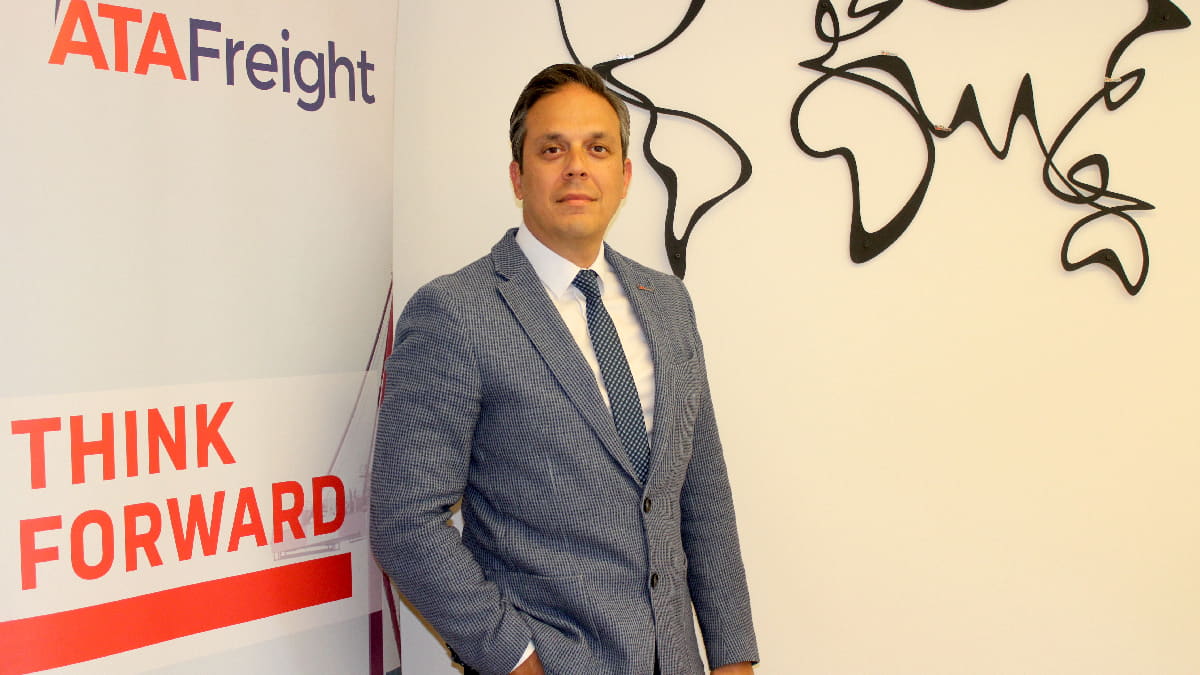 ATA Freight predicts arrival time with 80 percent accuracy with artificial intelligence
The company has taken important steps in terms of digitalization and has managed to increase the efficiency and service quality it offers to its customers with artificial intelligence studies carried out within the scope of cooperation with universities over the years. Erkan Aksoy, noting that they carried out their first artificial intelligence studies in 2014, stated that they collected 1.5 million different data by working with 3 universities in India and the USA. Aksoy reminded that their studies won various awards such as the Innovation Award of the Year and underlined that they predict the risk of a cargo's arrival and arrival time by making mathematical modelling thanks to artificial intelligence and that they provide all these services under ATA Freight. He said: "Only the captain knows when a ship will arrive and even that information you get from them is 55 percent accurate," and stated that the system, which makes predictions on 13 parameters covering issues such as weather conditions, political developments, pirate attacks, and commodity prices, increased this rate to 80 percent.
Aksoy also added that they decided to continue their software solutions under another company in 2019 and started Quloi as a separate startup company. Aksoy explained that ATA Freight aims to invest a total of over 10 million dollars for 2022 and 2023 globally and that their medium-term goal is to reach a financial size of 1 billion dollars.