Durak Tekstil, one of the leading manufacturers of industrial sewing and embroidery threads, has become one of the signatories of the United Nations Global Compact, the world's largest corporate sustainability initiative. Durak Tekstil offers a clear sustainability vision to the textile industry as a partner of the UN Global Compact, which carries out important studies on both environmental and social sustainability with more than 15 thousand companies and more than 5 thousand non-corporate members in over 160 countries.
The UN Global Compact, launched in 2000 with the aim of combating increasing environmental pollution, social inequality, and injustice, sets new criteria and provides transparency in the basic responsibilities of the business world in human rights, labor standards, environment, and anti-corruption with the 10 Principles. Durak Tekstil applied to be a signatory on December 1, 2021, and became the first Turkish sewing and embroidery thread manufacturer signatory of the UN Global Compact as of April 25, 2022.
Durak Tekstil takes all its steps on the basis of sustainability
Durak Tekstil Board Member and Marketing Director Yiğit Durak underlined that Durak Tekstil, with a history of 50 years, defines itself with a sustainability vision. Durak pointed out that the textile industry is one of the sectors that pollute nature the most and said; "Textile, from raw material supply to the final product, has a serious footprint on the environment in all production processes. Numerous other issues such as the use of clean water resources, the use of chemicals and inks, and their subsequent release into nature, energy consumption, employee rights, and equality of opportunity need to be addressed with a new perspective. We have been working on these issues for a long time and have made significant progress as Durak Tekstil. As a company, our goal of achieving sustainable production without harming nature and protecting our resources, with an environmentally friendly production approach, becomes a reality in our daily work to a large extent. We reduce our environmental footprint every year with investments that reduce our resource use and waste amount in production and provide energy savings and recycling. In this context, we are delighted to have successfully completed the process we started to become a UN Global Compact signatory and to be included in this valuable list."
Durak noted that sustainability constitutes a real basis for them and explained that this principle is also observed in the social field as well as the environmental criteria. Durak disclosed; "We have a holistic view towards sustainability. For this reason, we take steps to improve the social environment as well, especially our employees. First of all, we are committed to the principle of gender equality and equal opportunity. More than 65% of our employees are women, and women have a say not only in production but also in decision-making. We see women's employment as an important power in the country's economy and fully support it. As Durak Tekstil, we believe that our brand value will increase together with our employees, therefore we carry out works such as health, education, sports, and family support that provide more social benefits."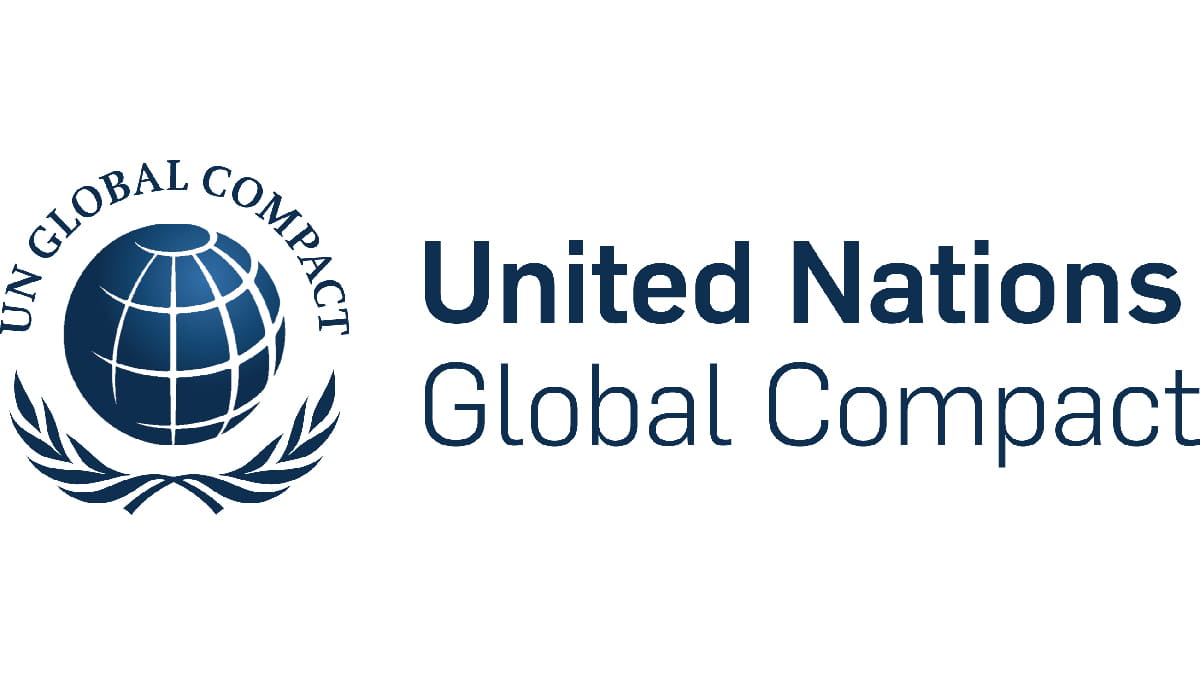 Durak Tekstil is an end-to-end sustainable textile company
Durak Tekstil's participation in the UN Global Compact is of great importance in terms of carrying its sustainable works to international platforms more strongly. This signature, which will contribute to taking stronger steps in non-profit and sustainability works, is supported by other steps of the company. Durak Tekstil has the International Renewable Energy Certificate (I-REC) as of 2021 and is a company that consumes 100% eco-friendly energy. It saves 100 thousand cubic meters of natural gas, corresponding to 25% of the total natural gas consumption, thanks to the Waste Water Energy Recovery Facility. The company also managed to significantly reduce the amount of water used for dyeing with its investments.
Waste is another important issue in the environmental effects of industrial production. Durak Tekstil's 3-year Waste Management Plan, aiming to reduce the amount of waste it presented to the Ministry of Environment, Urbanization and Climate Change in 2020, was approved by the ministry and the company received a Zero Waste Certificate from the ministry in 2021. These successful works show that Durak Tekstil not only protects raw resources but also minimizes emissions to the environment by reducing the amount of post-production waste.
Durak Tekstil also obtained the Global Recycling Standard (GRS) certificate in 2022 and documented that it uses recycled raw materials in production. It is able to respond to its customers' demand for sustainable products with recycled sewing and embroidery threads produced from certified recycled rPET material. Durak Tekstil also has the GOTS certificate for sewing and embroidery threads produced from 100% long staple fiber organic cotton. This certifies that the threads are produced from natural cotton, and are biodegradable and eco-friendly.
Yiğit Durak said; "As Durak Tekstil, we focused our plans on being a more sustainable and eco-friendly company. The Sustainability Committee we have formed within the company creates us a solid roadmap for this. From the raw material supply to the final product, meaning from one end to the other, the Durak Tekstil brand will turn into a green label. Our voluntary participation in the UN Global Compact is the strongest reflection of this will."