Durak Tekstil, the leading manufacturer of industrial sewing and embroidery threads, will participate in Technotextil 2023, the international technical textiles fair to be held at Crocus Expo in Moscow on September 5-7 with its threads for technical applications. Durak Tekstil will exhibit its special technical threads developed with intensive R&D studies at its booth number 4A02 in Hall 4 at the fair, which has succeeded in attracting visitors and textile professionals from Central and Eastern European markets, Central Asia region and Turkic Republics as well as Russia.
Expanding its product portfolio for traditional sewing and embroidery applications in recent years with threads with technical properties, Durak Tekstil will introduce its special threads that appeal to various fields from automotive to mattress industry, from medicine to maritime activities at Technotextil 2023. Durak Duraless® and Durak Duma® threads, preferred as bottom threads in numerous applications, as well as Durak Fire Safe threads with P-Aramid and M-Aramid structure, with flame retardant properties, and WR threads that provide waterproof properties to seams, will stand out at the booth. In addition to Durak SilverPro conductive threads that enable smart textiles, Durak Reflective® thread that reflects light, UV resistant threads, Durak Milky Way® embroidery thread that glows in the dark respond to different production demands. The cut-resistant Durak Cut Safe® thread developed for harsh working environments and Durak Tekstil solutions used in sailing and outdoor threads are among the products to be exhibited at the fair. Technotextil visitors will experience that Durak Tekstil has a rich and comprehensive product portfolio for technical applications and stands out as a reliable partner in service.
Durak Tekstil will feature its specially developed threads for technical applications as well as solutions that meet sustainability demands throughout the fair. Lyocell-based Lyosense and Lyostitch threads and Recycled polyester structured ECO series threads attract the attention of textile professionals who want to increase their brand value with their richness of application and superior performance.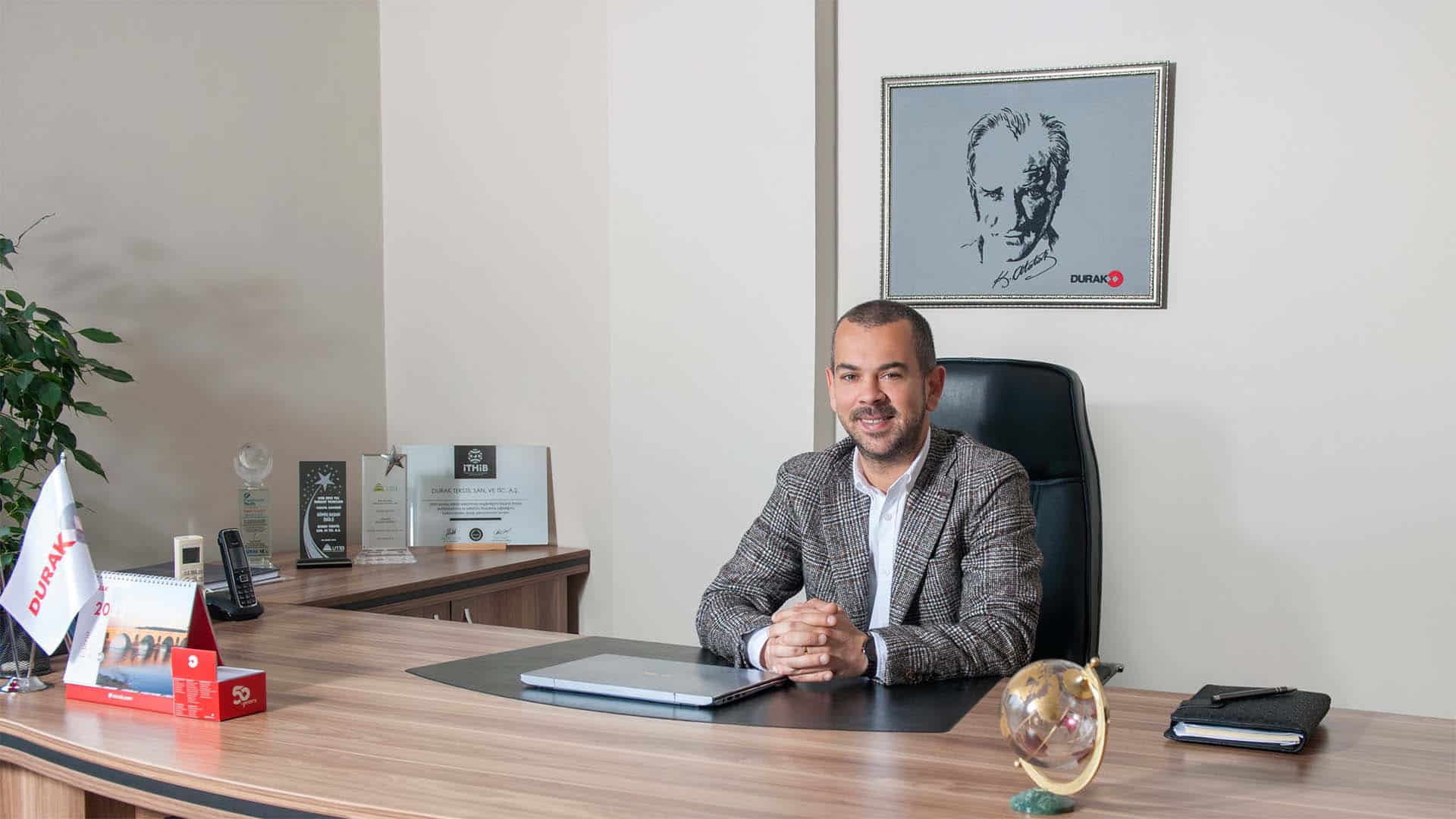 Yiğit Durak; "25% of our total turnover will be generated from technical threads in the next 5 years"
Durak Tekstil Board Member and Marketing Director Yiğit Durak stated that Durak Tekstil has focused more on R&D-oriented studies in its third generation management and pointed out that these studies are carried out with a global market vision. Durak said; "In recent years, our product portfolio has been expanding at an incredible speed. Not only our production amount and dyeing power, but also our product diversity is getting richer. We are going beyond traditional sewing and embroidery threads. We continue to work with a strategy to meet the demands of many different regions of the global market with our threads with Artistic, Technical and Sustainable themes. In the next 5 years, we plan to generate approximately 25% of our total turnover from technical threads. Technotextil 2023, which we will attend, will be an important platform to show our competence in the technical field to visitors from regional markets."
Durak, noting that they apply different finishing processes during the product development process, explained that in this way, the thread structure is made resistant to external influences that may cause deformation. Saying: "For example, the UV resistance feature eliminates the negativities such as loss of strength and color fading that sunlight may cause in the thread," Durak stated that with the use of Duraless and Duma threads, customers obtain 2-3 times more thread compared to standard bottom threads and the loss of time and labor due to thread change is prevented.
Durak disclosed that they have received reports from accredited organizations and institutes on technical threads and that they have internationally recognized certificates on sustainability and environmental impacts. He underlined that the solutions they offer can be used safely both in textile production and by consumers.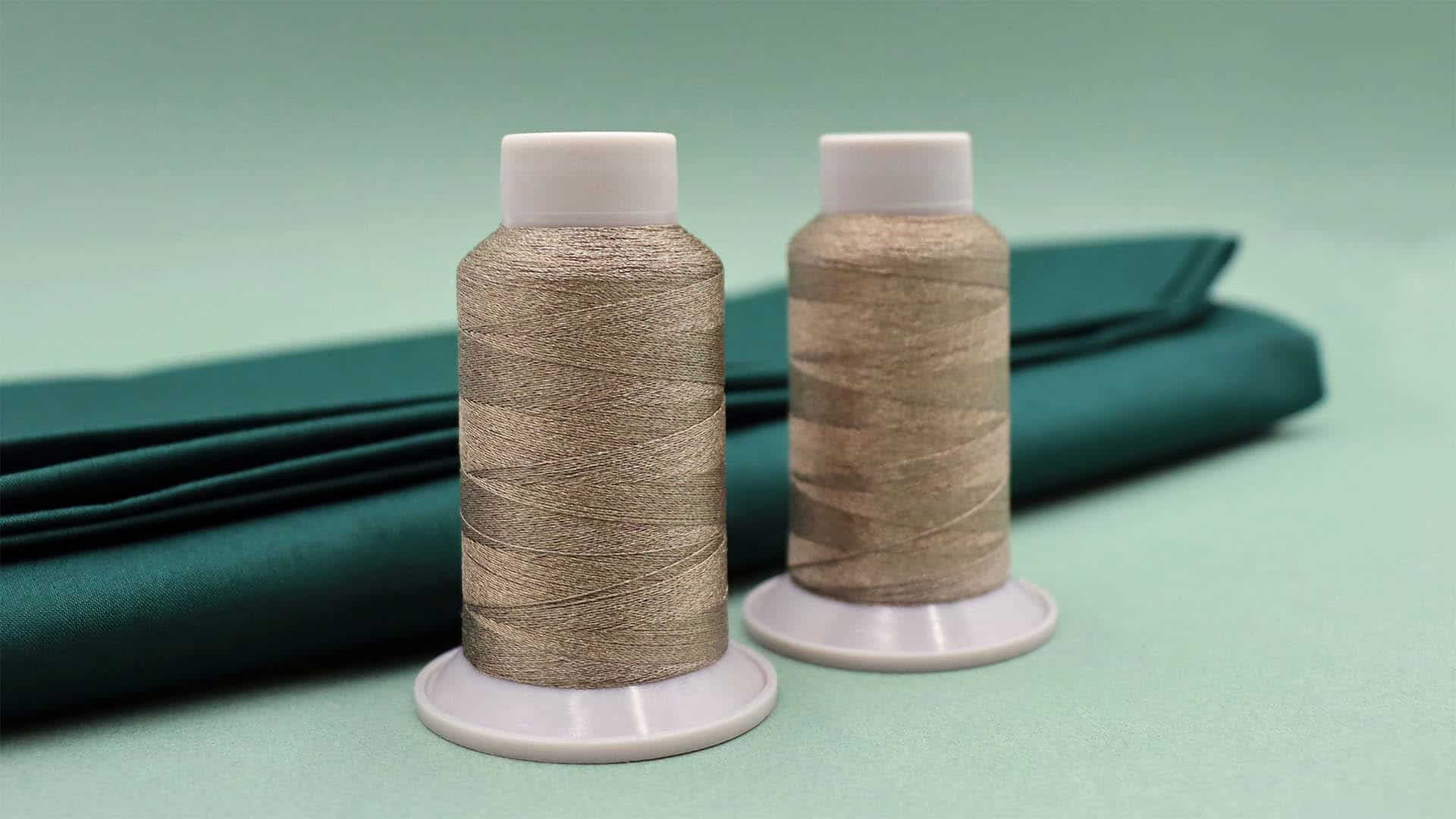 Our investments and turnover will increase in the Russian market
Yiğit Durak reminded that Durak Tekstil has been selling to Russia for many years and stated that they have a strong position in the market. Durak said; "Considering the close geography with Turkey and the benefits provided by transportation opportunities in terms of supply, we see more potential for development in Russia and the regional markets. Due to the long-standing sanctions, our competitors in the international market are not present in Russia, which makes us more advantageous. We aim to increase our strength in the market in the coming period, especially with our competitive and innovative products. Russia, Eastern Europe and Central Asia have an important place in our export-oriented growth strategy and our investments and sales to these regions will increase in the near future."