II Moscow Interior and Design Week (MIDW), held in the Russian capital on May 6-9, was successfully completed with numerous major activities for the sector such as expo and marketplace, open sessions, lectures, and workshops. 4 days of open discussions, lectures and workshops attracted great interest from visitors from Moscow and different regions of Russia.
As part of the II Moscow Interior and Design Week, which featured pavilions No 55 and No 57 at VDNKh as the main venues, different parts of Moscow were transformed into exhibition spaces, while companies, creators and modern installations from all over the world showcased their current solutions in furniture and interior design. More than 253 thousand visitors had the opportunity to see the new season trends for the first time, as well as the chance to buy them at special discounted prices. The event was an asset in terms of art and design, but also commercially, with its international market environment, allowing flagship brands, up-and-coming businesses and authentic local companies to present their products to the professional world community and a wide audience of potential buyers.
The May edition of the event brought together more than 650 Russian and international brands, including leaders and trend-setters in the industry. The exhibition program saw participation of foreign companies representing India, Peru, Iran, Vietnam and other countries. WELTEWHOME, a Turkish furniture manufacturing company, also showed its products to private buyers and designers from around the globe. The week that inspired visitors with stimulating designs and products, saw the signing of business agreements worth more than 13.8 billion rubles.
The II Moscow Interior and Design Week also provided a platform for establishing and strengthening international partnerships in the industry. For example, international cooperation agreements were signed with companies from India, the UAE, Kazakhstan, Kyrgyzstan, and Armenia. Delegations from Costa Rica, Nicaragua, Peru, Algeria, Uzbekistan, Oman, Japan, and Yemen also attended the event.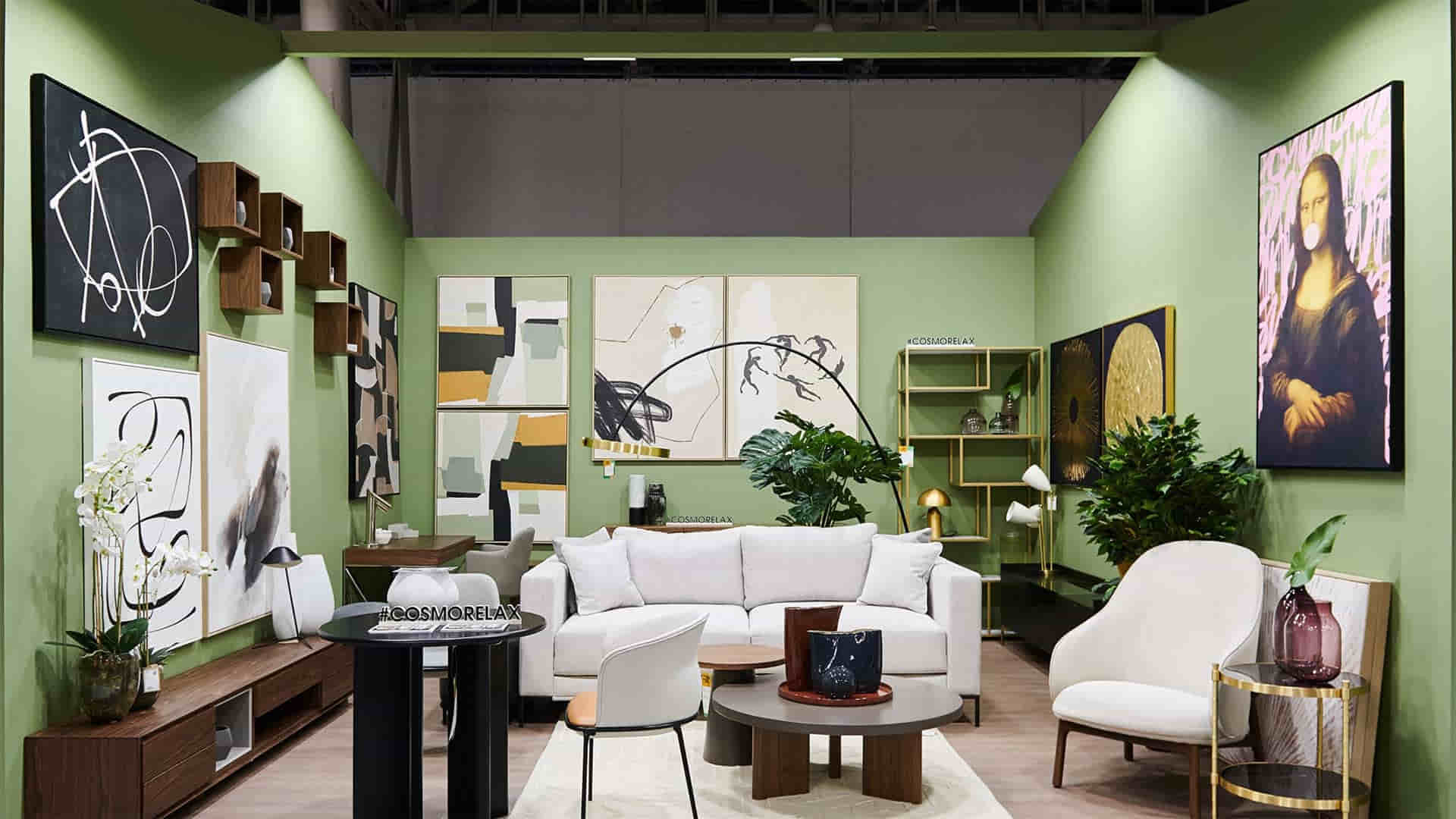 More than 650 companies presented their solutions
Moscow Mayor Sergey Sobyanin notes: "More than 650 companies from Russia and friendly countries offered their solutions. We saw 46% more brands and 20% more visitors than at the first such event in Moscow in November 2022. Additionally, experts that joined the business program talked about the current state and prospects of the industry in Russia and in the world, modern approaches to designing residential and commercial spaces, and other important issues."
Just as important as the exhibition, was the accompanying business and educational programs, with speakers from all over the world. Among them, were the famous Brazilian designer and Casa Vogue Design Award finalist Juliana Lima Vasconcellos, and GQ Designer of the Year Tristan du Plessis from South Africa. In total, presentations were made by 152 Russian and 11 international speakers from 8 countries: Thailand, Peru, Mexico, India, and others. The programs included more than a hundred thematic sessions, of interest to both general and specialized audiences.
Moscow Interior and Design Week, attracting local, regional and international attention in the interior, furniture, decoration and design sectors with its first two editions, aims to further expand its scope at the next edition.