Italian machinery manufacturers will participate extensively in the ITMA ASIA + CITME, and Italy, which has an area of ​​approximately 3,200 square metres, will be among the main countries participating in the event. While 66 Italian textile machinery manufacturers participated in the fair to be held on June 12-16, 2021 at the National Exhibition and Convention Center in Shanghai; 21 of them will present their technology solutions within the National Sector Groups organized by ACIMIT (Italian Association of Textile Machinery Manufacturers) and the Italian Trade Agency.
ACIMIT President Alessandro Zucchi said that although the demand for machinery has slowed significantly in 2020 due to the pandemic, the positive outlook for the Asian market remains. Stating that China has resumed its path of economic growth before several other countries, Zucchi commented; "Investments in the textile sector have never stopped. Therefore, there is no lack of opportunities in the Chinese market, and I believe that ITMA ASIA + CITME will confirm the expectations for a recovery in demand".
Italian machinery manufacturers with sustainability and digitalization innovations at ITMA Asia
The pandemic period still continues to impose restrictions on the mobility of both commercial and technical staff of all companies abroad. This prevents greater participation in this edition of ITMA ASIA + CITME.
Alessandro Zucchi expressed that while waiting a return to a situation of normality with a more numerous collective attendance at the trade fairs, he is convinced that the Italian manufacturers exhibiting in Shanghai will be able to testify to the high level of innovation achieved by the Made in Italy offer. Zucchi stated that in this sense, proposing some technological innovations will be effective especially in terms of sustainability and digitalization of the textile production process.
Main market of Italian machinery manufacturers is Asia
The main market of Italian textile machinery manufacturers, Asia accounted for 38% of Italian textile machines exports in 2020. As the first market for Italian machinery manufacturers in Asia and the second largest market in the world after Turkey, China is also an important market for Italian companies. Italian machinery exports to China in 2020 are worth over 190 million euros and equal to 14% of Italian exports in the industry. Among the main markets in the region, Pakistan, India, Bangladesh and particularly China stand out.
Italian textile machinery manufacturers were delighted with their growth figures
The index of orders intake for the period January-March 2021 compiled by ACIMIT increased by 66% compared to the same period of 2020. Based on the 2015 value of 100, the index of textile machinery order intake reached 129.3 points in this period.
The positive performance for orders from abroad, as well as the Italian domestic market, was effective in the increase in textile machinery orders. While a 68% increase was recorded on the foreign market with an absolute value of 125.5 points, a more limited increase was observed in the domestic market in orders. However, the Italian domestic market recorded a significant growth with an absolute value of 164.1 points and an increase of 54% compared to the first quarter of 2020.
Alessandro Zucchi said that compared to the first quarter of 2020, when the pandemic first started and production stopped almost completely, there was a significant increase in orders in the first quarter of this year.
Zucchi emphasized that although the pandemic is still not under control, especially in countries such as India, which are essential markets for the Italian textile machinery industry, these figures are certainly encouraging. He stated that investments in the textile sector have thus seen a rather patchy recovery. Zucchi said; "Without a widespread vaccination plan on a global scale, our people remain limited in their movements, risking the possibility of seizing business opportunities in different markets".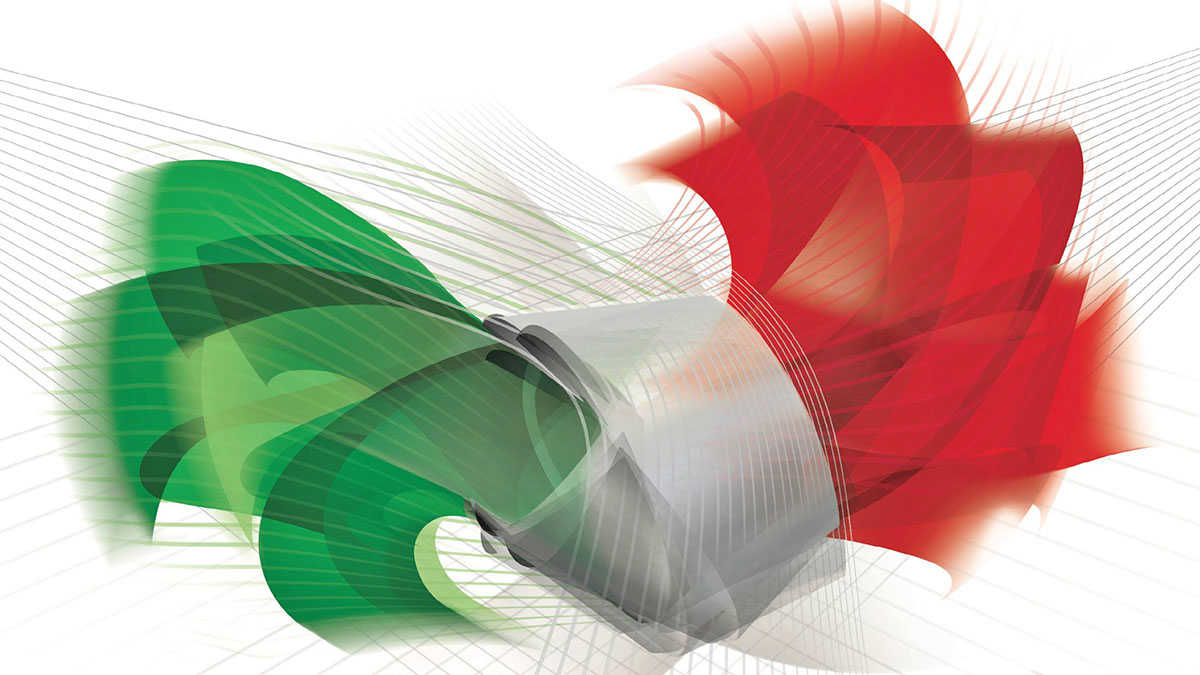 "A future recovery is threatened by rising raw material prices"
Alessandro Zucchi argued that a future recovery is also threatened by rising raw material prices. Zucchi continued his words as follows; "There is currently a significant growth trend beginning from last summer and continuing to swell between late 2020 and early 2021. These price hikes are pushing up input costs and in the absence of price adjustment, the negative impacts for machinery manufacturers could be quite significant".