More than 400 Italian textile machinery manufacturing companies will exhibit their latest solutions for a more sustainable and digital textile industry at ITMA 2023. The technologies they will present are certainly innovative and will focus on issues aimed at reducing raw material consumption and facilitating the digital transformation of textile company customers. ACIMIT President Alessandro Zucchi said to Textilegence that ITMA is the most important showcase for the textile and apparel technology industry and after the pandemic years, ITMA Milan will mark a break from the last three years. He stated that there is a willingness of the whole industry to come together again, and Italian exhibitors expect a high number of visitors and a positive business climate.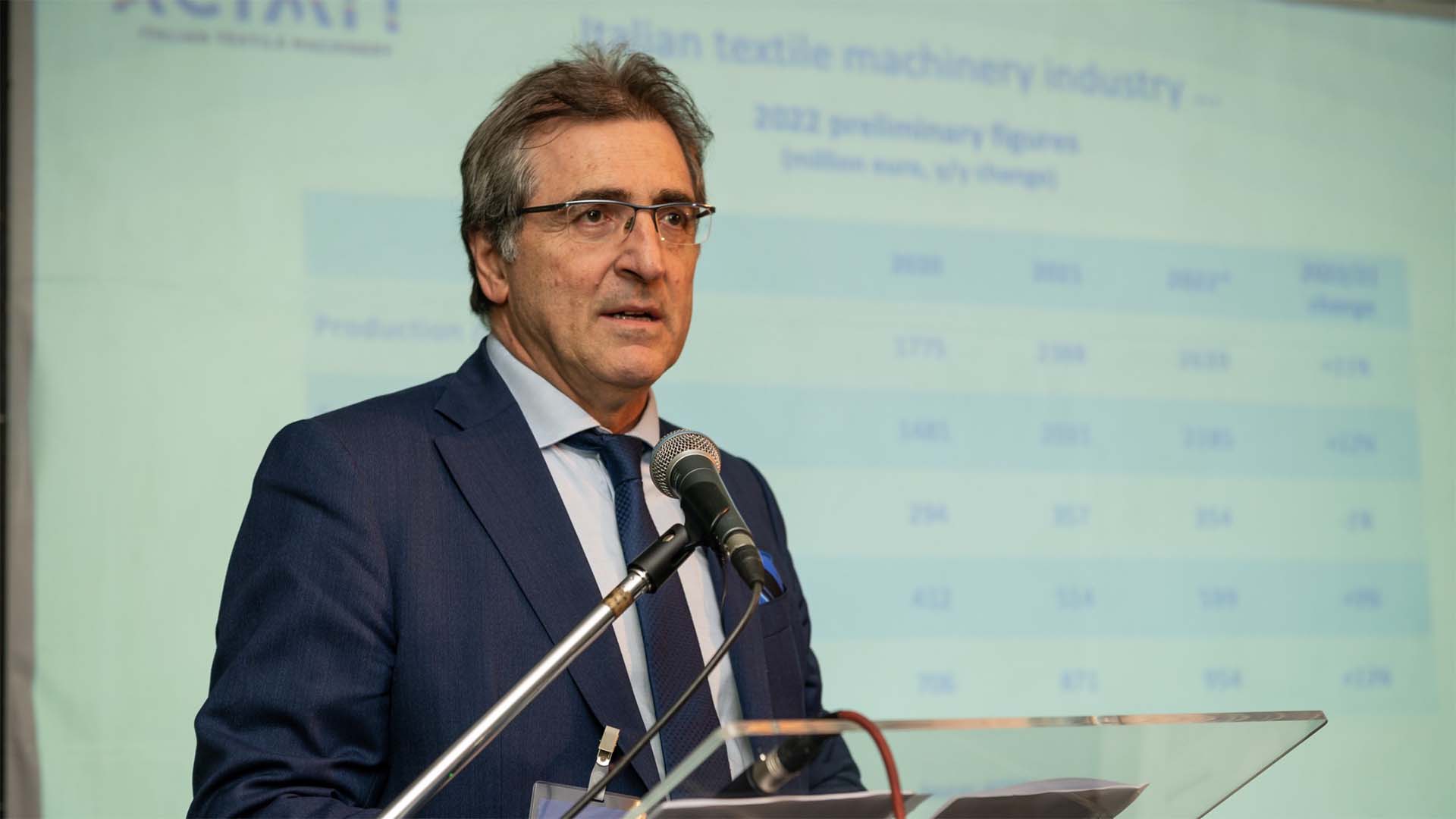 Italian textile technologies will show their power in sustainability and digitalisation at ITMA
Alessandro Zucchi relayed that Italian technologies displayed at the show will place great emphasis on digitization and sustainability, saying: "For example, visitors will be able to see innovations concerning the recycling and regeneration of textile waste. Italian exhibitors will also show solutions in the field of augmented reality and artificial intelligence (AI) in order to support textile customers in optimising production using real-time data and in enabling both predictive and preventive maintenance of the machinery in use at the customer's facility."
Zucchi mentioned their activities in these two fields, saying that Green Label is at the heart of ACIMIT Sustainable Technologies project. He continued: "It is a document that certifies the energy and environmental performance of the machinery and summarizes it by giving a value to the Carbon Footprint of the machine itself. As for digitalisation, ACIMIT digital certification, named DIGITAL READY is designed to simplify the production process, making use of a standard language and unique data reading system that allows different types of machinery to dialogue with production systems. The goal of the certification is to build customer loyalty while establishing a virtuous link between textile machinery manufacturers and their customers."
Zucchi, inviting visitors to check-out for themselves the many innovations that Italian exhibitors will introduce, stated that visitors will be able to verify that the solutions on display are characterized by the flexibility and versatility that make them suitable for the needs of the specific textile company customer. Reminding that in 2022, Türkiye was the first destination for Italian textile machinery exports, overtaking China as the top foreign market, Zucchi concluded: "It is a confirmation of the close trade links between our sector and the Turkish textile industry. ITMA 2023 will be an opportunity to strengthen these ties even more in a win-win situation."
Italian textile machinery exports to Türkiye reached 309 million euros in 2022
In Italy, there are approximately 300 companies that produce textile machines and related accessories, for a total of about 12,900 employees. In 2022, the value of Italian production was 2.7 billion euros, with exports worth 2.3 billion euros. In 2022, the main destination of Italian exports of textile machines was Asia (44%), followed by Europe extra EU (18%) and European Union (17%). Italian textile machinery exports to Türkiye reached 309 million euros with an increase of 15 percent.