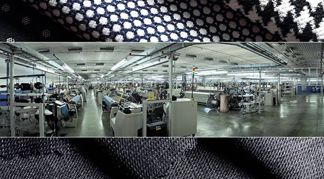 Kıvanç Textile is making an impression domestically and abroad with the fabrics it produces, leading the way in the region with its Design Center approved by the Ministry of Science, Industry and Technology of Turkey.
Kıvanç Textile, being one of the leading textile companies in Turkey, has received the approval of the Ministry of Science, Industry and Technology of Turkey for its Design Center established in July. Operating in Adana which is one of the traditional textile hubs, the company takes pride in being the first design center of the city.
As an industry leader, Kıvanç Textile is a fully integrated woven fabric producer that guarantees the total control of all of its manufacturing processes. Located in the southern central region of Turkey, Kıvanç Textile is very proud of its two-generation heritage. Founded by Hacı Mustafa KIVANÇ in early 1950s, the company consists of a single large manufacturing facility extending over an open area of 267.000 m2 and a closed area of 105.000 m2 and produces 18 million meters of high quality fabric annually. Kıvanç Textile, leading with their power of export, operates as one of the main woven fabric supplier of European and American apparel market including famous local and global fashion brands.
We are aiming to strengthen our brand image and raise our value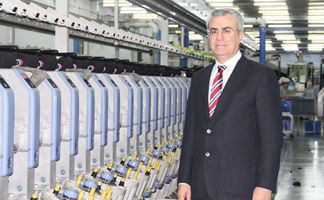 Elaborating on the Ministry of Industry approved Design Center, Vice Chairman Zeki Kıvanç stated that their main goal is to provide an added value to the industry. Kıvanç also stated: "As Kıvanç Textile we are aware that lasting and sustained export is only possible through competitive and value added production. With this in mind, we established the Design Center in July and obtained approval by the Ministry of Science, Industry and Technology. It is the only design center in our region; it will provide support to sustainable, environment friendly, globally competitive, inimitable textile production in Turkey and most notably in Adana."
Zeki Kıvanç stated that with the Design Center, they aim to obtain greater returns by strengthening the collaboration between the University and the Industry and emphasized that they will be working in order to bring new technologies and new designs together. Kıvanç: "We will meet the research and education needs for sustainable and competitive production with this center. We will encourage our specialists to develop new projects. We will focus on authentic "design projects" for inimitable production which can meet the needs of different client groups with customer satisfaction and quality centric service in mind. As a result of all the work that will be accomplished here we aim to raise our unit price by 10 – 25% by producing highly value added products and strengthen our brand image."
Kıvanç Textile has a wide product portfolio
Zeki Kıvanç stated that Kıvanç Textile has a wide array of products in its portfolio;  high quality fabric collection produced from a mix of cotton, viscose, polyester, linen, modal and tencel fibres highly preferred and consumed in the market. Kıvanç underlined that 18 million meters of fabric is used on the production of plain dyed or digitally printed fabrics yearly and added that their collection is renewed according to global trends and fashion movements.
Touching upon research and product development, Kıvanç explained they are continuously developing new fibre compositions and fabric patterns. Kıvanç continued:  "As a result of product development we were able to launch our new product group KIVANÇ PLUS which modernized fabrics containing wool after 3 years of development since 2014. Resulting from the growing consumer preference for natural fibres in recent years, the wool which combines nature and quality is brought back to life with KIVANÇ PLUS collection."
Kıvanç Textile was accepted into Turquality programme in 2017 and has also successfully completed two EUREKA supported projects TICOTEX and FOTOCAT lead by TÜBİTAK. Supported by many countries and companies, this programme consists of producing and releasing environment friendly nano-technological fabrics coated with a layer of vegetable based oil to the market.