Inkjet printing technologies specialist Konica Minolta has recently attracted attention in the Turkish textile industry with the Nassenger 10 and Nassenger SP-1 printers and has made a new structuring for the Turkish market. Accordingly, Konica Minolta announced that they have signed a new agency agreement with Spot Tekstil. Making special statements to Textilegence, Konica Minolta Business Solutions Italia SPA President Hiroshi Yoshioka and Sales Director Gianluca Macchi gave important information about the details of the new agreement and Konica Minolta's targets in the Turkish market.
Hiroshi Yoshioka said that Konica Minolta achieved a great increase in sales figures in this period, although 2021 was a difficult year to predict due to the worldwide uncertainty created by Covid-19. Yoshioka also stated that they aim to double their sales figures in the near future.
"Spot Tekstil was a natural choice to set off again in the Turkish market"
Gianluca Macchi said that Spot Tekstil is one of the most important local agencies and that they have a long and wide experience in textile. He reminded that Spot Tekstil's relationship with Konica Minolta brand dates back to 2010 when they started promoting Konica Minolta on behalf of Verga Textile which, at that time, was the sole exclusive distributor for Konica Minolta in Europe and Turkey. He continued his words as follows:
"Actually, Spot Tekstil represents in their portfolio all the most important brands for the full textile process (from preparation to finishing); this gives them the chance to be able to satisfy customer's needs at the 360-degree point of view. Therefore, Spot Tekstil was a natural choice for Konica Minolta to start operations in the market through a local agency".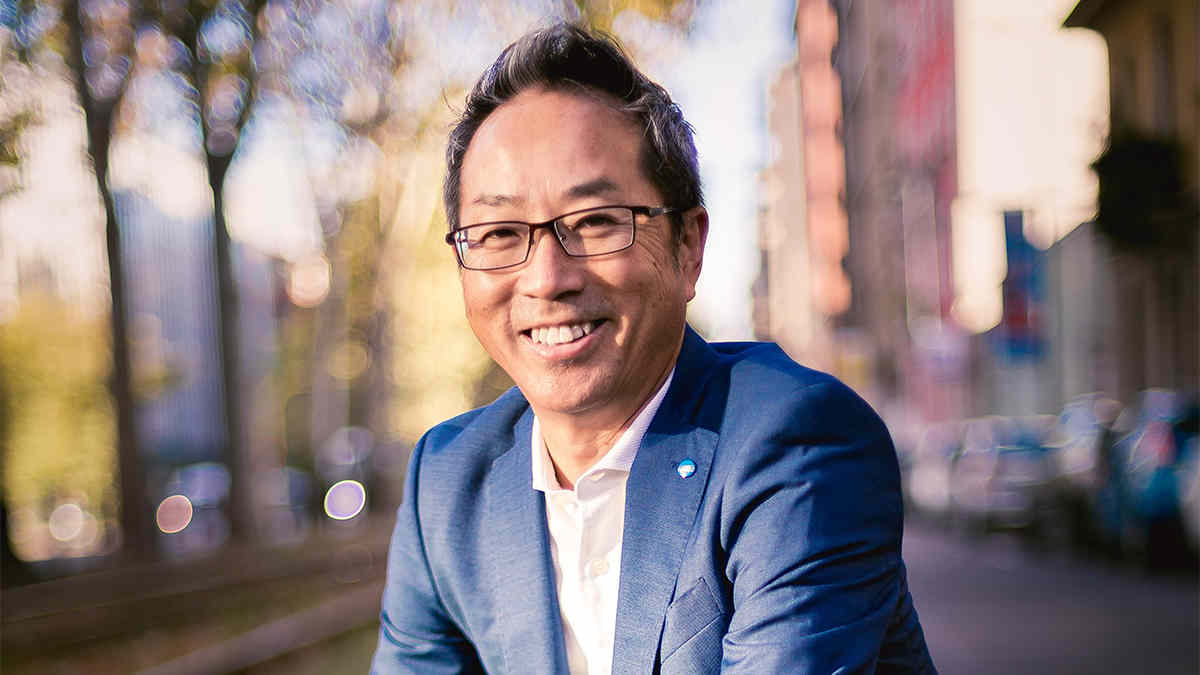 Konica Minolta is with their Turkish customers 24 hours a day with their special service team
Talking about Konica Minolta after-sales process, Gianluca Macchi underlined the importance of their local service teams in Turkey. Macchi said: "These teams consist of 6 highly qualified electronic and mechanical engineers who are recruited and employed directly by Konica Minolta. This provides the capacity to reach all important printing areas, from Çorlu to Bursa, from İzmir to Denizli, without delay. On top of this, during this year we have also been working to set-up our own local warehouse in İstanbul for spare parts, printheads and, soon, also for dyestuff". Macchi also shared the information that thanks to this new structure, which will facilitate all the bureaucratic activity for their customers, they will be able to deliver any order within 24 hours.
"The focus of our developments will be dyestuffs and chemical processes"
Gianluca Macchi stated that they handle the printing process not only as a mechanical process, but within the framework of chemical innovations. Expressing that certain process steps have changed or even disappeared with the innovations in chemicals, Macchi relayed that as a global multinational company, their aim is to offer to their customers special innovations which will drastically change the actual process. Saying; "Konica Minolta is the unique supplier in this field that can produce both machines, heads and ink, as well as develop software", Macchi continued his words as follows:
"We develop our dyestuff specifically for the characteristics of our unique printheads, which are designed and used exclusively for our machines. Thanks to these unique sources, our system (inks-printheads-machine) is tested before it goes to the field. However, something different happens when the end customer purchases the ink, machine and printhead from different suppliers. This is why our main development will be in dyestuff and chemical processes in the future. This means seeking improvement in terms of R&D for dyestuffs and chemicals to reduce resource consumption and therefore environmental pollution".
Macchi noted; "The winner will be the company that can find the right chemical way to print on fabric with digital printing technology while helping the customer to reduce waste and pollution".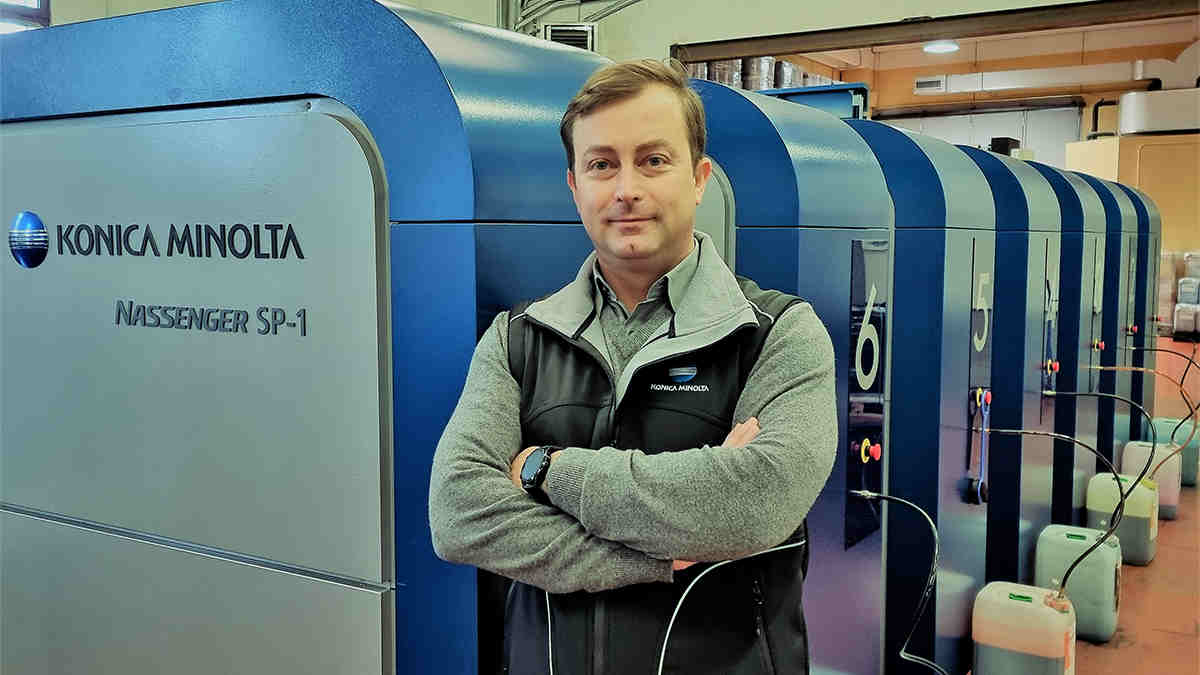 Konica Minolta Nassenger 10 attracts great attention in Turkey
Reminding that there has been a high demand in the last 1,5 year for Konica Minolta's Nassenger 10 and SP1 single pass textile printer in Turkey, Gianluca Macchi said that the high quality of printing technologies and print heads are effective in this. Arguing that Konica Minolta machines and especially printheads can operate at maximum capacity also for 3-4 years without the need for extra service, even in 24/7 use (if suggested working condition and method are respected), Macchi completed his words as follows:
"Considering that our SP1 single-pass machine is equipped with approximately 200 heads (depending on the exact machine configuration), avoiding extra costs given by print heads replacement and related machine downtime, it is a huge advantage for all Konica Minolta users. Basically, for other manufacturers, the print heads life expectancy is around 6 months to a maximum of 1 year depending on the condition and the ink used and the maintenance made by the customer. Right here in the Turkish market, we have 2 single-pass machines working in Turkey (soon the third one will start printing in Beztaş Tekstil). 2 more SP1 are running in Italy (one reactive, one disperse), 1 SP1 in Portugal (reactive) and 1 in France (reactive); 2 more units are installed in China and Japan. In conclusion, we would like to underline that with our complete line of Nassenger digital printing machines (Nassenger 8, Nassenger 10 and SP1), together with our exclusive inks lineup (Reactive, Acid, Disperse) we are fully ready to satisfy any possible customer's needs. When this technical competence and our positive expectations for the Turkish market are combined, I can say that we see a great potential here".