Kornit Digital, a printing specialist in sustainable fashion and textile production on-demand, highlighted sustainability and digitalization as key focus at ITMA 2023 and showed their technology's advantages compared to conventional methods. The company, participating in the exhibition with their latest revolutionary solutions, especially Apollo, attracted great attention also with its impressive booth concept from visitors worldwide. Kornit Digital Chief Marketing Officer Omar Kulka shared his insights about their participation in ITMA 2023 and talked about the technologies that make a difference in the fashion and textile industry.
Omar Kulka expressed excitement about ITMA 2023 and said there are significant changes that have occurred in the market since the last edition in Barcelona in 2019. He said that a clear need for a change in the way things are done and highlighted the growing understanding among attendees about the importance of going digital and embracing new paths in textile technology. Kulka underlined that in parallel with this shift in mindset, Kornit Digital effectively support the manufacturers as they offer the best digital solutions in the market.
Mentioning the meetings with the visitors at ITMA 2023, Kulka said that they have significant engagement from customers worldwide from developed and developing markets. He noted that they also expected more participation from Türkiye but because of the visa issues the number of visitors from here was limited.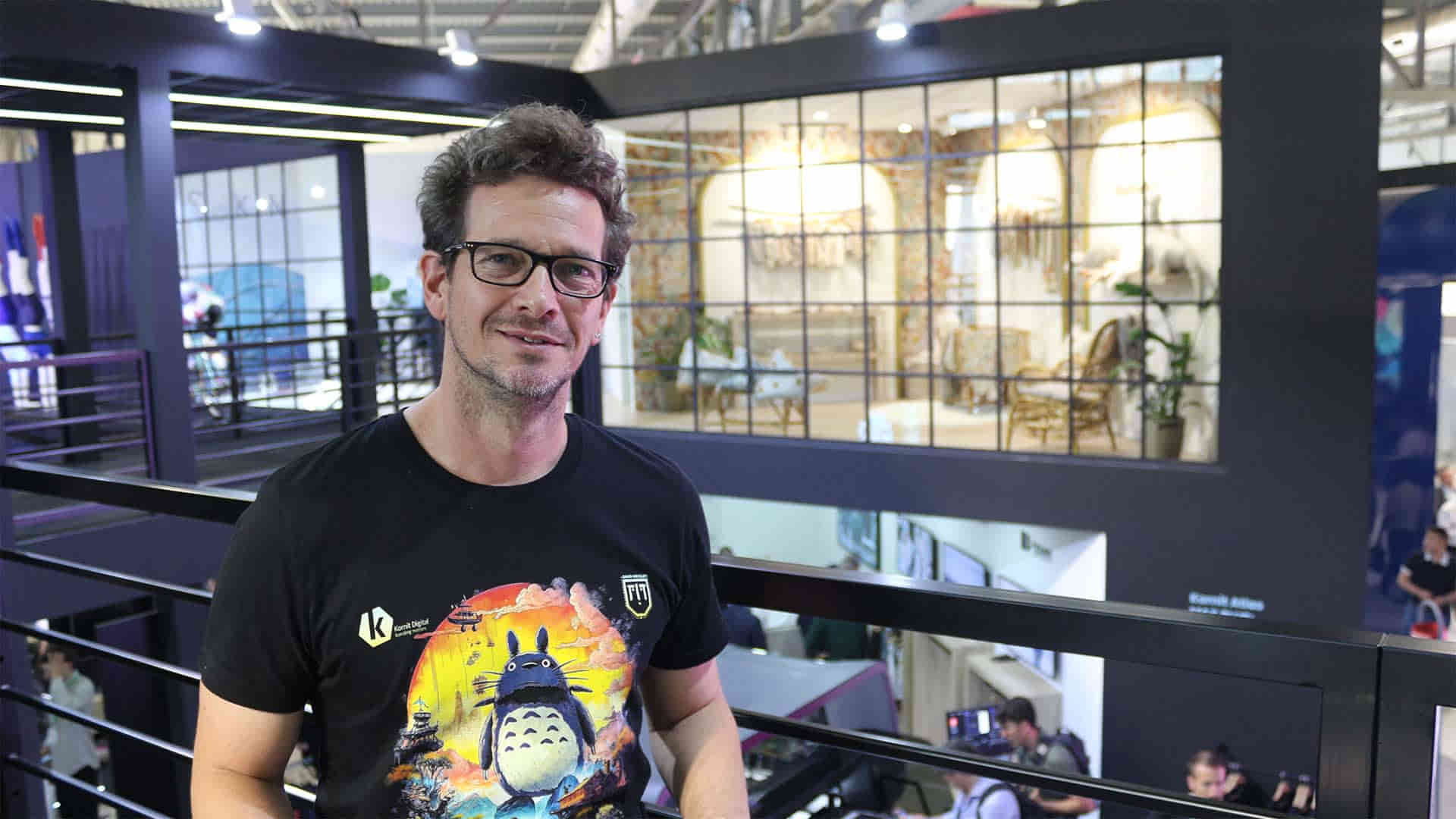 Apollo revolutionize garment decoration
Omar Kulka described the general concept of Kornit Digital's booth at ITMA 2023, emphasising their position as disruptors in the industry. Kulka, underlining that Kornit Digital offers unique solutions tailored to solve problems differently and better than conventional methods said that the booth reflects their brand positioning, market strategy, and product innovation.
Kulka said that one of their highlights at ITMA 2023 was Apollo, a groundbreaking platform that revolutionizes garment decoration. Saying; "The Apollo offers a complete line of automation for garment decoration, allowing a single operator to decorate and test up to 400 garments per hour," Kulka emphasized that Apollo's approach focuses on the entire production floor, identifying bottlenecks and limitations. He added that he believes this level of automation is crucial for real mass production to transition into digital.
Kulka expressed the other solutions they exhibited at ITMA 2023 as follows: "Besides the Apollo, we showcased the Atlas Max, a garment decoration platform widely used by our best customers. We also presented the Atlas Max Poly, a proprietary process for decorating dyed polyester, and the Presto Max, which focuses on decorating fabrics. These solutions highlight the single-step dry printing technology that Kornit Digital champions. Additionally, we demonstrated the XDI, enabling 3D decoration on fabric, and new black printing, opening doors for dry printing in the fashion industry." In addition, mentioning their ink technology, Kulka explained that they use pigment-based ink exclusively, eliminating the need for sublimation ink and various pre or post-processing steps.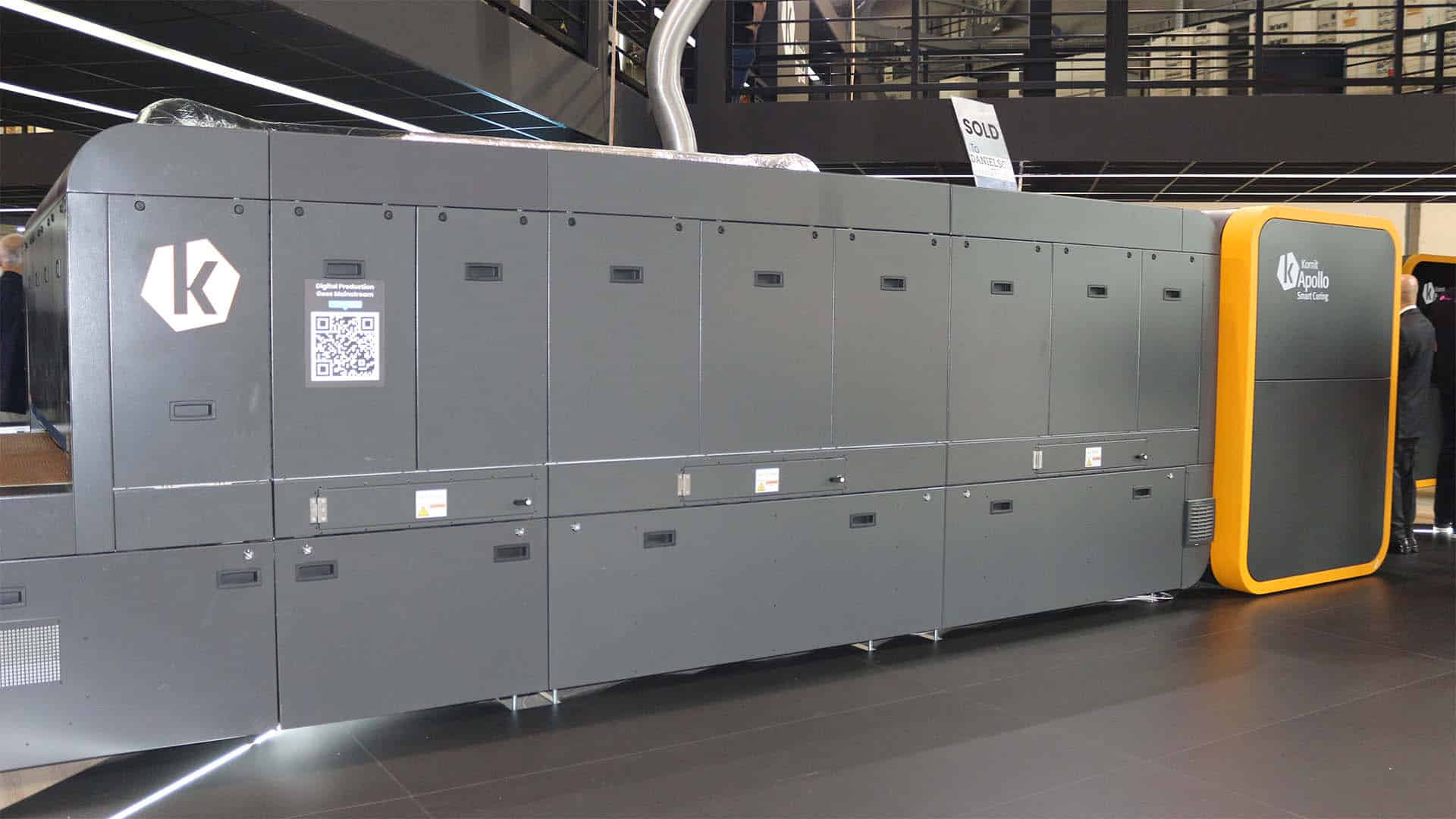 "Sustainability should not only be in the technology but also in the business model"
When discussing the theme of ITMA 2023, which revolves around transforming the world of textiles and emphasizing sustainability, Omar Kulka pointed out that Kornit Digital has been ahead of the curve in terms of sustainability for many years. He mentioned that their successful customers have been pioneers in adopting sustainable practices, Kulka emphasized that sustainability is embedded in their entire technology and vision, including their products and production model. He continued as follows:
"Sustainability has been one of our core values from day one, our entire technology and vision are around sustainability. It is not only about our products and technology that is the most sustainable because of the single step and dry solutions it is also about the whole production model that we advocate for which is on-demand manufacturing is by far the biggest positive impact we can do on the environment. This is important to understand because even if you do manufacture in a better way, the model itself creates huge damage right now. So, in the fashion industry, for example, you have 30% overproduction baked into the model. This alone is responsible for about 145 trillion litres of water waste in a year, which means 17 years of drinking water for the entire world's population. So, unless we change the model and if we just keep on making stuff nobody wants and nobody uses the problem will still remain. So, that is why we are clear advocates of sustainability not only from the technology side but how it actually supports a business model and an operational model that supports a real different way of doing things."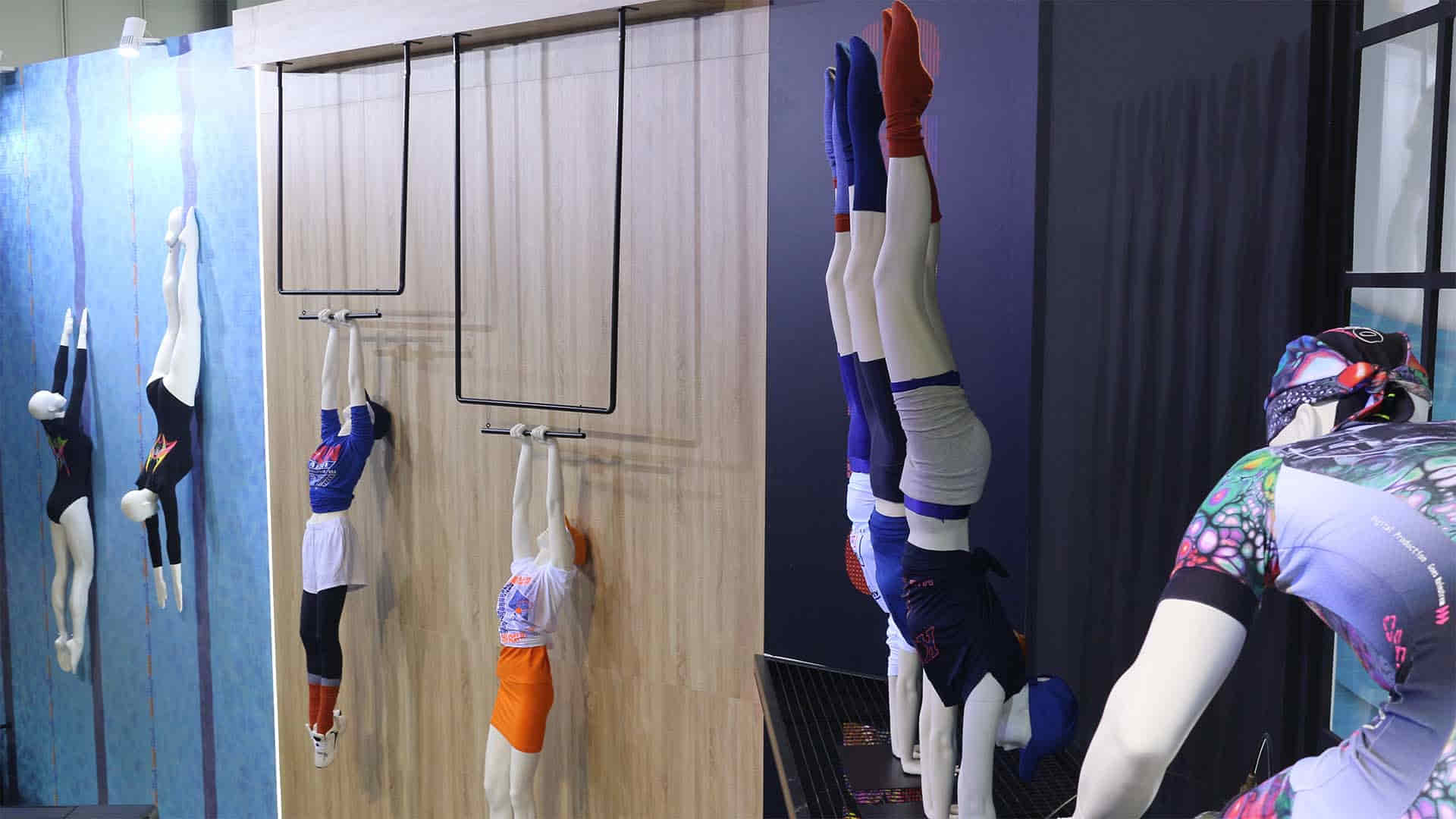 "Türkiye is an important hub for nearshore production in Europe"
Finally, sharing his reviews about the Turkish market, Omar Kulka emphasised that Türkiye is definitely one of the biggest hubs for nearshore production in Europe. He concluded: "I believe we will see more coming out of Türkiye because of its quite unique combination of proximity, cost and expertise. Quality at cost is something that you do not really get that much and I think Türkiye can actually play on. You have many products in super high quality, medium quality depending on the cost. So, I think it can be a very flexible hub for nearshore production for Europe. It is an ideal place not only for existing brands but also for new emerging brands that we see more and more right now with a lot more sustainability mindset. We also have some partners in Türkiye that are very sustainability-conscious and I think that was super high quality there that can definitely be put into play in the years to come.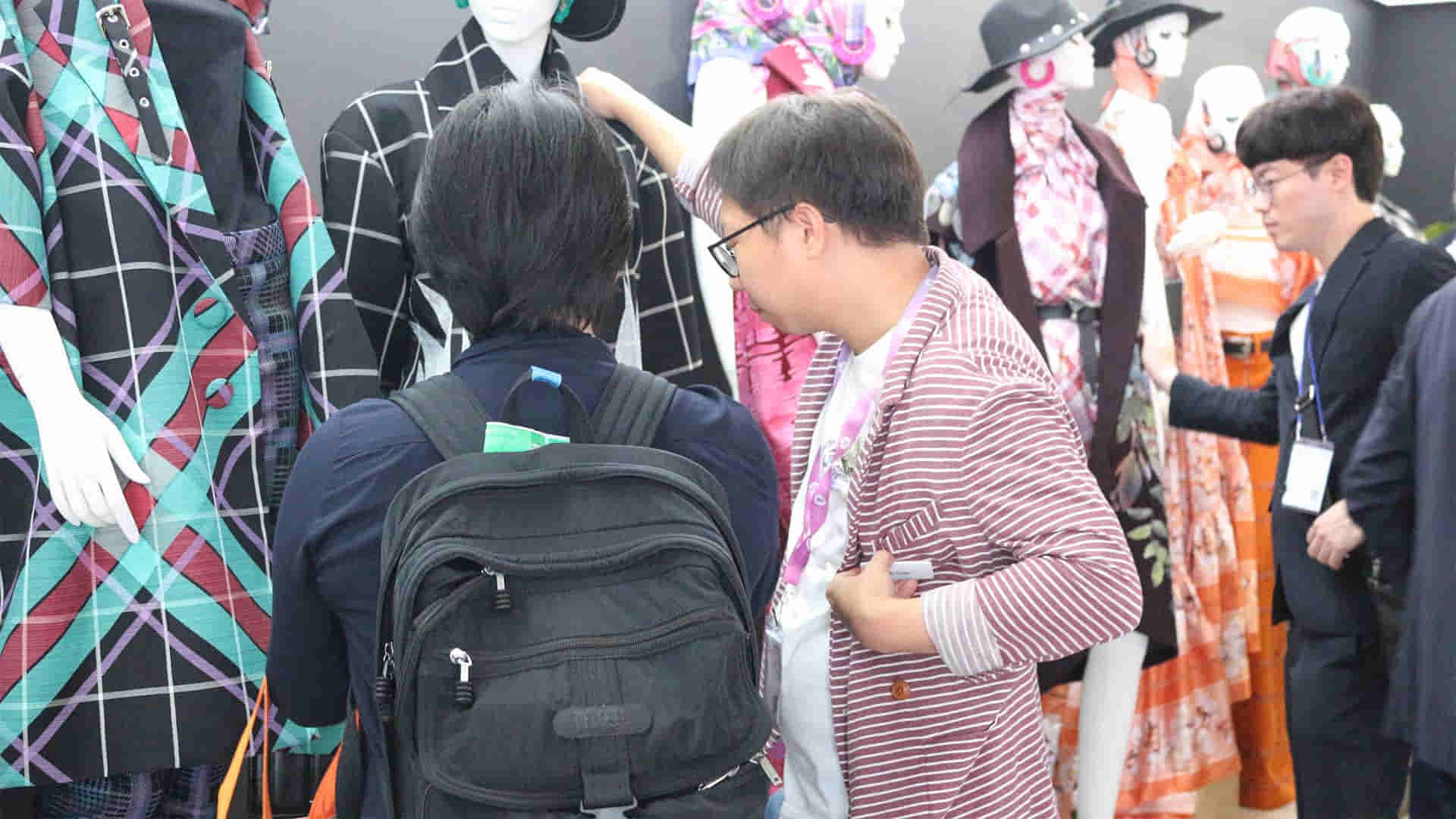 Kornit Digital marked its stamp on ITMA 2023 with fashion shows
Kornit Digital booth was also the scene of impressive fashion shows during the exhibition. The visitors had the opportunity to examine closely the attractive designs with vivid colours printed by Kornit Digital printers. In addition, in the special presentations for the media, Kornit Digital CEO Ronen Samuel and Chief Product Officer Danny Gazit tell how digital printing goes mainstream with Kornit Digital and what they offer. In the panel moderated by Kornit EMEA President Chris Govier, Mad Engine Print-on-Demand Production Executive Vice President Jaymes Clements, Print Logistic Co-Founder Ross Newens and Sol's Marketing Director Muriel Laurent shared their experiences with Kornit solutions.