Türkiye-based inkjet printing inks, papers and technologies manufacturer Lustre will introduce its inks that make a difference in the market with their quality and vivid colours at ITMA 2023 to be held in Milan on June 8-14. Making statements to Textilegence about their activities for the exhibition, Lustre Marketing Manager Mustafa Altındağ said that they have great expectations from the exhibition in parallel with the revival in the market. He stated that textile sublimation inks will be prominent in their booth this year and added that they have prepared a very colourful booth concept for the visitors.
Altındağ, noting that Lustre is on its way to becoming a leading global brand in the digital textile printing inks market, said that they aim to further strengthen their effective position in Europe and Central Asia and to grow in the American and Asian markets. He emphasised that for this reason, ITMA 2023 is an important opportunity to come together with international textile professionals and reach different markets.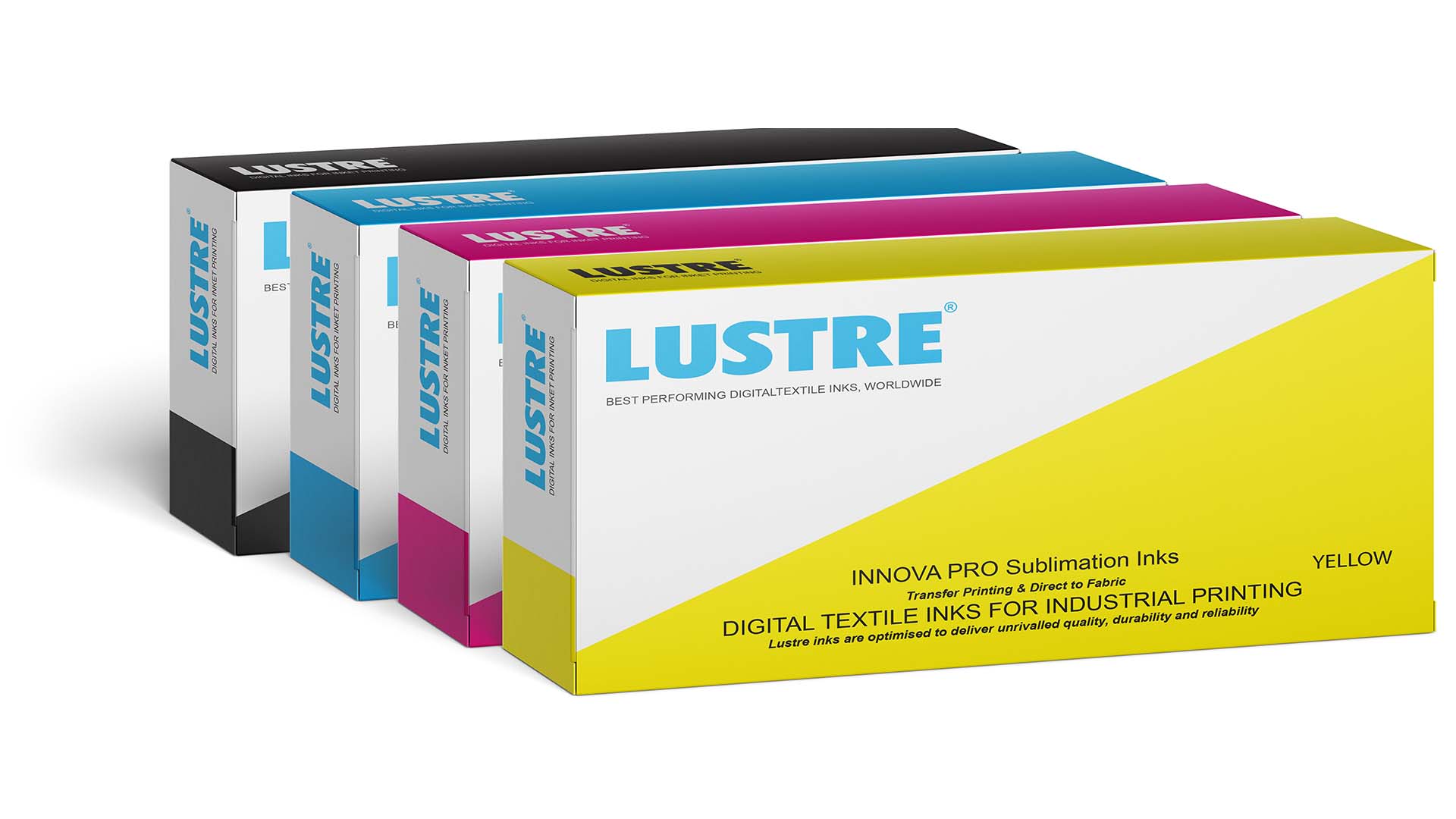 "As Lustre, we aim to be a global brand, not just a manufacturer"
Saying: "Our goal was to create a global brand from Türkiye in the digital printing sector," Mustafa Altındağ emphasised the importance of ensuring quality and high standards for this. He explained that they have achieved this as Lustre and disclosed: "Lustre produces the best performing and highest quality sublimation inks. We are working to become a brand that develops inks suitable for every printing method in the global textile digital printing industry. In this context, as a brand that is open to innovation and closely follows the changes and demands in the market, we continue our R&D studies for pigment and reactive printing inks."
Altındağ explained that Lustre inks make a difference in the market with their consistency in quality and vividness in colours, saying that they also produce the best sublimation inks in terms of cost-performance. Stating that printing heads are also an important cost in the digital printing sector, he added that in this sense, their inks are perfectly compatible with printing heads and their dealers sell Lustre-branded products with a head guarantee.
He mentioned that sectoral researches indicate that the sector will grow continuously for 15 years and argued that conventional printing techniques will end in 10 years and digital printing technologies will be used exclusively. Stating that the important point is to follow the developments closely and keep up with the change, Altındağ concluded his words as follows: "The textile sector is one of the locomotive sectors of the Turkish economy and we believe that it will continue to be so. Türkiye is also in an advantageous position geographically. It is not enough to exist only as a manufacturer in the textile sector, we also need to create global brands. We need to develop value-added products. As Lustre, we work with this consciousness."