An illustrator and animation director Martin Smatana, realize his projects with different materials including mostly textiles and old secondhand clothes. Smatana studied Animation at VSMU in Bratislava and at FAMU in Prague and his graduation film 'The Kite' was premiered at Berlinale 2019, selected to semifinals of Student Academy Awards, included in the Film Collection of MoMA and won over 60 international awards. Besides stop-motion animations, he also collects good news stories from around the globe and then turns them into soft textile illustrations.
Martin Smatana brings old clothes together with art
The Kite, a short animated film for children about the loss of a loved one, deals with the issue of death in a simple metaphorical and symbolic way on the relationship between the little boy and his grandpa. The characters are both made out of fabric layers for giving them a perspective and layers are lost when getting older. Martin Smatana says: "Things are usually soft in the real world like grass, snow, smoke or clouds. We have made them out of soft textile materials like wool, felt and cotton, because we are able to move them little by little and animate them hair by hair to make a movement and to show, for example, the power and direction of the wind."
He expresses that during the building of the sets, they visited probably every second-hand shop in Prague: "We bought a lot of cheap clothes with different patterns and colours to be used in the film, because there are four different seasons in the entire film, and each has its own colour palette. Also, a lot of our friends donated their old clothes to the film, so we could re-use them instead of throwing them into trash can."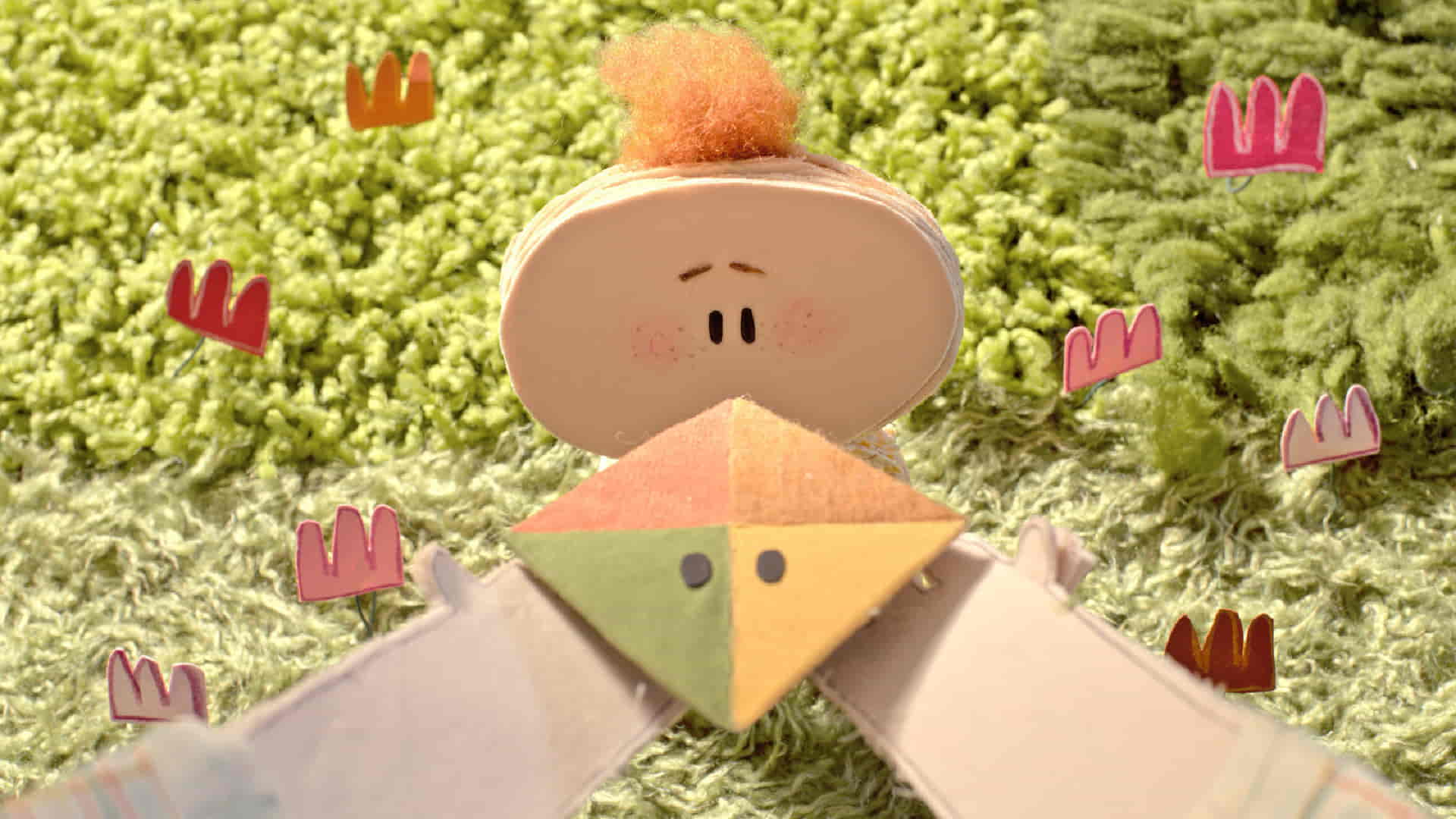 'Fabric case' of news
Martin Smatana opens a unique and valuable perspective with his 'good new stories' that he collects among global agenda fulfilled with war, disease, injustice and so on. Even though, it seems that good news disappeared from the media, he makes them visible by using old clothes. He expresses how the project was begun as follows:
"As the mood darkened in my country when the pandemic broke out in March 2020, I decided to do something about it. Being an inveterate optimist, I began to actively seek out good news from around the globe, creating cheerful pictures to go with them and sending them to my friends to lift their spirits during the lockdown. Out of this grew the book, A Year of Good News, published in November 2021. To my immense surprise readers started to send me more good news stories. At exhibitions of my textile illustrations people filled the visitors' books with lots of good news and some school classrooms covered their notice boards with stories of good deeds. My collection of good news continued to grow long after the book was published, even after the shocking news of a war in a neighbouring country reached us."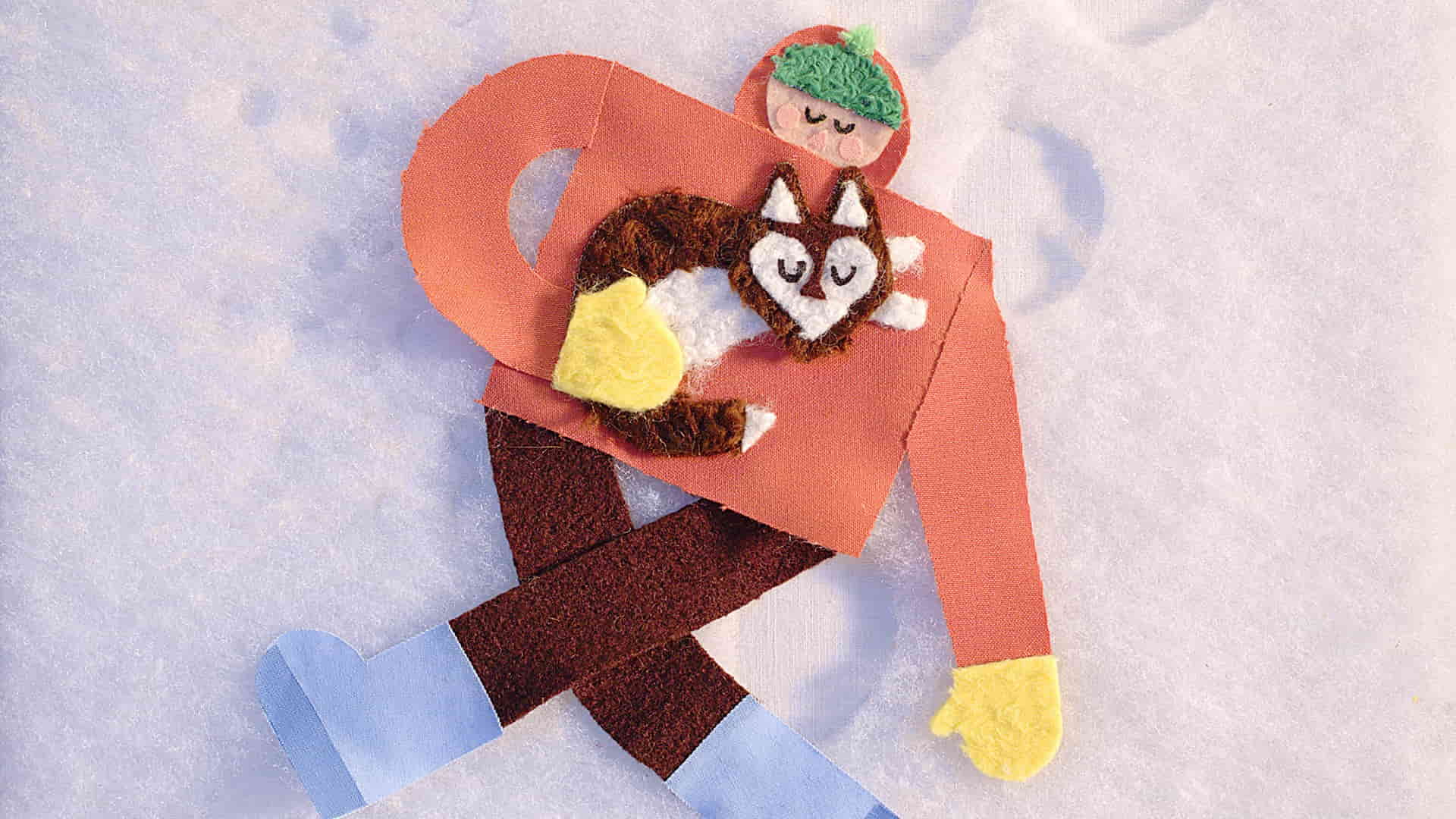 Smatana states that for a while, he felt hopeless once again, but this time he knew how to deal with it, saying: "I was convinced that even against the backdrop of an event as horrific as war many good, often inconspicuous things are happening. I started to keep an eye out for them, to cut them out from newspapers and collect them, picking out stories that cheered me up, moved me, or taught me something new. Each week I took a story out of my good news database and created a picture to go with it. Before I knew it, a second Year of Good News started to take shape." He continues to bring new illustrated positive stories made from old secondhand clothes every week.