Ogemar Sailing and Yachting, standing out in the maritime world with its QSails brand, has been using Durak Tekstil threads safely for many years in all the sails it produces. The brand, opting for Durak Tekstil Durabond threads especially for their durability, long life and easy processability, produces high quality sails for its global customers.
Tahsin Öge, the founder of Ogemar, said that they started their first activities in Izmir 35 years ago and stated that the maritime sector and sailing they operate in are very limited in our country. Öge disclosed: "We produce products for an area that is seen as a hobby or sporting activity. From Olympic class boats to racing boats, we are talking about a very large field. While the maritime industry, and the sailing industry in particular, reaches a very limited segment of Türkiye's population, it has a significant size in the global market. In 35 years, we have established ourselves in the industry with our high quality and reliability. At this point, we are producing different types of sails according to the needs in various countries all over the world. In short, hundreds of thousands of sailboats floating in the deep blue waters of the world are filled with wind thanks to Ogemar."
Underlining that they have been competing in the international market as a Turkish company under the management of General Manager Emrah Öge since 2012, he explained that they produce sails both for their own QSails brand and for other manufacturers in the sector. Öge stated that they meet the world's highest level sail demands with the QSails brand and added that they have an annual sail production capacity of around 2700 m2. Explaining that in addition to the prominent markets of Sweden, Finland and the Netherlands, they also produce for sailboat companies in New Zealand, Öge noted that they have recently entered the American and Canadian markets. He added that in addition to these markets, they also receive special orders from individual yacht owners from all over the world.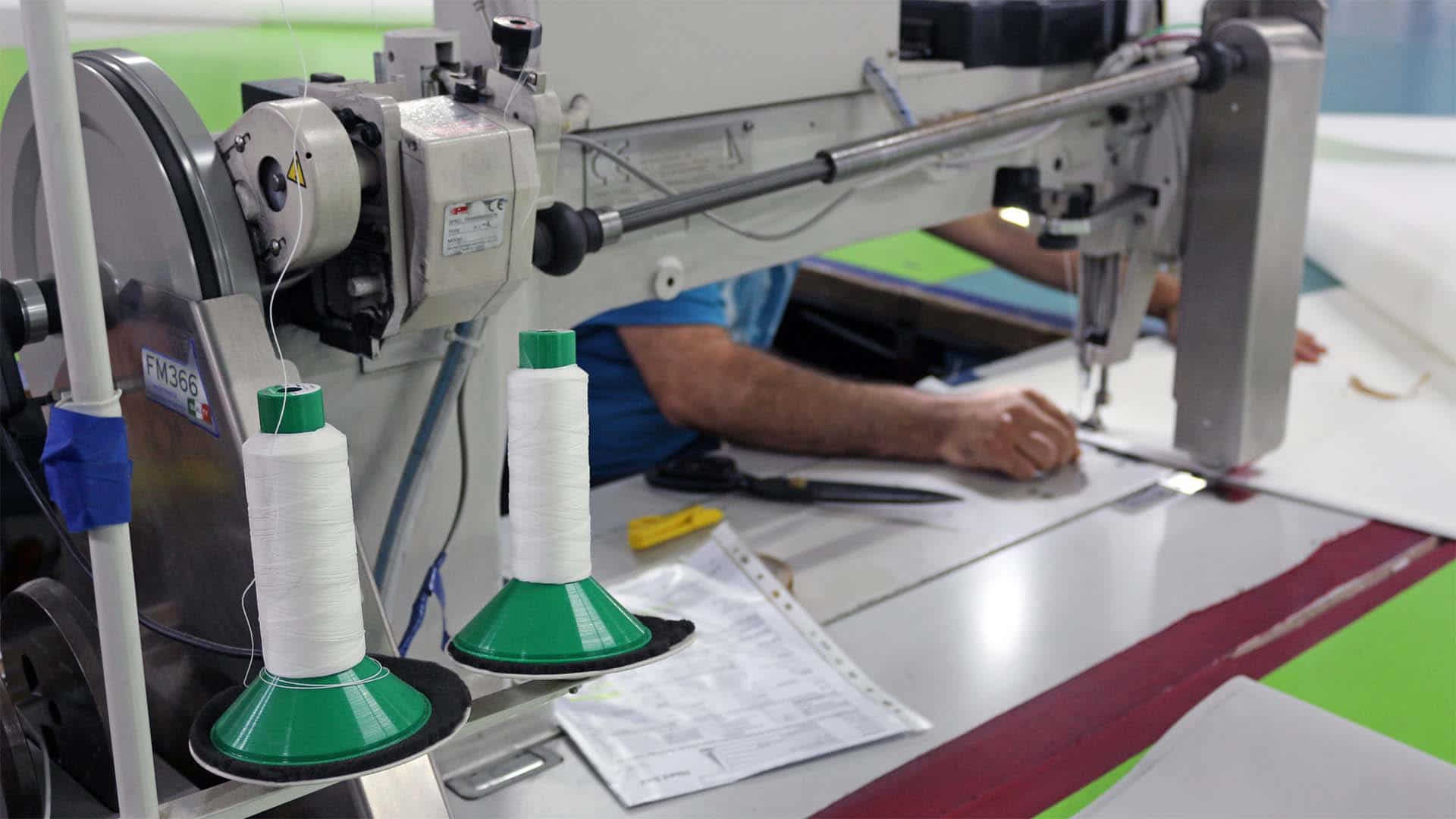 The main threat to sails is the sun's UV rays and stretching
Tahsin Öge, saying 'The sea is no joke, it does not accept mistakes', expressed that the trust in them is the only element they cannot afford to give up in sailing production. Underlining that for this reason, they pay attention to the necessary quality and safety criteria at all stages of production, Öge stated that sail fabric and sewing thread are the two basic materials. Öge continued his words as follows: "The biggest problem with sails is not the salty sea water as everyone thinks, but the sun. UV rays cause sails to deform very quickly. In addition, stretching, not tearing, causes the sail to die and become unusable. To meet these criteria and to produce durable sails, polyester fabric with a special coating is used. When this fabric is cut and sewn in the form of a sail, threads with the same properties are needed. Polyester-based threads resistant to UV rays from the sun should be used (in production). All standards in the fabric are also demanded in the sewing thread in order to avoid any risk caused by sewing. The threads we supply from Durak Tekstil completely meet these criteria."
Öge, explaining that Durak Tekstil has been working closely with them from the first day for the threads they requested, said that as of today, they are using Durabond P 20 – 30 F UV WR thread with high technical properties in sewing, and that they have also purchased Polysoft 30 UV and Vardola 1.2 mm W sewing threads. Öge disclosed: "Threads for sails need to be produced through special finishing processes and waxed to a certain extent. Because the sewing machines we use in sail production and its mechanical parts require the thread to have slippage. Otherwise, the thread burns and if you do not notice this at that stage, you may end up with an unsuccessful sewn product. A sail that tears or opens at the seam destroys the trust in you and as a result you lose customers. We have seen that the products we previously supplied from foreign thread manufacturers can now be produced domestically and we have full trust. For this reason, we started to use only Durak Tekstil threads in all of our production."
Öge explained that in order to prove the reliability of their products to their customers, they obtain the necessary certificates and documents from both the fabric manufacturer company and Durak Tekstil, from which they supply the threads, and that they can also present the international test results for these products when requested by their customers. Öge reiterated that they purchase polyester-based threads from Durak Tekstil and emphasized that these threads fully meet the durability and quality standards they demand.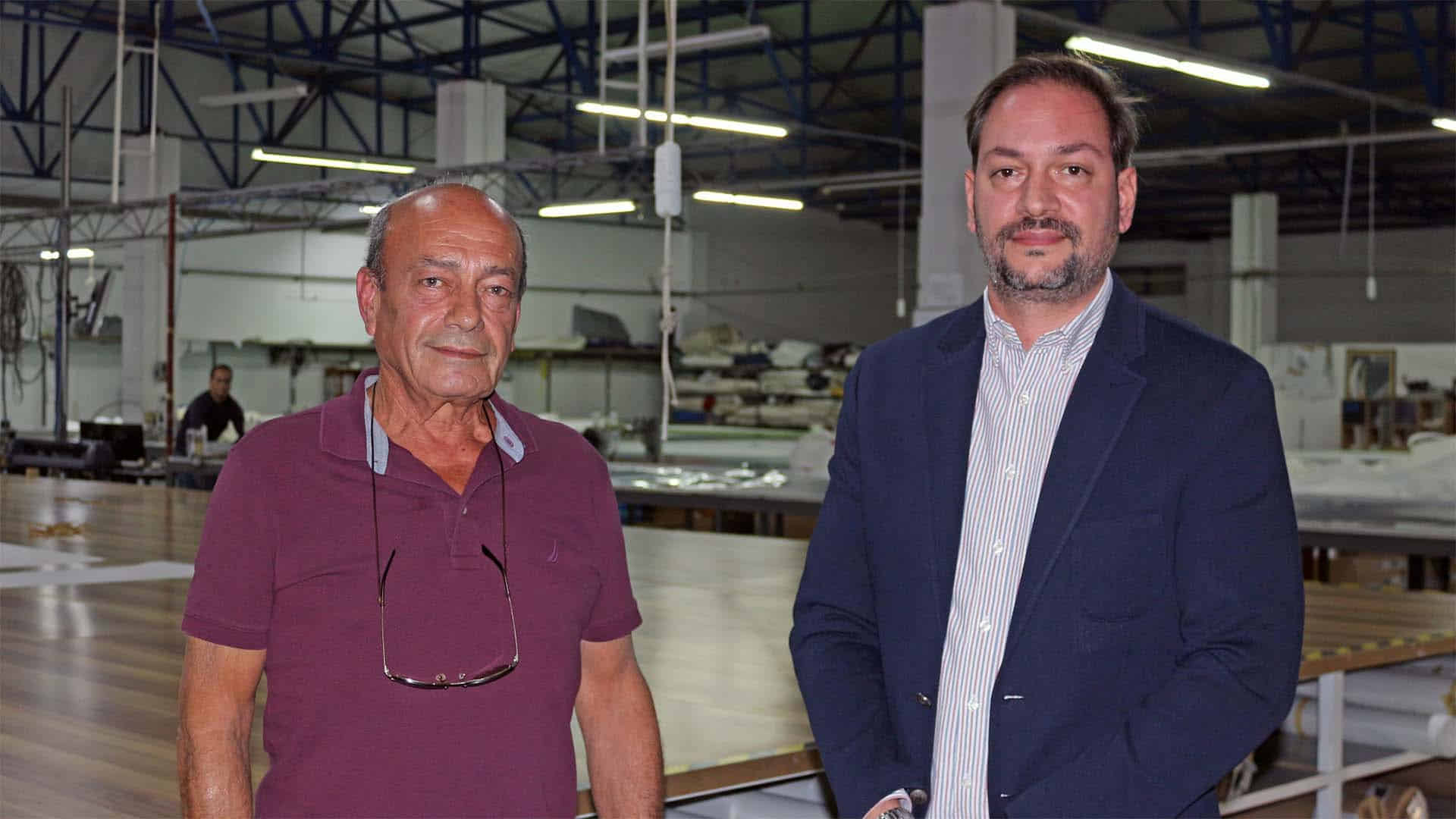 Durabond thread provides superior performance against UV destruction
Durabond P UV sewing thread, produced by Durak Tekstil from 100% continuous fiber polyester, shows a superior performance against the effects caused by UV rays such as decrease in thread strength, decrease in abrasion resistance and color fading. Durabond P UV, minimizing this effect called UV destruction, enables perfect sewing applications on difficult-to-process textile surfaces. In addition to UV resistance, Durabond users also benefit from friction and abrasion resistance, the ability to work at high speeds, water resistance at the correct stitch tension, maximum working performance and efficiency, easy needle penetration thanks to its special coating and comfortable operation on the sewing machine. Thanks to their technical superiority, these threads can be used with great confidence in the sailing and shipbuilding industry, as well as in outdoor textiles, tents and tarpaulins, automotive and furniture sewing.
Durabond P WR, Durabond's version with a specially formulated water-repellent coating, is resistant to water being carried through the needle hole in seams. This thread is especially preferred for protective clothing such as leather goods, protective footwear, hiking shoes, safety shoes, furniture, raincoats and jackets.
Durak Vardola, another sewing thread used by the company in sail production, is produced by knitting rather than twisting, unlike normal sewing threads. Therefore, Vardola, providing impressive looks, is generally used to create decorative effects.
Ogemar uses Durak Polysoft 30 UV embroidery thread for embroidery applications in sail production. This high performance thread has an improved resistance to chemical effects such as chlorine and outdoor weather conditions such as sunlight. Polysoft UV thread is especially suitable for outdoor applications such as tents, tarpaulins, awnings, sails, etc.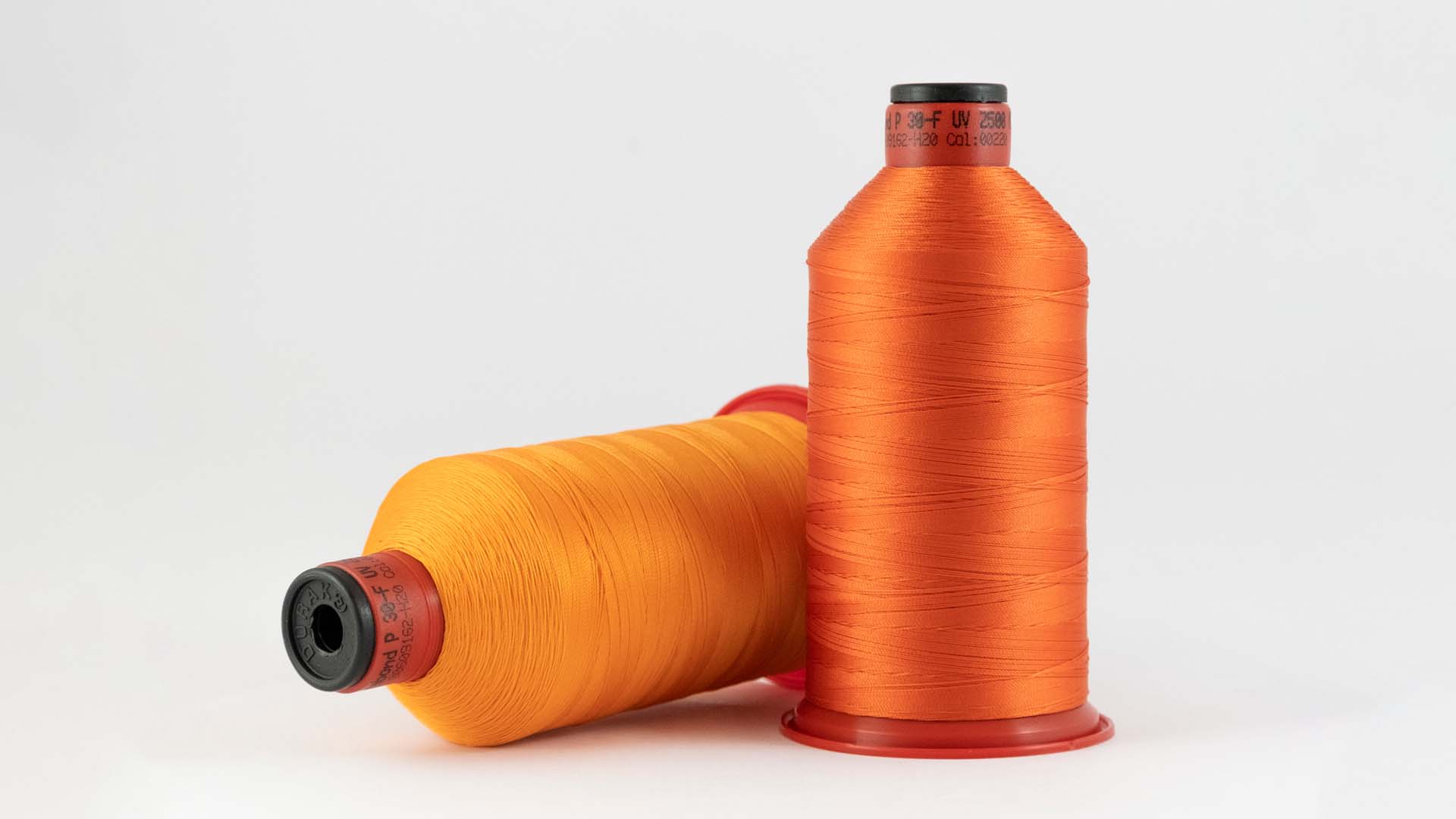 Common synergy with Durak Tekstil creates power
Tahsin Öge said that they are very pleased with their cooperation with Durak Tekstil and that the fact that both companies work with a focus on customer satisfaction creates a common synergy. Explaining that the company exhibited a very sensitive approach to their demands, Öge stated that they were also satisfied with the speed of the service. Öge disclosed that they expect a serious revival in the market in the coming period and that Durak Tekstil threads will continue to give them strength and confidence in this process.