SPGPrints, a digital and screen printing solutions specialist, continued its production and marketing processes in the Covid-19 pandemic without stopping. The company has applied the system of closing or short-time working at certain times, and has managed to provide uninterrupted service to its customers. SPGPrints Turkey General Manager Hakan Uzman assessed the pandemic period for Textilegence.
Hakan Uzman reminded that some brands have turned to Turkey with the closing of the textile giant China at the first quarter of 2020, covering the first period of the pandemic. Disclosing that as a result, a very strong first three months in all branches of the textile industry was experienced, Uzman continued saying;
"Later, the spread of the pandemic to other countries, including our country, and especially the fact that it affected Europe deeply, significantly reduced the textile consumption and related need. In this period, many businesses in our country were closed or worked with very little capacity and this was directly reflected in our trade volume. In this period when we started to heal the wounds of the pandemic, we anticipate that the opening and rising of the markets in our region will start from our country. We expect a strong recovery in the second half of 2020, even if it is very challenging".
Defining the market normal as 'End of 2019', Uzman said that with the closure of European and American markets starting from April, main brands that purchases from Turkey have cancelled their orders. In addition, Uzman noted that there was a serious decline with the direct effects of the pandemic on the Turkish economy. Uzman said that as of June, they observed positive developments towards increasing production.
Factories in the Netherlands never stopped production
Providing information about the effects of the outbreak on the production process of SPGPrints; Hakan Uzman explained that production in screen and digital ink production was not stopped in the Netherlands; which is one of SPGPrints' main production locations. "We continued to work in all production facilities  in Europe as well as  in the rest of the world, except for the mandatory closure declared by the laws," said Uzman, and underlining that the SPGPrints Turkey office was never closed, Uzman; "Currently, some of the colleagues at our office in Turkey continue to work from home. However, as I stated, we continue our shipments and services without interruption".
Mentioning that Turkey's largest export markets were Europe, Russia and America; Uzman said that they have observed the most serious withdrawal in the pandemic process in European and Russian markets. Uzman said; "In the European market, we see a trend of recovery as countries take steps to normalize one by one. We think that other markets will follow these markets according to the normalization in the countries. Of course, it is really hard to make a time prediction for full recovery".
Hakan Uzman said that the digital printing sector has given strong signals of recovery; with its fast shipping and the ability to serve smaller orders. Uzman, however, argued that many companies have applied a 'wait and see' strategy in their investment plan; with the second wave expectation in pandemics and concerns that recovery will be slow.
Uzman underlined that the pandemic once again demonstrates the importance of digital solutions. Saying that SPGPrints has the technology of solving problems with online remote access to digital printers and laser engraving equipment for many years; Uzman disclosed that further steps will be taken in this regard in the future.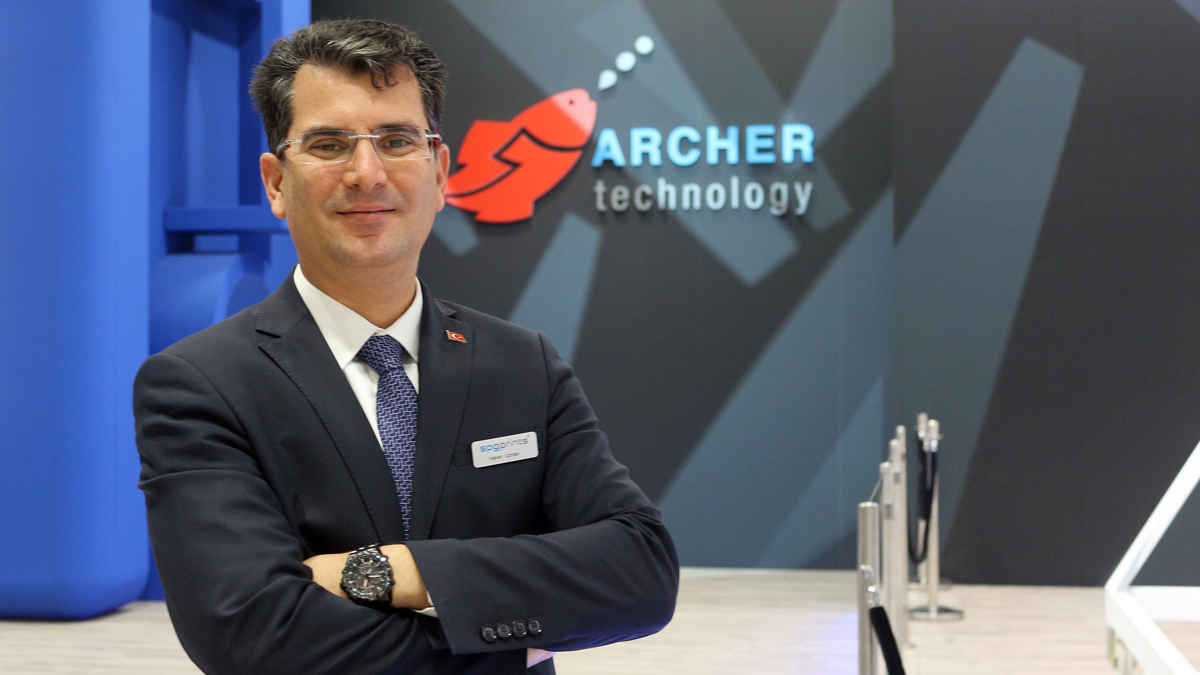 We continued to sell machinery during the pandemic process
Drawing attention to the importance of the fairs in terms of presenting innovations and communicating with the market; Hakan Uzman noted that the delayed ITM 2020 exhibition was a loss for them in this context. Uzman informed that they focused on customer visits and promotional activities during this period; and even sold new machines to existing customers.
"We are witnessing one of the biggest outbreaks in modern times at the moment," said Uzman; and continued saying that the Turkish textile industry's 'coping with crises' performance; which has proven itself over and over again, will ensure rapid recovery in this crisis as well. Uzman continued his words as follows; "In 2021, we think that it is very likely that a stronger; and competitive Turkish textile industry will be formed after this crisis. SPGPrints will continue to provide services to the industry as a 'trusted partner' as we have been since 1970s; with quality, fast and competitive service during these hard times".