SPGPrints, one of the leading machinery and technology manufacturers in digital textile printing, will continue to offer high-quality and competitive products to the market in the new year. Answering Textilegence's questions, SPGPrints Türkiye General Manager Hakan Uzman explained that they will present numerous innovations in conventional rotary screen printing and digital printing, both for machinery and consumables such as inks and screens, to the sector at ITMA 2023.
Uzman, stating that 2022 was a challenging year in terms of trade, said that the high cost of energy, especially triggered by the Russia-Ukraine war, and the shrinkage in demand, which can be defined as a 'crisis' all over the world, negatively affected all sector players. He disclosed: "When we look at the year-end results such as sales and turnover, as a company that offers complete printing solutions to the entire market, we cannot say that we had a bad year. We think that the biggest factor in this is that we offer the products the market needs in accordance with the competitive conditions and at the highest quality."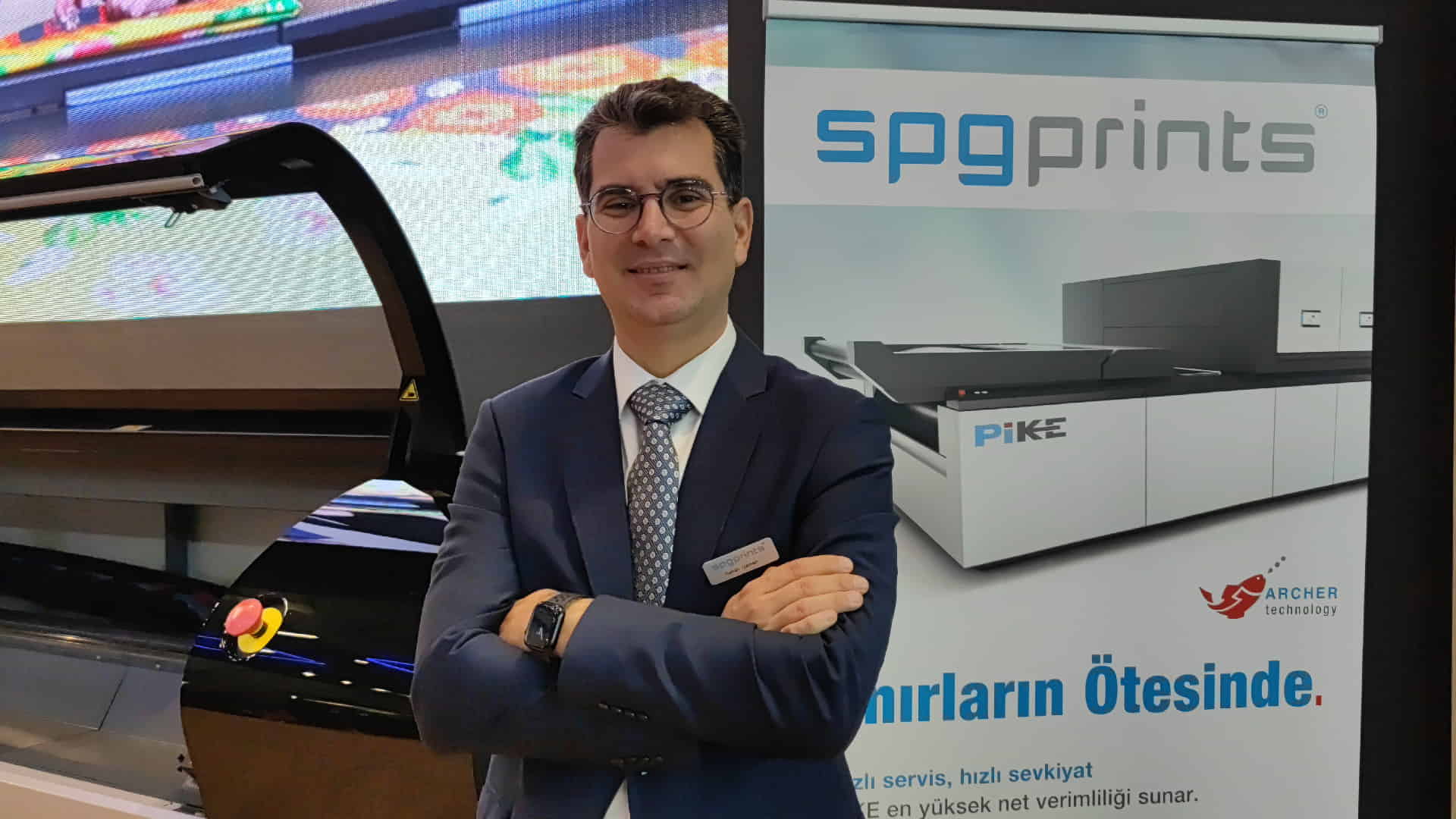 SPGPrints will launch pigment printing version of Jasmine soon
Hakan Uzman stated that 2022 was a year of preparation for a breakthrough, especially in digital printers in line with the demands from customers, and added that they have presented numerous new machines pre-launched and actively started to sell at ITM 2022 to the sector. Noting that they decided to replace all product names with names that come from nature in order to draw attention to the issue of 'environment and sustainability' within the framework of SPGPrints Global 2025 vision, Uzman continued his words as follows:
"In this context, we changed the name of the new version of Javelin, our digital printing machine with 1200 dpi resolution, to Magnolia. We sold our first machine with this name in 2022 and we will install it at Güldoğan Mensucat in Bursa in January. We have launched the reactive and acid printing versions of our Jasmine machine with Kyocera printhead with 600 dpi print quality. The pigment printing version of this machine will also be on the market very soon. In industrial sublimation paper printing, a new segment for us, we launched our Rose machine with Epson 3200S printheads, which has the highest performance in this field in the market. Finally, we introduced our entry-level Violet Digital printer with Konica Minolta 1024i heads to the market with reactive acid and pigment printing options."
Adding that they supply inks with N-Rich technology, which reduces the environmental burden, to customers who want the highest quality and efficiency, he said that as SPGPrints, they will continue to serve with a wide variety and strong product range that the market needs in digital printers in 2023.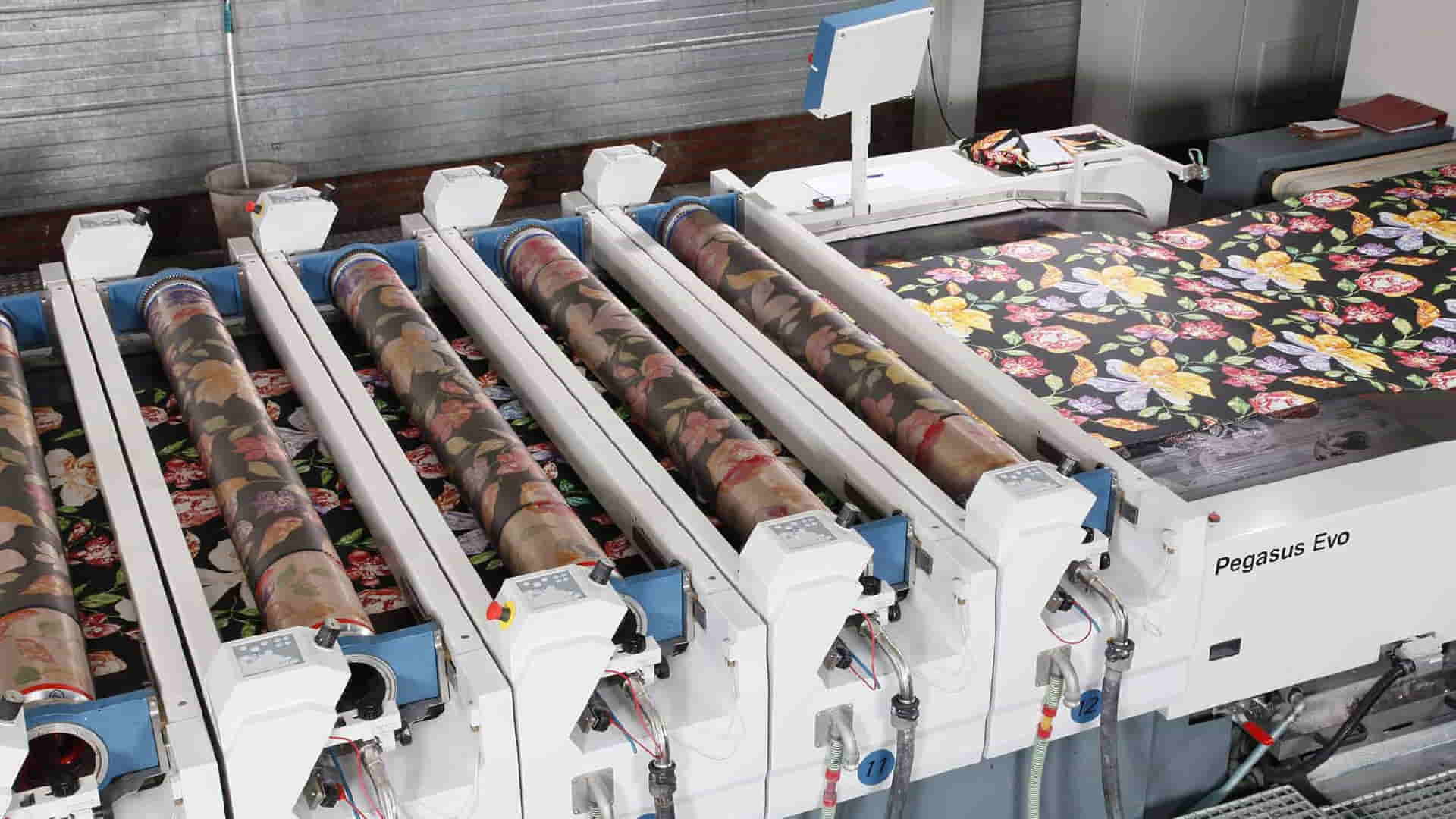 "Quality and diversification are essential for competition"
Hakan Uzman stated that cost and quality stand out in printing investments in the Turkish market and disclosed: "As you know, Türkiye is one of the biggest textile suppliers of Europe with its logistic proximity. Unfortunately, we do not have the opportunity to compete with the countries in the Far East only with affordable prices. For this reason, we think that quality and diversity are essential. As Türkiye, we need to completely take the place of Italy, one of the traditional production countries in Europe. The digital transformation in the sector accelerates this considerably. Pigment digital printing, which stands out especially in terms of sustainability, seems likely to continue to rise as a trend in the coming years."
Uzman noted that in 2022, there was a very serious decline in demand in the field of digital printing as in other segments, and pointed out that many investments that took place in this period were investments planned in previous years. Explaining that they expect a return to normal demand especially after the first half of 2023, he disclosed: "We foresee a significant expansion in the market as a result of the increase in demand and the re-realisation of a number of suspended investments. In the coming period, machines that offer production costs in the middle/upper segment and are more suitable for the conditions of the sector in terms of flexibility will be preferred instead of machines that produce on a very large scale. Therefore, as SPGPrints, we shape our product range in this way and offer the machines that the market needs." Uzman added that when the samples produced in digital printers are desired to be produced in high quantities, they also have different systems to realise this in the fastest and most economical way with rotary printing. He stated that they offer their customers the opportunity to benefit from the advantages of digital and rotary printing together by providing special requirements such as screens suitable for the pattern, software and production calibration. Hakan Uzman concluded his words as follows:
"While the sector is going through a very difficult period, as a person who has been working in this sector for many years, I sincerely believe that the Turkish textile industry will be able to cope with all the difficulties and will continue on its way by strengthening its position as one of the leading countries in the world in the coming years. In this sense, as a company, we will continue to offer the technologies that the sector needs. I hope that in 2023, we will leave behind issues such as demand shrinkage and excessively high energy prices, and in this very important year, when we will celebrate the 100th anniversary of our Republic, we will have a very good year that will be remembered as the year of Türkiye in the world. We, as SPGPrints Türkiye team, fully believe in this."