The spray-on fabric, which has recently come to the fore with the performance of the famous model Bella Hadid at the Coperni SS23 fashion show at Paris Fashion Week, creates fascinating scenes as the substances sprayed from a spray can instantly turn into a dress. The details of this technology, which makes the dreams of fashion come true, and the new possibilities it brings are as interesting as the clothes that have been created.
The first seeds of spray-on fabric technology were laid when Dr Manel Torres, founder and Managing Director of Fabrican Ltd, which opened in 2003, began exploring new ways to speed up the slow and laborious process of producing garments for the fashion industry. Torres, imagining a material that magically fits the body like a second skin but looks like a garment, as a result of years of research and experimentation, develops a sprayable fabric from an aerosol can, thus the Fabrican is born.
Fabrican Spray-on fabric © begins its journey in laboratories at Imperial College London and then continues at the London Center for Bioscience Innovation. It starts as a liquid suspension sprayed with a spray gun or an aerosol can. The fabric is formed by the cross-linking of fibres, which adhere to each other and to the surface sprayed to create an instant non-woven fabric. It uses different types of fibres, from natural to synthetic, including keratin fibres such as wool and mohair, cotton, nylon, cellulose, and carbon nanofibers.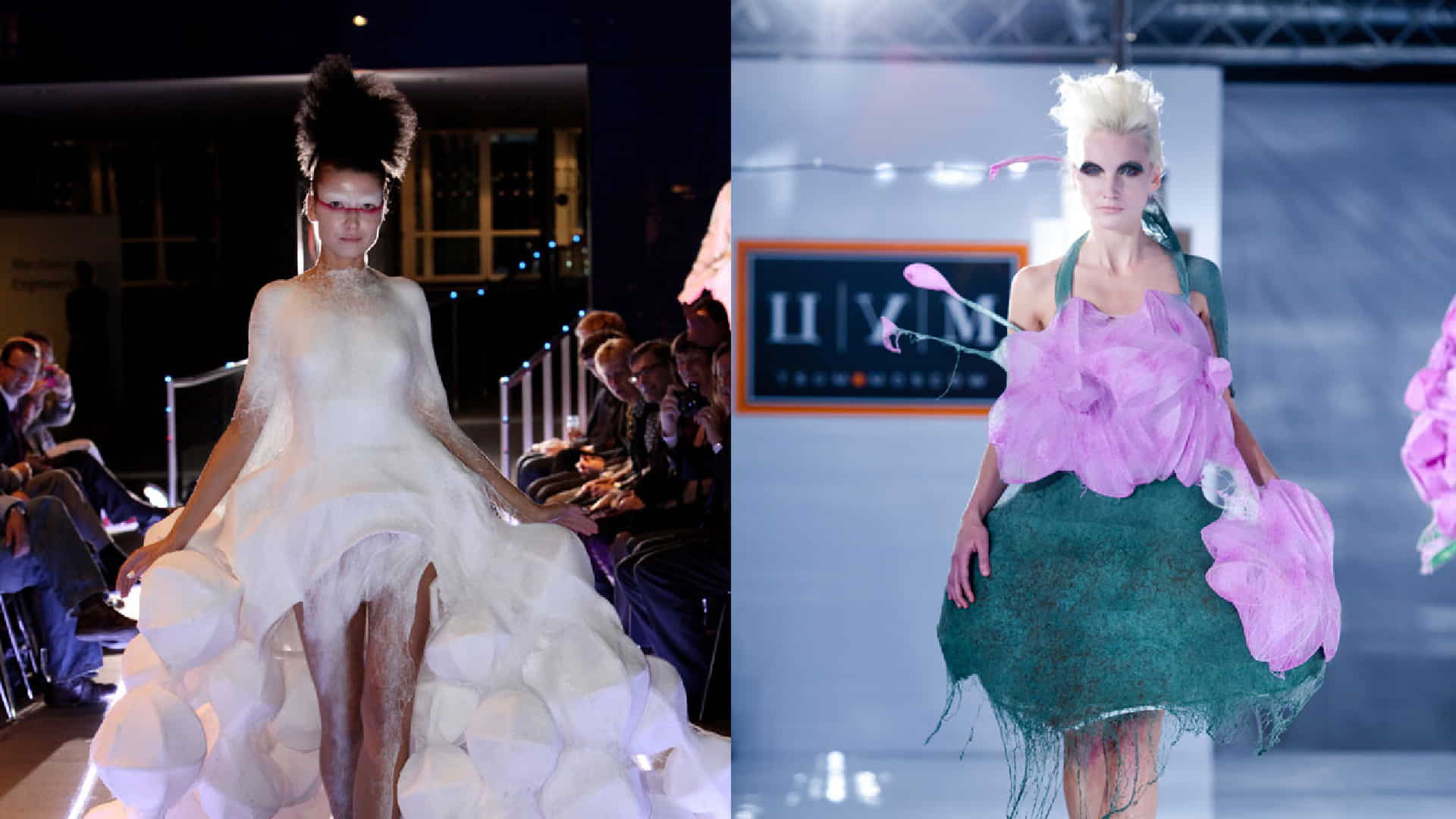 Instant customized products with spray-on fabric
The versatility of the sprayable fabric coating that fits seamlessly into any shape removes technical and economic barriers to offering customized products to consumers. Fabrican's spray technology allows manufacturers to easily change the physical properties of their products, such as shape, size, texture, colour and even odour, to suit each customer's specifications, without the need for re-tooling or stocking different material grades. For product and apparel designers, the fabric, which eliminates the constraints of the need to cut, sew and fit traditional materials to size, can also adjust the chemical composition to achieve new textures and material properties.
Fabrican, the product of interdisciplinary research that connects engineering, materials science and design, can be used in numerous different fields, from medicine and hygiene to automotive and sports, as well as fashion. Offering a revolutionary rapid production method for face masks and protective clothing combined with robotic spray technology, spray-on fabric also facilitates low-capital, local production in many parts of the world and the manufacture of variable sizes and shapes without the need for expensive or complex retooling.