Trade Minister Mehmet Muş, attending the 'New Generation Export Supports and Prefinancing Model Launch and Pre-financing Model Protocol Signing Ceremony', said that they will implement the model with the signing of the protocol as a result of the long consultations and studies carried out by the Ministry, Türk Eximbank and İhracatı Geliştirme A.Ş. (İGE AŞ). The model developed for pre-financing and collateral with the participation of Türk Eximbank and İGE AŞ under the coordination of the Ministry of Trade aims to eliminate the financial burden of exporters.
Export supports will be concluded in a shorter time with the pre-financing model
Minister Mehmet Muş reminded that in order to benefit from the export supports, the companies make expenditures by carrying out their activities and apply to the examining institution with the necessary documents and explained that the support payments are made as a result of the examination and accrual of this application. Muş stated that, on the other hand, when the application, inspection and accrual processes are included, a period of time passes between the activity and the payment, and pointed out that this situation creates a financial burden on exporters. Muş continued his words as follows:
"Based on our 'Decision on Export Supports' in order to eliminate this burden and increase the credit capability of our exporters, we developed a model for pre-financing and collateral with the participation of Türk Eximbank and İGE AŞ under the coordination of our ministry. Projects and programs we provide to our exporters of goods and services, in the model we have designed, including Market Entry Project Preparation Support, Global Supply Chain Competency Project Support, Design and Product Development Support, Brand and TURQUALITY Support Programs, supports for export and e-export consortium status companies. and we provide pre-financing opportunities for our status-based supports. Our exporters, whose support application is approved by our Ministry, will apply for a loan to Turk Eximbank and will be evaluated primarily within the framework of the pre-financing protocol."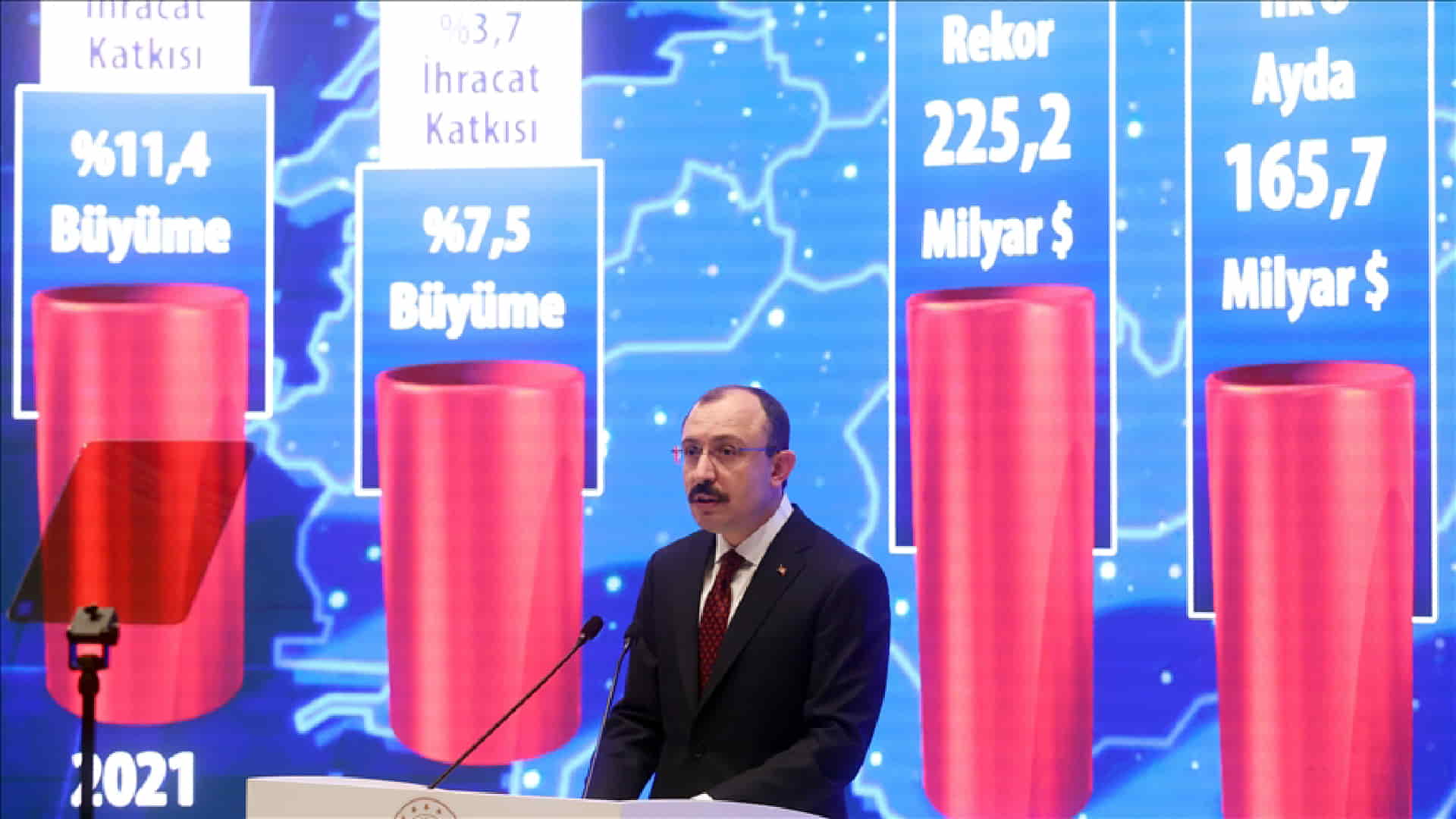 Priority collateral support from İGE AŞ to exporters whose pre-financing loans have been approved by Türk Eximbank
Reminding that İGE AŞ was launched on March 1, 2022, Minister Mehmet Muş relayed that the capital structure of the company was strengthened with the partnership of 20 banks in August. Muş explained that the signing process of the banks' guarantee protocols has started and that they expect them to be included in the guarantee system as soon as possible. Muş pointed out that İGE AŞ's access to finance has become easier for all exporters, especially SMEs, who have credibility but have collateral problems and disclosed:
"By finding a solution to the surety problem, we accelerated our companies' credit access processes. İGE AŞ, which has given our exporters a breath of fresh air in financing and will strengthen this position day by day, by providing guarantees to 2 thousand 148 companies for loans over 6 billion liras, is also an important pillar in our pre-financing model. As a matter of fact, İGE AŞ, an important stakeholder with its strong capital structure, will primarily provide collateral support to our exporters whose pre-financing loans have been approved by Türk Eximbank within the scope of the protocol. The support of our exporters, whose loan and support applications were approved by our Ministry before, will be paid quickly and our exporters will be able to use these progress payments directly in the repayment of the loans extended by Türk Eximbank."
Muş, stating that the 'Pre-financing Model for Export Supports' is a brand new model that exporters have been demanding for a long time, noted that they will increase the effectiveness of their support with this model and that they will offer the resources allocated from the budget for supports to the service of exporters with a multiplier effect by matching them with financing.