In Şanlıurfa, one of the important agricultural cities of Türkiye, 2 genotypes were found to be compatible with the region for coloured cotton production. Within the scope of the 'Project for Determining the Performance of Natural Coloured Cottons in Harran Plain Conditions' initiated 3 years ago under the leadership of Harran University (HRU) Faculty of Agriculture Department of Field Crops Lecturer Assoc. Dr Hasan Haliloğlu; Colored and white cotton seeds supplied from Türkiye and abroad were planted in the trial area at HRU Osmanbey Campus. In the study in which 14 coloured genotypes and 2 white cotton varieties were cultivated, brown and light green cotton of different shades were grown. As a result, it was determined that 2 genotypes are compatible with the region. Work has been initiated to expand the cultivation of naturally coloured cotton, which is expected to reduce the cost of fabric production by approximately 50 percent, and to use them in the industry.
Enough seeds to be planted in 200 decares of land will be obtained from the coloured cotton harvest
Assoc. Dr Hasan Haliloğlu, in his statement to AA, said that efforts are underway for producers to grow naturally coloured cotton in the region and relayed that one of the 2 genotypes they identified is the Nazilli DT-15 variety, which was registered by the Nazilli Cotton Research Institute in Türkiye. Haliloğlu stated that this variety really adapts to the region very well: "The other one is a brown-toned genotype. It also gave good results by adapting extremely well to our region. In the next stage, we plan to improve and disseminate these seeds."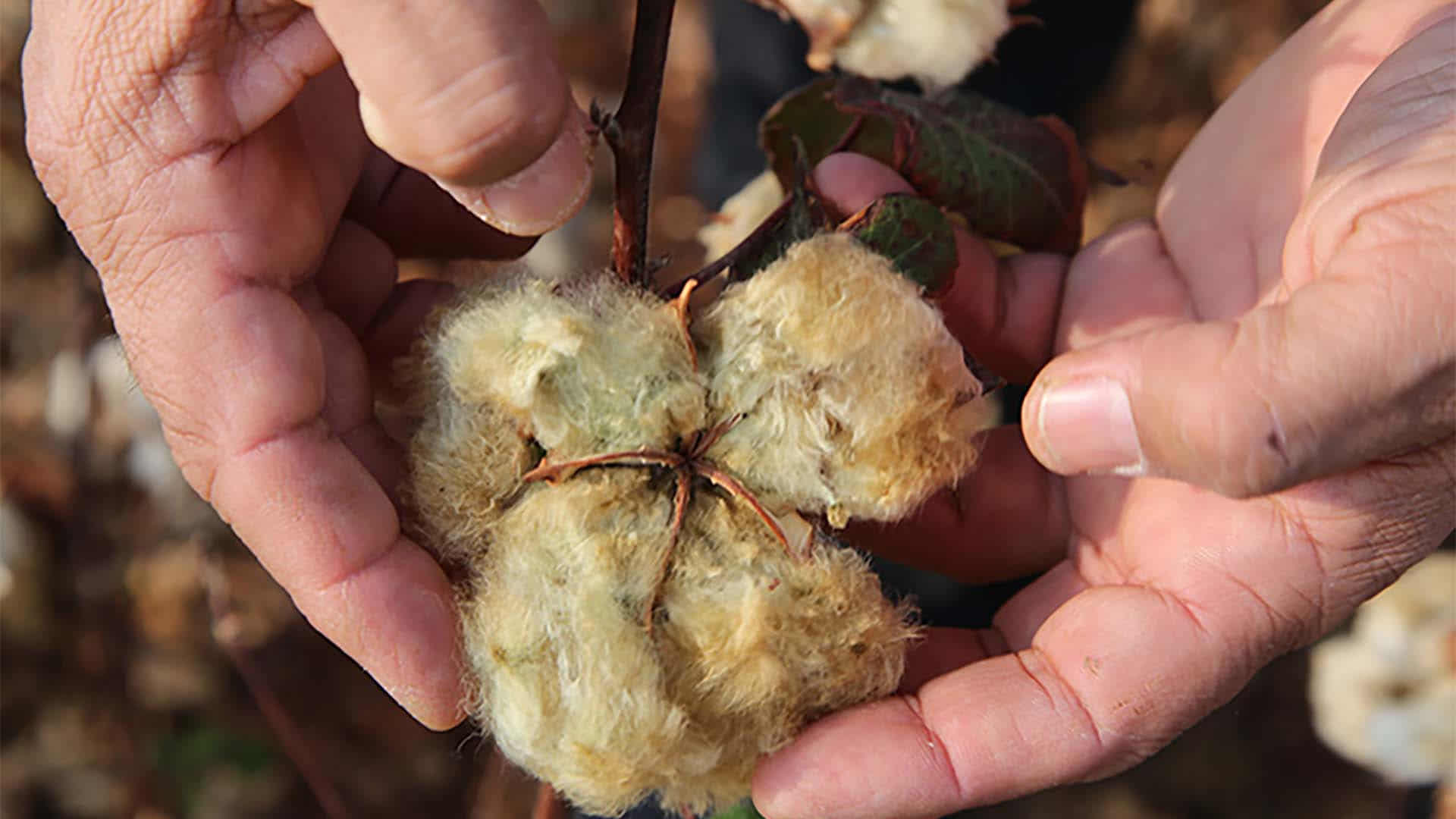 Underlining that coloured cotton is a very important industrial product since the dyeing process in textiles is quite expensive and pollutes the environment, Haliloğlu continued his words as follows: "If we can spread this coloured cotton a little bit, we will get rid of the dye cost and reduce the fabric production cost by about 50 percent. Our biggest problem was that we did not have enough seeds. We believe that we will have enough seeds with the harvest. We will improve and multiply our seeds. We will be able to give a certain amount of seeds to our desired producers or companies." He stated that they will have enough seeds to be planted in an area of 200 decares with the completion of the harvest of the product they planted this year.
Important textile companies in Türkiye demanded seeds
Assoc. Dr Hasan Haliloğlu disclosed that important textile companies in Türkiye want seeds from them and that they provided the necessary support. Noting that some producers also made demands, he concluded his words as follows: "One of the biggest problems in coloured cotton is the long plant height. We did our work accordingly. Here, we conducted a master's thesis to determine the most appropriate dose and time by applying the plant growth regulator, which is used to keep the plant height at a certain level, at different doses and periods. We are investigating how to obtain yarn and then fabric from this cotton. In this way, we hope that it will find a suitable place in the market."