Yünsa, one of the five largest top segment woollen fabric producers in the world, has taken an important step towards Industry 4.0 by completely renovating its dyeing facility with an investment of 2.8 million euros. The company, which has an annual fabric weaving capacity of 10 million metres and an annual yarn production capacity of 4,500 tonnes in its production facilities of 200 thousand square metres in total, opened its dyeing facility in Çerkezköy on May 8, which was completely renovated with an investment of 2.8 million Euros. Focusing on saving in water and energy consumption while increasing production quality with its investments, Yünsa has become an eco-friendly facility with less chemical usage with its renewed dyeing plant.
The dyehouse investment made by the company, which serves more than 400 fashion and ready-to-wear companies in more than 50 countries and has Europe's largest integrated woollen woven fabric production facility under a single roof, constitutes an important step in its sustainability approach. In the renewed facility, automation and the increased process capability of the new machines have maximised both quality and occupational health and safety.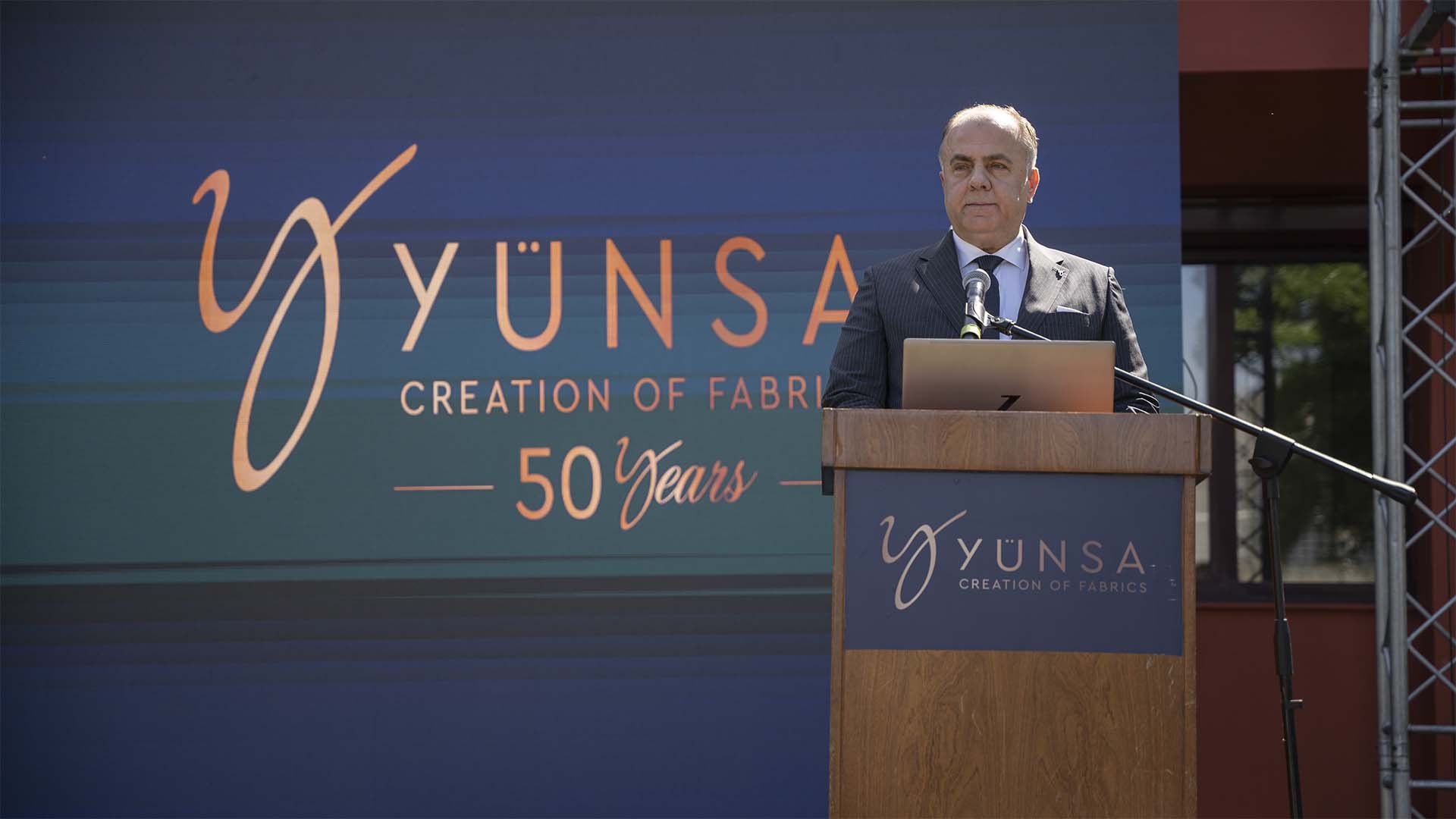 With the renewal of the dyeing plant in Yünsa's production facility established in 1973 in Çerkezköy, the number of machines will be reduced by 55%, while production will continue at the same capacity. With this investment, the company has strengthened its sustainability as well as its colour reproducibility by increasing machine efficiency (OEE) in wool dyeing processes.
Yünsa General Manager Mustafa Sürmegöz said that they increased their globally recognised quality with the dyehouse investment. Expressing that this investment is also an important step for a green environment, Sürmegöz continued as follows:
"The quality of Yünsa products is our most important strength to realise our goal of becoming the largest in Europe in 2025 and the largest in the world in 2030. With the investment we have made in our dyehouse, we have become stronger on the way to reach this goal by increasing our quality. We have also strongly supported our sustainability strategy by taking an important step for a green environment while reducing our costs with our new investment. Our aim is to leave a greener world to future generations by carrying out more sustainable activities day by day while producing."