One of the world's leading denim ingredient brands, ISKO introduced ISKO Selvedge, the 21st century reinterpretation of one of the most successful denim fabrics ever made. Inspired by the history and reverence of the original Selvedge denim, ISKO used its high performance patented technologies to develop a new Selvedge range. ISKO Selvedge, with a wide selection of weights, stretch options and finishes, adds flexibility, softness and comfort to a fabric more commonly known for its raw and rigid qualities.
ISKO, Sanko group's textile division Sanko Tekstil brand, developed a new range of this iconic fabric. The range includes 19 fabric varieties, with weights spanning from 7.75 to 14.5 oz and elasticity options between 13% and 52% for outstanding recovery and holding power.
Authentic or comfortable options
Looking ahead with its innovative technology use and focus on sustainability, ISKO offers a wide variety of fabric options that will appeal to traditional, heritage denim lovers, as well as a new generation of denim fans with the ISKO Selvedge series. The authentic rigid selection comprises ten different fabric options that maintain the raw and rigid heritage of Selvedge denim. As a contemporary interpretation of Selvedge denim, the comfort stretch fabrics offers a soft hand feel and stretch level ranging from 13%  to 29% across six different fabrics. The high stretch option is offered in three super soft fabrics ranging from 40% to 52% elasticity and this gives the traditional Selvedge considerable comfort and wearability.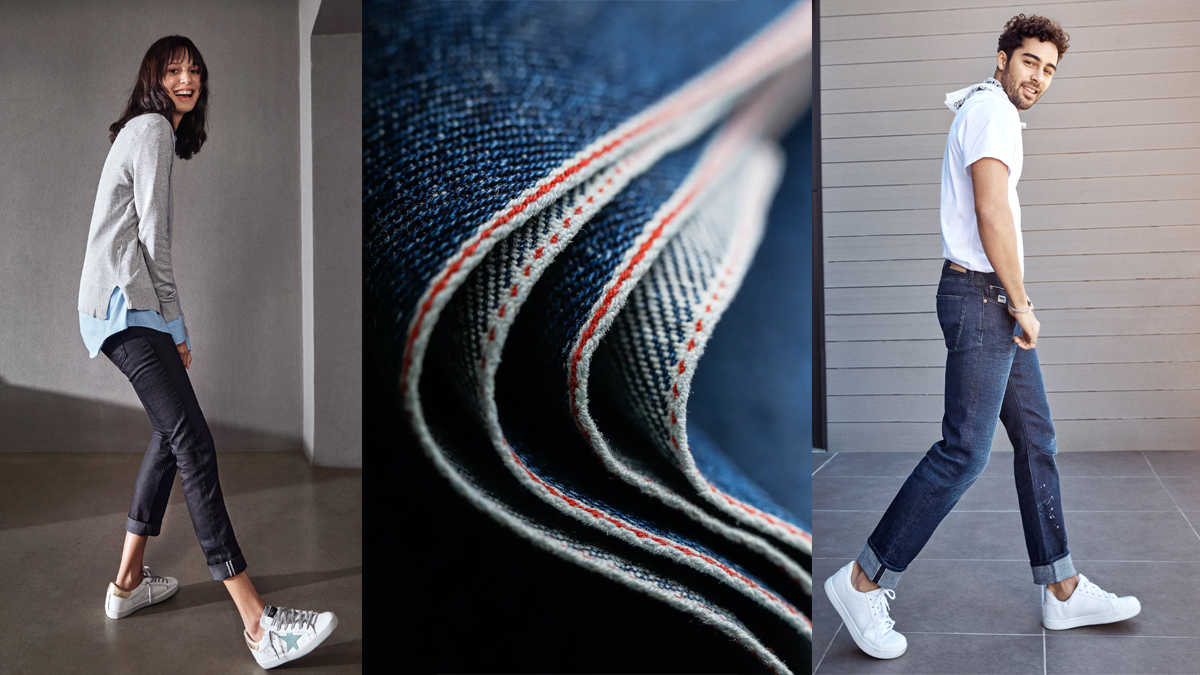 Further offerings in the ISKO Selvedge range are available through the variety of washes; Italian Fashion and Japanese Vintage. While the first is a fashion translation of the authentic look of Selvedge, with a strong focus on style, wash and attention to detail; the second embodies the most iconic Japanese vintage washes to deliver an accelerated worn look.
ISKO Selvedge developed by environmental certified R-TWO technology
This variegated array relies on R-TWO technology. Certified to Textile Exchange environmental credentials, this platform minimises environmental impact, delivers astounding quality to each solution included in the ISKO Selvedge family and ensures full traceability as well.