India-based integrated polyester manufacturer Reliance Industries Ltd (RIL) has produced a smarter alternative to cotton with the R|Elan™ Cotluk fabric it has developed as a result of extensive R&D studies. Cotton is used as a key raw material for the textile industry, although it brings with it some major challenges such as low productivity and volatile price fluctuations. While the impact of wide price fluctuations has a negative impact on both the textile value chain and the end consumers, consumers today are looking for garments that offer value and provide them to achieve their style goals at an economical price. Considering the volatility in access to cotton, R|Elan™ Cotluk, offering a superior alternative with cotton-like attributes, fills an important gap in the industry.
R|Elan™ Cotluk is now available in staple fibre and filament yarn form, exhibiting a cotton-like look and feel along as well as an ever-lasting matte appearance. The fabric, offering a cotton-like look and feel, becomes an apt alternative as it is a perfect material for making high-quality knits and woven apparel across categories like casual knits, denims and formal wear. R|Elan™ Cotluk also has features like high strength, durability and easy care.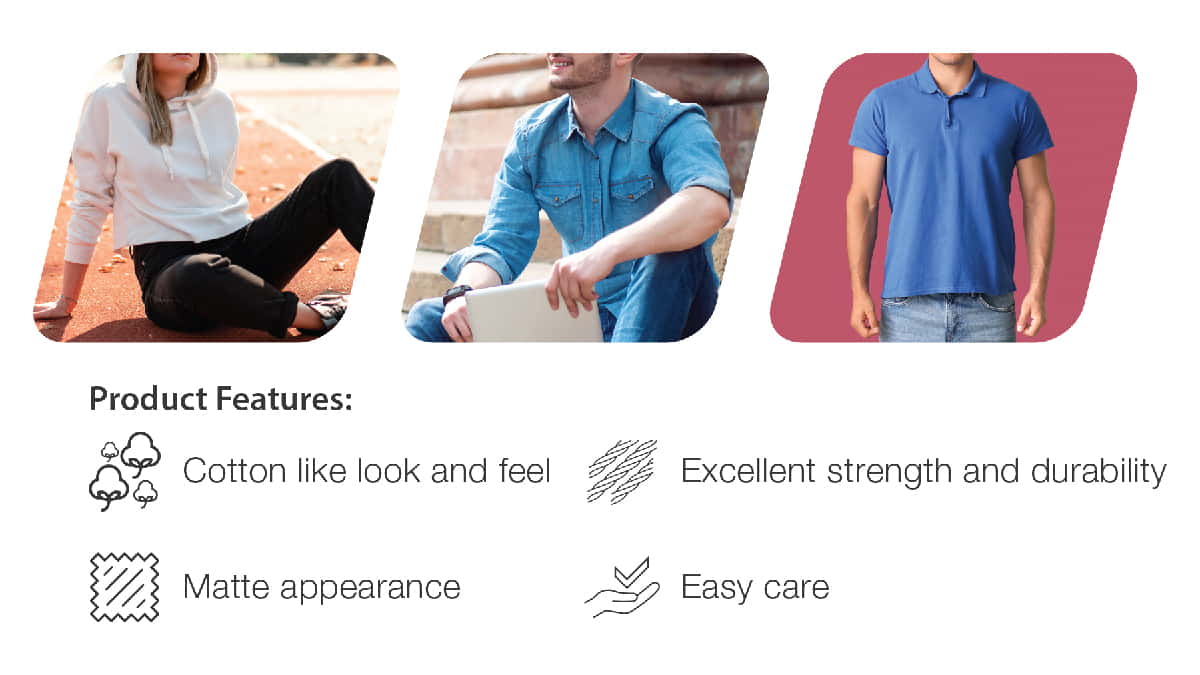 RIL responds to consumers' sustainable demands
RIL, keeping in mind the ever-increasing consumer demand for sustainable products, also produces R|Elan™ Cotluk from the recycling of 100% post-consumer used PET bottles as R|Elan™ GreenGold Cotluk. Cotluk is also available in the home textile category under the Recron® Cotluk brand, which can be used across various applications such as bedsheets, cushion covers, curtains and towels.
R|Elan™ fabric portfolio, which consistently offers smart fabric solutions using extensive technical know-how and the latest technology, consists of products grouped under different categories. Among these are; GreenGold (recycled from 100% post-consumer used PET bottles), EcoGold (advanced sustainable technology that reduces the persistence of textile waste in the environment) under the 'Sustainability' section; Kooltex (rapid moisture management functionality that keeps the garment cool and dry), AirTherm (thermal insulation functionality enables the garment to keep the wearer warm and comfortable) and AllClima (inherent dual functionality enables all year comfort) under the 'Hi-Performance' section; FeelFresh (antimicrobial fabric that reduces bacterial growth and inhibits bad odour) under 'Wellness' section.