Turkey's sole acrylic fiber manufacturer, Aksa Akrilik and major textile manufacturer Bossa produced a new generation of denim fabric through cooperation. This new generation of denim fabric, which uses Acare fibers of the Acryluna product of Aksa Akrilik, is known to have antibacterial, soft, flexible and warm-cool properties.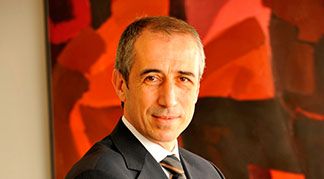 Aksa Akrilik General Manager Cengiz Taş says that mainly cotton, polyester and viscose blends are used in the industry; "We expect this new product to bring a new breath to the denim industry". Stating that they offer solutions in several areas ranging from clothing to home textiles, outdoor use and industrial usage areas as Aksa Akrilik, Taş indicated that studies on new uses of acrylic fiber are still going on.
Advantages of acrylic fiber transferred to denim fabric through Aksa Akrilik and Bossa cooperation 
Indicating that global denim market is about 150 billion dollars in size, Cengiz Taş argued that the new fabric developed by the Turkish engineers will make a mark in the industry. Underlining the production of acrylic fiber denim fabrics for the first time in the industry with the cooperation of two companies, Taş; "While denim fabrics normally use a blend of cotton, polyester and viscose, we first developed a denim fabric with Aksa Akrilik's Acare Fiber brand. A raw material that has not been used before in the denim industry thus has been used".
Cengiz Taş has listed the following important value added characteristics of this fabric; which has been successfully realized in the sample production stage; in addition to its being antibacterial and minimise odour; "This fabric has soft, flexible, warm-cool properties. It also has the potential to open up new alleys, especially to designers; since it is a fabric that isn't pilling in any way".
New product will strengthen the Turkish denim industry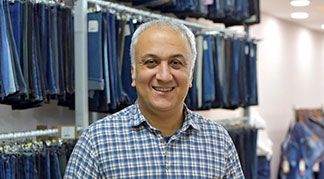 Bossa General Manager Onur Duru said in his statement that R&D centers produce about 50 different products each month and 80% of their production is exported. Duru stated that they are a company that closely follows technology, fashion and trends in the world; "In cooperation with Aksa in this context; we did something not done in the denim sector before and used acrylic fiber in denim fabric".
Duru indicated that a new denim fabric with superior properties in terms of hygiene, softness and elasticity was obtained; and announced that the first samples have been successfully produced and mass production will start soon. Duru; "This is a brand new fabric that we believe will meet changing customer expectations. We aim to export the fabric to the USA and Far East countries, especially the European countries. Our new generation fabric will make a big difference in denim industry. I believe that will contribute to the power of the denim industry in Turkey".