Aksa Akrilik has launched its antibacterial product Everfresh, which has been developed over 3.5 years through R&D. In addition to the mask, which has become mandatory especially due to the coronavirus pandemic, Everfresh is ideal for use in a wide range of products from denim to active wear, from underwear to socks, from hand knitting yarn to home textiles. Everfresh contains zinc pyrithione, and prevents the formation of bacterial odour and ensures that the products always feel clean and fresh. One of the most important reasons for customers to choose Everfresh will be to prevent fungus and mould growth.
Giving a special statement to Textilegence, Aksa Akrilik General Manager Cengiz Taş said that they have been working for a long time to develop Everfresh. Stating that they have done extensive research on different substances with antibacterial properties and their application methods, Taş continued his words as follows; "Our research and decision-making processes took about 1 year. After the research, we decided to place zinc pyrithione in our fibre by evaluating both the effects on human health and environmental effects. We can say that the rest of the period passed with measures such as application, efficiency measurement, efficiency in mixtures and process adaptations".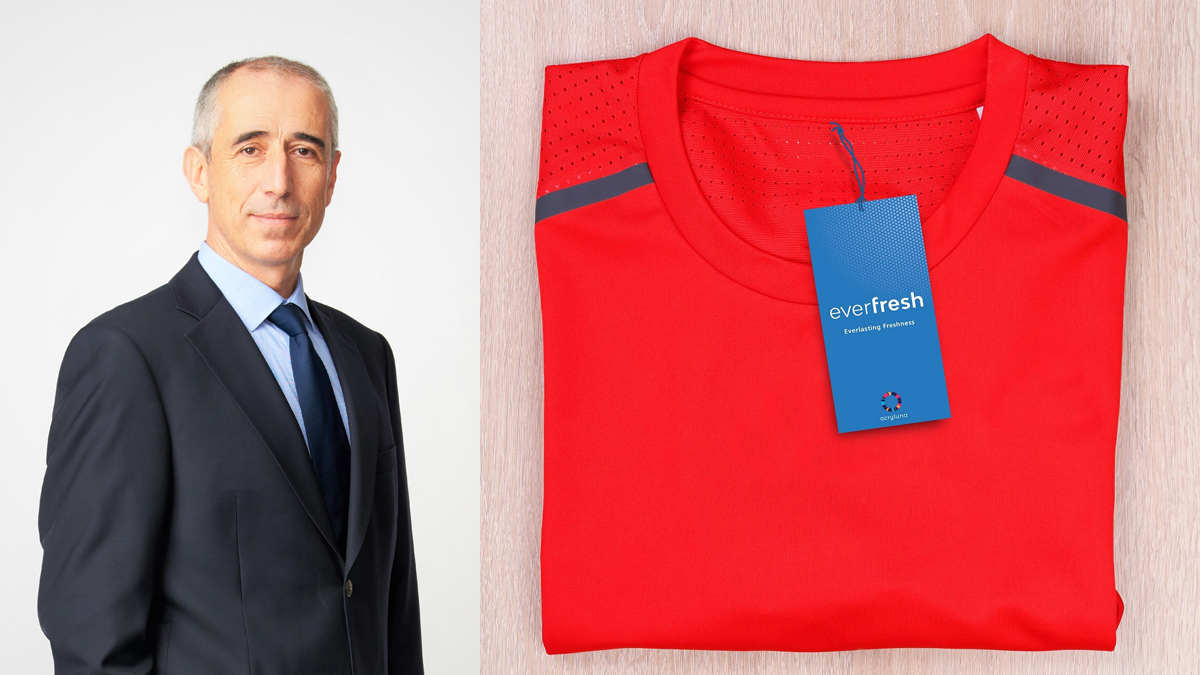 Antibacterial properties accompanying zinc provide advantage
Cengiz Taş noted that in addition to the R&D team of 14 people, the project team also worked hard on the development and implementation of Everfresh and carried out an interdisciplinary work. Providing information about the technical features of Everfresh; Taş disclosed that the products gained antibacterial properties thanks to the zinc pyrithione. Relaying that this feature reduces the growth of bacteria as well as mould and fungi; Taş also said that the products can be used longer without washing.
Stating that silver is used for antibacterial effect in similar products; Taş described that silver is a problematic material for both human health and the environment and that it creates high costs. Underlining that Everfresh was developed as an environmentally friendly product, Taş explained it as follows; "This product is based on zinc, which is the most present metal after iron in the human body. Generally, due to the materials applied to textiles during the finishing phase for antibacterial effects; it is possible for the active ingredient to pass to the seas with washing water over time and to the skin during use.
On the other hand, the zinc pyrithione in our product is added to the fibre during production; so this is not a finishing process. Since it is contained in the fibre, the product preserves its antibacterial feature of the first day throughout its life cycle; in other words, it offers endless washing resistance. It has been proven by tests that Everfresh does not release heavy metals and does not harm the skin. Our product has successfully passed the relevant heavy metal release and skin extraction tests".
Everfresh more comfortable
Taş said; "We all know that two-thirds of the environmental impact of textile products occurs during the use of the product such as washing, drying and so on. In addition, the disposal of products that have completed their use causes great harm to nature. At this point, we have reduced the need for washing; by ensuring that our product prevents the formation of bad odours and ensured a longer service life. On the other hand, it meets all expectations; with its fast drying, water vapour permeability, air permeability, thermal insulation, soft, light and comfortable structure".
Stating that the issue of public health became more prominent due to the pandemic; Taş noted that as Aksa Akrilik, they were proud to respond to this need with Everfresh. Saying that the masks used for protection started to become moist and produce bacteria after a while, Taş said; "Everfresh makes your mask use safer and more comfortable with its moisture management feature and its active ingredient trapped in the fibre".
Everfresh confirms its success in the market in 3 months
Reminding that Everfresh was introduced to the market 3 months ago; Aksa Akrilik General Manager Cengiz Taş stated that they received very positive responses and returns in this short time. Noting that Everfresh, which offers antibacterial properties and comfort together, has created its own category in the market; Taş disclosed that the product will soon play a critical role in Aksa Akrilik's sales.
Indicating that they want to change the usage habits with Everfresh; which is a part of the Acryluna product family; Taş noted that thanks to its antibacterial effect and odour control; the sense of comfort has been carried further with Everfresh. Taş said; "Currently, hand knitting ball of twine produced by Everfresh by leading brands in the industry can be found in stores. Other product groups that you are close to seeing in stores can be summarized as; blankets, active wear, socks, masks, jeans, underwear, towels, carpets, shirts and upholstery. In other words, Everfresh can join the content of almost all textile products we use in our daily life as a solution partner. With Everfresh, these products are becoming healthier and safer".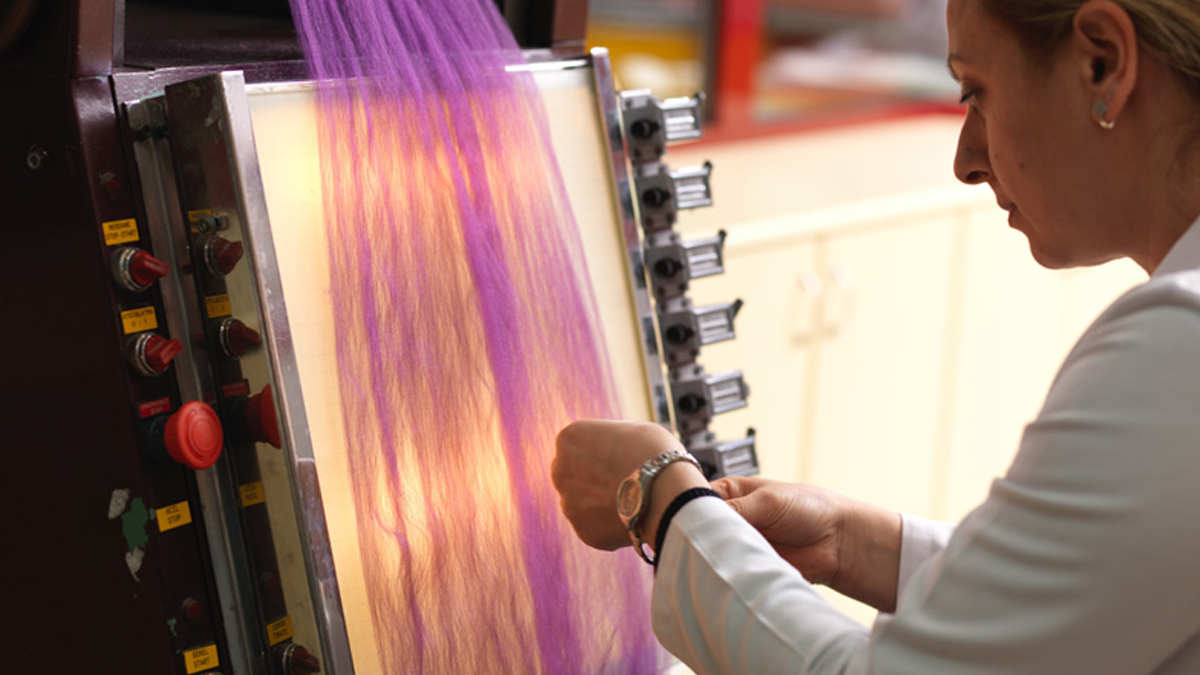 In the first half of 2020, a budget of 9.7 million TL was allocated for R&D
Having an R&D Center Certificate, Aksa Akrilik continues intensive R&D to find new usage areas of acrylic fibre and to develop innovative products. The company allocated 9.7 million TL for these works in the first half of 2020. This rate corresponds to an increase of 54% compared to the first 6 months of last year.