Biancalani, one of the reliable partners of the textile industry, has been manufacturing textile finishing machines for fabric and knitwear since 1957. The strong and trust-based relations of the Italy-based company with its agents in different countries play a fundamental role in providing successful service around the world. Having agents in several countries including Portugal, India, Belgium and America, Biancalani has been represented in the Turkish market by Teksel Tekstil for more than 30 years.
Biancalani describes their work with their agents for more than 20 years as a story of trust, building strong business relationships and providing continuity a common growth path. The company prefers to establish long-term relationships with a single agent in a specific geographical area, and argues that such an approach based on reliability is especially important when talking about strategic markets. Biancalani has developed a multi-sectoral market in Turkey, from textile for furniture and apparel to the terry fabric, with the interesting customers/companies and the important works they carry out introduced by Teksel Tekstil, the local agent.
The key to everything is mutual trust for Biancalani
Saying that in addition to standard contracts, there is a kind of gentleman's agreement between Biancalani and a agent in a particular region, Biancalani emphasized that mutual trust is the key to everything. Stating that they know that customers can trust them thanks to the agents representing Biancalani's face, the company sometimes chooses agents with a long and successful professional history, while other times, it deals with new agencies; Mutual trust results in mutual growth. Explaining that no one took a step back neither in the economic crisis nor in the last pandemic, Biancalani underlined that when it comes to mutual trust, the same is true for Biancalani, where issues such as regular commission payments are handled with all seriousness and with attention to deadlines.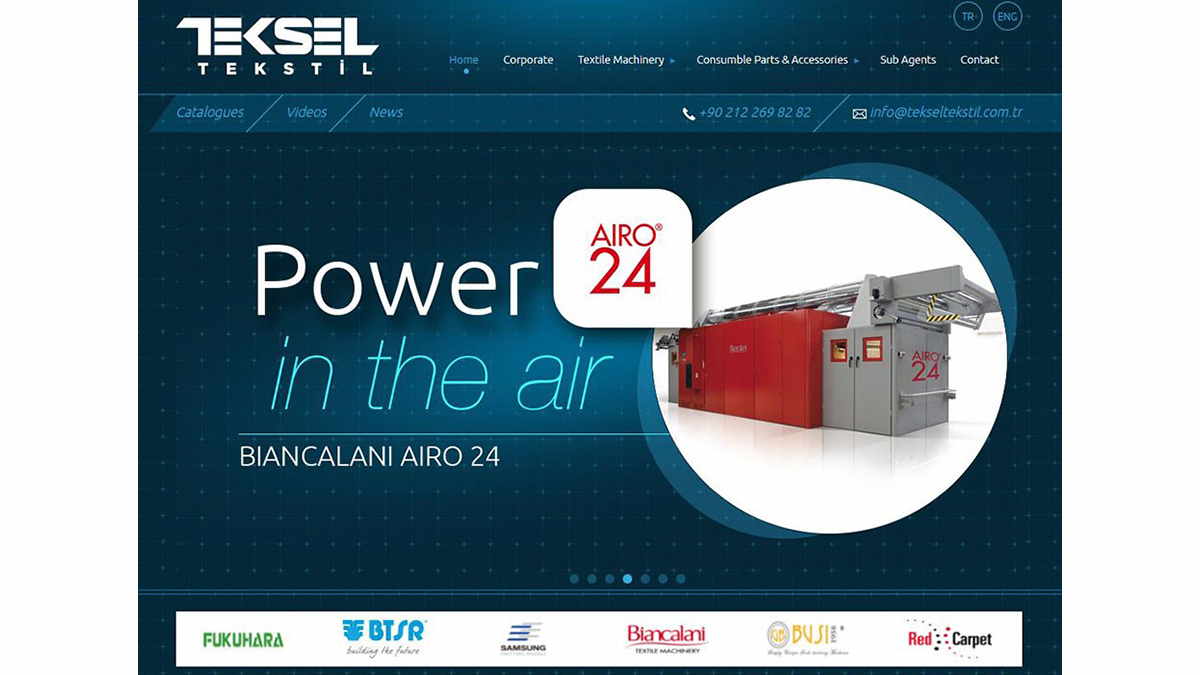 Long-term agents provide customers a sense of trust
Biancalani also said that companies need agents to know and understand the reality of different countries, because they know how to deal with local customers and inform reference companies about all kinds of details, from market trends to social and political issues. Defining this as a kind of strong trust bond that provides an undeniable gain to the customer, the company stated that a company represented by the same agent for years gives the customer certainties about the same company, such as reliability, continuity and guarantee.