Brückner overcomes the pandemic with a well-functioning system. Germany based textile finishing, dyeing, drying and coating technologies manufacturer Brückner welcomed the Covid-19 pandemic with a full order book and a well-functioning system. For this reason, the company did not experience any problems in the production process, and continued to provide the necessary support to its customers on the field. We talked to Regina Brückner, CEO of Brückner about the precautions, studies and future goals.
Regina Brückner said that the epidemic affected them in many ways, but they took the necessary measures. Stating that they are very flexible as a company, Brückner said that most employees started working from home since the first day of the epidemic. Noting that internal meetings were replaced by video conferences, Brückner underlined that they have a good solution that works quickly. Regina Brückner about the new working arrangements; "Of course that was a huge change for everybody, but in retrospect I must say that it worked out very well and it revealed new possibilities for future work concepts".
Expressing that they apply a complete hygiene concept in the office and manufacturing areas owned by Brückner, Regina Brückner stated that they can continue production for all weeks. Reminding that they entered 2020 with an order book full with the successful sales process in 2019, Brückner said that under pandemic conditions, had to work in full force to deliver the machines to customers at the specified time.
Brückner overcomes the pandemic with a well-functioning system: decrease in orders received
Referring to the fact that textile factories around the world have stopped due to the pandemic, and in some cases have been completely closed, Regina Brückner explained that there has been a decline in orders received. Brückner continued her words as follows; "This of course affected us as well but due to our financial sound background and a long-term thinking we´re still in a positive mood and can handle such down-turns. We also have a fairly large product portfolio and are not dependent on individual markets or industries. That gives us a great advantage and it is a big chance for us".
Stating that they are expecting a small decrease in all markets, most likely due to the Covid-19 pandemic; Brückner said that some markets such as South America and India almost completely closed; but some markets such as Turkey, Uzbekistan and Bangladesh are going forward.
Turkish textile industry is a big power
Providing information about the services they provided to the Turkish textile sector during the pandemic period; Regina Brückner stated that the local service established by their local representatives Inter Tekstil always remained active. "There was no pause during this period," said Brückner; underlining that machine installations are ongoing and a very competent service is provided to customers.
Claiming that the Turkish textile industry is not affected by the Covid crisis; Regina Brückner said that the Turkish textile industry has a great power; focusing on first-class quality and innovative solutions. Brückner said that Turkish companies have great technological expertise, experienced employees, excellent sales structures, strong trading traditions and financially strong managers. "Good examples are our customers Pisa, Aydin Örme and many others that we have been working with for many years," said Brückner and described Turkish customers as "courageous entrepreneurs that have a long term vision".
Stating that Turkish entrepreneurs invest in difficult times with these features, Brückner; "Beside this we see a big chance for Turkish companies that are going to invest in technical textiles as they have a big home market, big markets around Turkey; and of course very good and short lead times in shipping any kind of textiles to the EU".
Brückner noted that the Turkish textile industry definitely offers great potential with its innovative power. Disclosing that Turkey definitely has the potential to become a second fashion hub in terms of innovation and trendsetting; Brückner added that technical textiles applications areas such; airbags, blackout materials or medical textiles will be even more successful in future.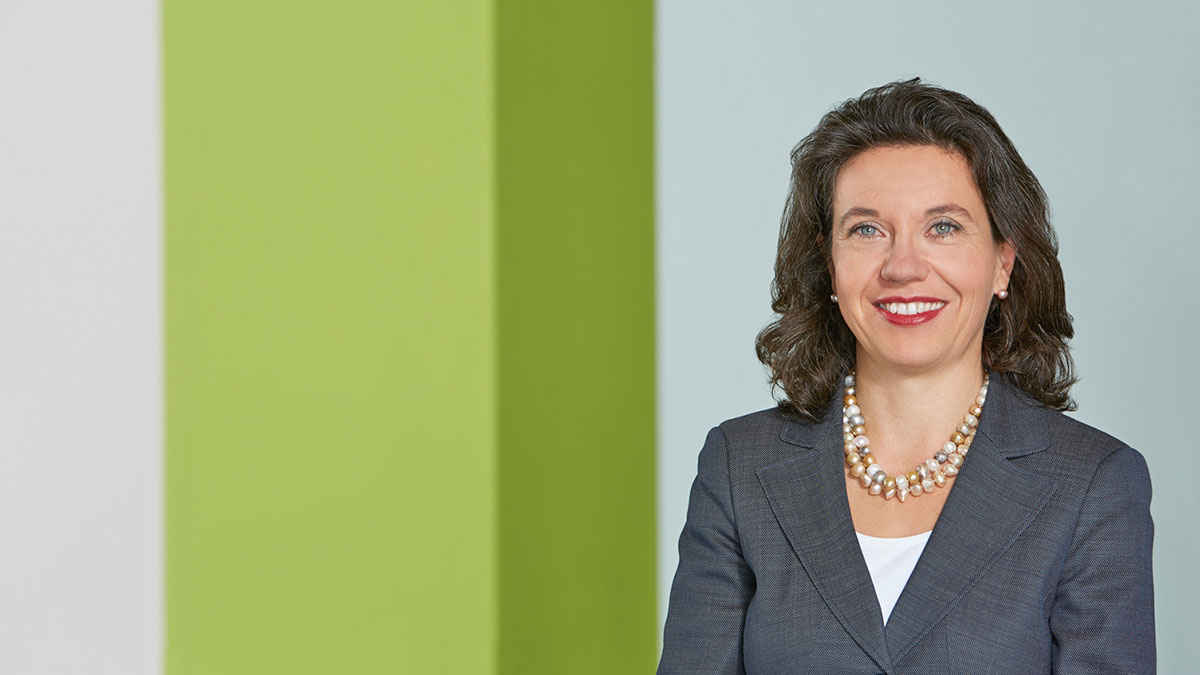 Brückner to continue investing in education and digitalization
Speaking about their future plans, Regina Brückner said they will continue to train young people not only in production; but also in machine design, operations, etc. Indicating that the accumulation of knowledge of employees is the most important issue; Brückner also announced that they will invest more to digitalize their workflows to prepare for the future. Brückner said; "And another point is, that we continue with our R&D plans regarding new machines & new technologies in order to create new business opportunities in future".
Brückner expressed that they are trying to give everyone the best possible support during these difficult times for everyone; and expressed their gratitude to their customers and agents for their very long-term relationships. Noting that remote services complement each other using on-site service and digital technologies; Brückner argued that this new working model will be important in order to become more competitive in the future. Regina Brückner completed her words saying; "In every crisis we all should see the chances and possibilities!"