One of the important technology suppliers of the global textile industry, Italy-based BTSR has been developing solutions for textile processes, starting from the yarn preparation for more than 40 years. BTSR is recognized as the international working partner of leading yarn and textile companies today. The solutions developed by BTSR through intensive R&D studies offer maximum production efficiency and quality, as well as savings from production costs and guaranteed high quality production benefits.
BTSR has a wide range of products designed to meet the needs of the developing textile markets. Among these are electronic sensors and smart systems aimed at meeting the most sophisticated requirements for what concerns the yarn running monitoring, feed tension keeping and main quality parameter control on any type of yarn: from the traditional ones to elastomers, glass fibers, and carbon fibers. In addition to custom solutions on demand, the company's solutions that attract great attention in the global market include yarn break sensors, quality control sensors, constant tension feeders and PC Link Software solutions.
Their partners in the textile industry define BTSR as a synonym for reliability and innovation. Having a widespread distribution network in more than 30 countries, BTSR represents a great value in the world textile market with its production and marketing power. The company reaches all Far East, Europe, North and South America regions with its strong sales and service network.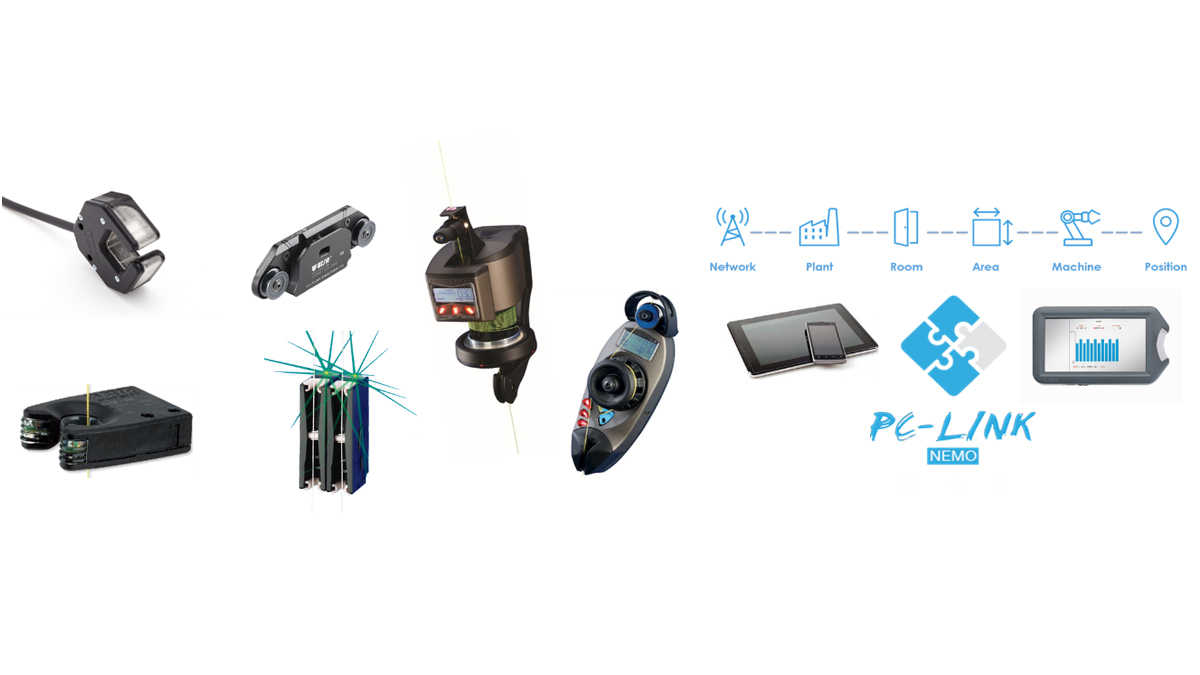 Two-stage production cycle; technology and quality oriented
The production cycle of BTSR, which has signed innovative solutions, consists of two sequential streamlines. The first one, highly technological and robotized, relies on a limited, yet extremely qualified staff and on fully automated lines for mass production of electronic components which are the core of the company's products. The second one, mainly relying on human resources, consists of organized teams involved in testing, assembly, calibration and serial identification of all components, for an accurate traceability of finished parts.
BTSR's production department is equipped with the most modern machines and equipment. Thanks to these advanced production systems, fully controlled and high quality production is carried out and orders can be submitted to the customer on time. The automatic assembly lines of electronic components based on SMT technology guarantee high quality and extreme electronic miniaturization for all BTSR products.
Products go through quality control at every stage
100% of BTSR's production is inspected through sophisticated visual and 'test-in-circuit' instruments, in order to guarantee high quality standards. Along each testing line, all BTSR products must pass several test stages, prior to be certified with their brand and to be put on the market.
BTSR has been working in accordance with the Quality System guidelines with its problem-solving approach, starting from project design. In this framework, all demands and expectations of customers are analysed and the most suitable and technological solution is offered to them.
Inspired by Italy's world-famous textile tradition, BTSR continues R&D studies without interruption. Employees in the company's R&D Laboratory focus on working on special products that will provide 'customer satisfaction' and developing projects. After the feasibility of the projects is verified, product engineering is carried out in terms of mechanics, design and ergonomics in a department equipped with CAD equipment. Another team of engineers takes part in the 'Software Development' process, which is the basis of BTSR products.
Women's thin and socket socks, knitting and medical applications, yarn preparation applications, hygiene and diaper processes, shoes and sportswear, technical textiles and carpet are the main application sectors of the solutions developed by BTSR.