Diferro Calenders, one of the world's leading calendar and transfer printing press manufacturers, showcased its advanced and customizable solutions at FESPA Eurasia 2022 on December 1-4. The brand, exporting its products to over 50 countries through a network of 16 distributors, caught visitors' attention with its machines' appearance, functionality, ease of use, durability, and long service life at the exhibition. In an exclusive interview with Textilegence, Diferro Calenders Export Sales Manager Ulaş Canseven mentioned that FESPA Eurasia 2022 is an important opportunity for export-oriented companies to make new business partnerships and reach the foreign market.
Canseven explained that Diferro entered the industry as a producer of transfer presses, ironing machines, and steam boilers in 1985 and in 2009, the company stopped producing industrial ironing machines and began producing textile printing machines under the registered trademark Diferro Calenders. Canseven said: "Founded by the Selbes Family under the leadership of Mehmet Selbes, our brand has rapidly grown since 2009 and has made a name for itself in various regions, including Europe, Latin America, and Africa, and has signed numerous business partnerships. Today, Diferro continues to expand its global service network with its service quality as well as its quality products, thanks to the after-sales support it provides to its customers and solution partners worldwide."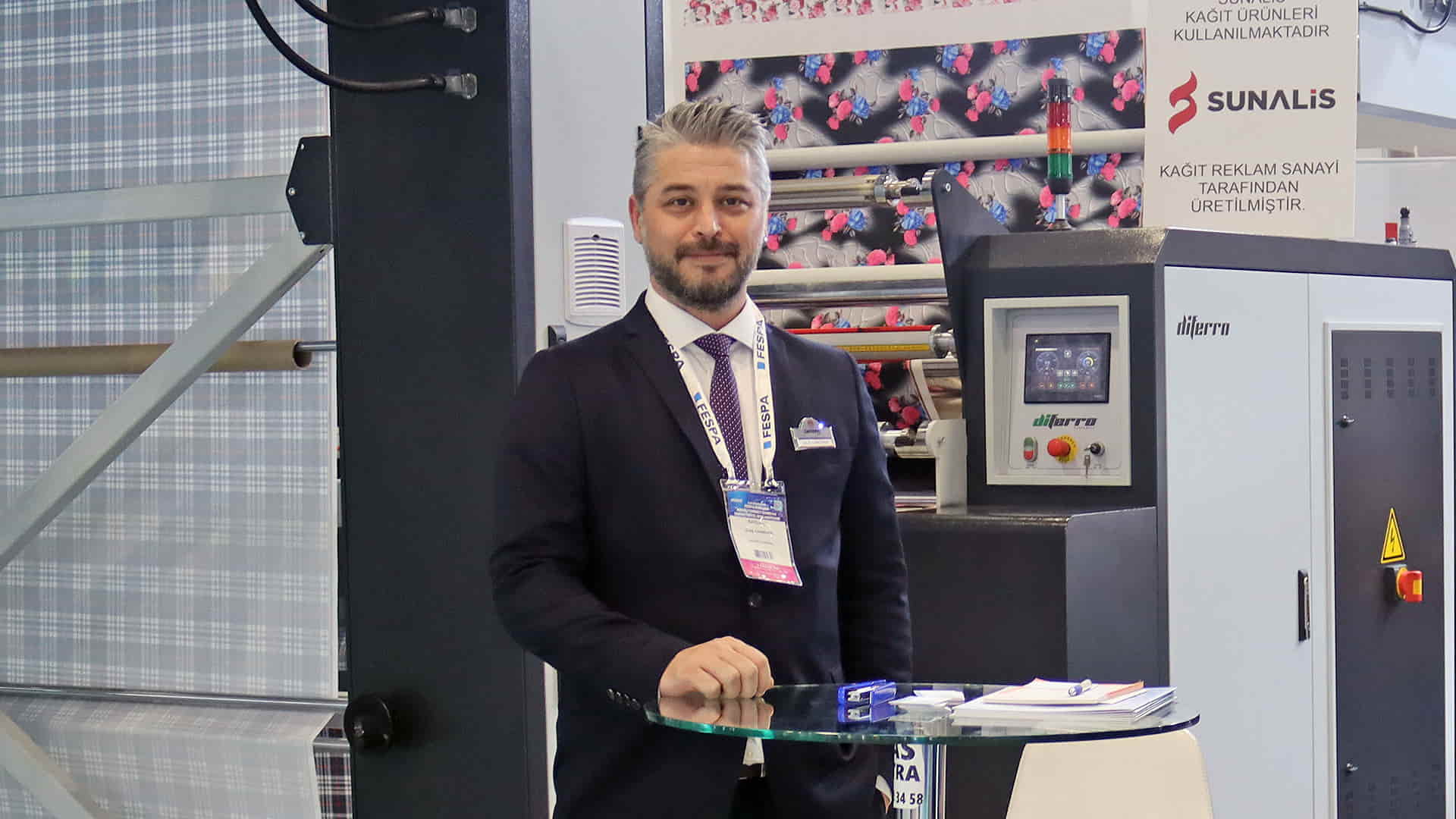 Diferro offers specific machines to textile businesses of all sizes
Ulaş Canseven stated that they participated in the exhibition with DM-19B600C metering printing, MP-17B320C mini piece & metering printing and DP-19B1000C piece & metering printing machines and shared the following details about the products: "Our DM series, which is specially designed for roll-to-roll printing, is used in home textiles, curtains, carpets and similar products. The MP series, produced for small and medium-sized textile workshops that make both piece and roll printing, is preferred for applications such as jersey printing, children's wear, promotional products, etc. Our DP series machines are more industrial machines than the MP series with larger drum sizes and width options, so they are ideal for larger businesses. In addition, all our machines offer multiple configuration options to streamline and simplify the printing process."
Canseven expressed that the FESPA Eurasia is seen as an important opportunity for the printing industry, which is trying to find its rhythm again after the pandemic, especially by export-oriented exhibitors like themselves, saying: "However, unfortunately, we find it difficult to say that the exhibition received sufficient attention. As an export-oriented company, we would like to state that the number of international visitors did not satisfy us."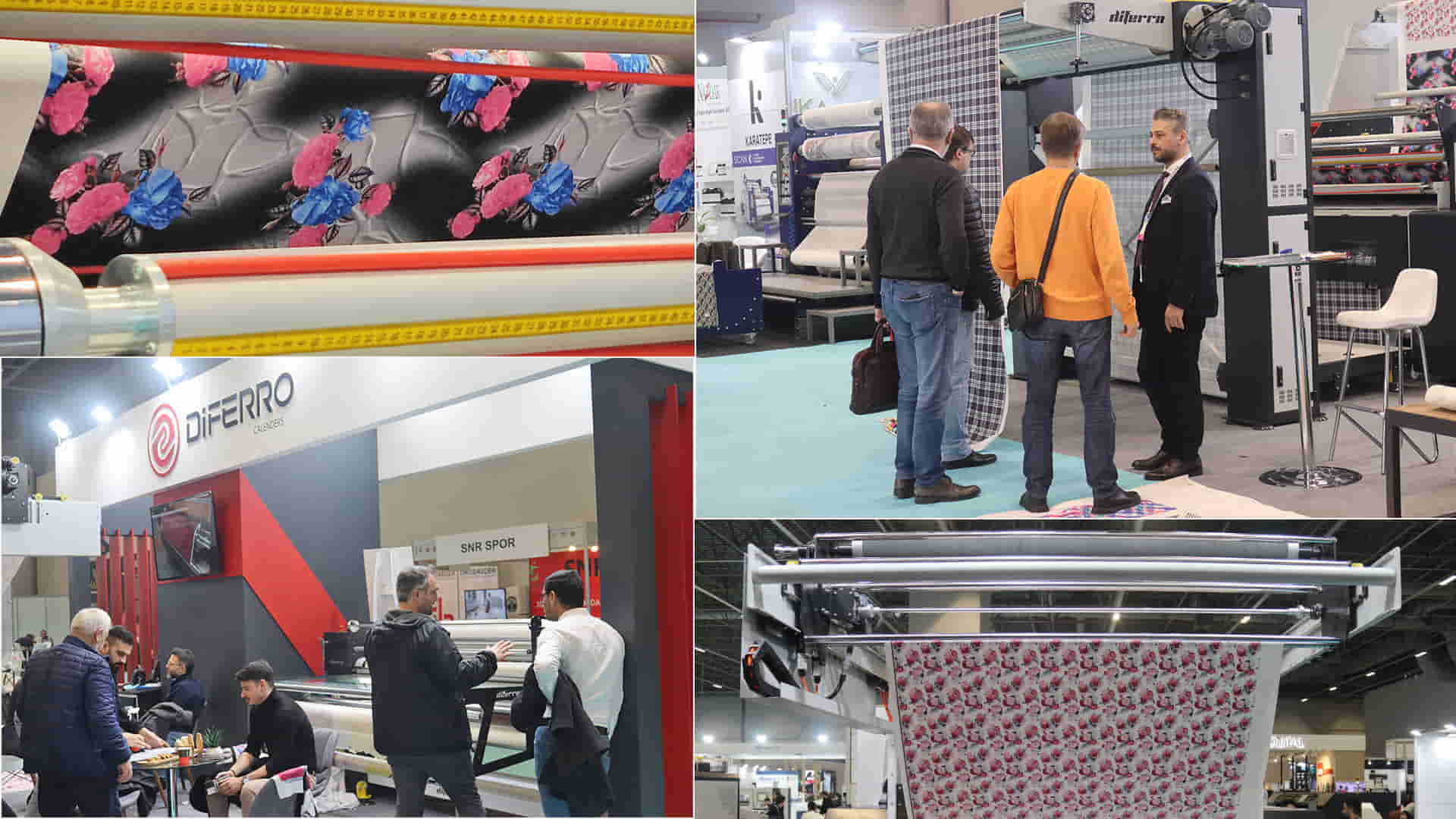 "We are planning surprise promotions for ITMA 2023"
Ulaş Canseven disclosed that as Diferro, they will come together with the global textile market at ITMA 2023: "Our ITMA 2023 goal is primarily to acquire new distributors in countries where we have not had the opportunity to operate yet, and thus increase our sales volume. We think that the MP series, which provides great convenience to manufacturers with a single operator, will have a great impact, especially in Latin America and North Africa regions." Canseven also explained that they have surprise new designs that they plan to introduce at ITMA 2023 for the first time.