Developing innovative solutions for the clothing and personal care industries, The LYCRA Company has launched the LYCRA ONE Online Network Exchange. Even before the pandemic era, there was already a need in the marketplace for a digital experience allowing brands and retailers to connect with mills and manufacturers in a virtual capacity without losing the inherent advantages of an in-person connection. New online customer portal LYCRA ONE™ connects brands, retailers and apparel manufacturers to a global network of mills, all in one convenient platform focused on comfort, fit and performance science.
Allowing factories and retailers to collaborate digitally, the latest innovations of the LYCRA ONE portal include the fabric library, knowledge centre, certification services and merchandising assets. Users can acquire innovative yarn solutions using the digital fabric library, while also being able to connect directly with mills to start or expand business relationships, learn about capabilities and view product catalogues; Mills can showcase their collections, capture new business opportunities, receive commercial and technical support through this portal.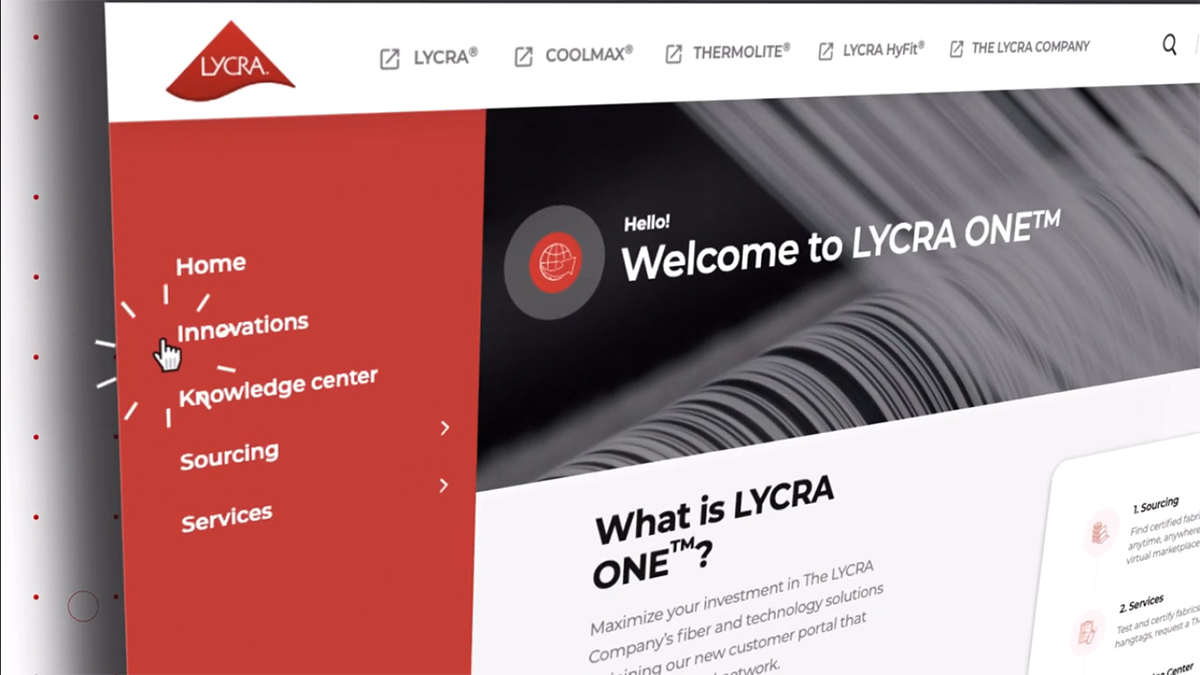 LYCRA ONE portal offers an all-in-one solution
The LYCRA ONE portal features a knowledge centre where users can access exclusive content such as webinars, white papers, and videos covering new fibre technologies, industry trends, marketing, sustainability, and more. These resources help educate users on maximizing the value of The LYCRA Company and its innovative solutions to deliver products that can meet their consumers' needs and provide inspiration for new ideas.
Customers will have the opportunity to discover innovative marketing and merchandising solutions through the LYCRA ONE portal, including brand assets and garment hang tags. Additionally, requests can be submitted for trademark license agreements and fibre certifications that help to reinforce the quality of products backed by the power of the LYCRA® brand.
You need to have your own user account to access LYCRA ONE before you can create or join a business account. After creating a user account, it can be created a business account or can be joined an existing one to access more resources and services.