Durst Group, a manufacturer of innovative digital printing and production systems, has purchased Aleph SrL, offering sustainable digital solutions for textiles and interior and exterior decorations. Strengthening the company's leadership in water-based and sustainable printing technologies, this strategic step also provides Durst Group a link to Como, Italy, a center for advanced textile applications.
Aleph, which was founded in Lurate Caccivio (Como) in 2000, has evolved over the past 20 years from a software company and distributor of textile consumables to an independent manufacturer of innovative machinery for digital water-based printing. Along with the three famous businessmen Alessandro Manes, Roberto Manes, and Roberto Temperini, Wise Equity invested in Aleph in 2017 through the Wisequity IV fund in order to support Aleph's progressive internationalization process and position the company for specialized applications in the textile industry as well as related fields like billboard printing. Today, the corporation gets more than 60% of its income from over 20 foreign countries.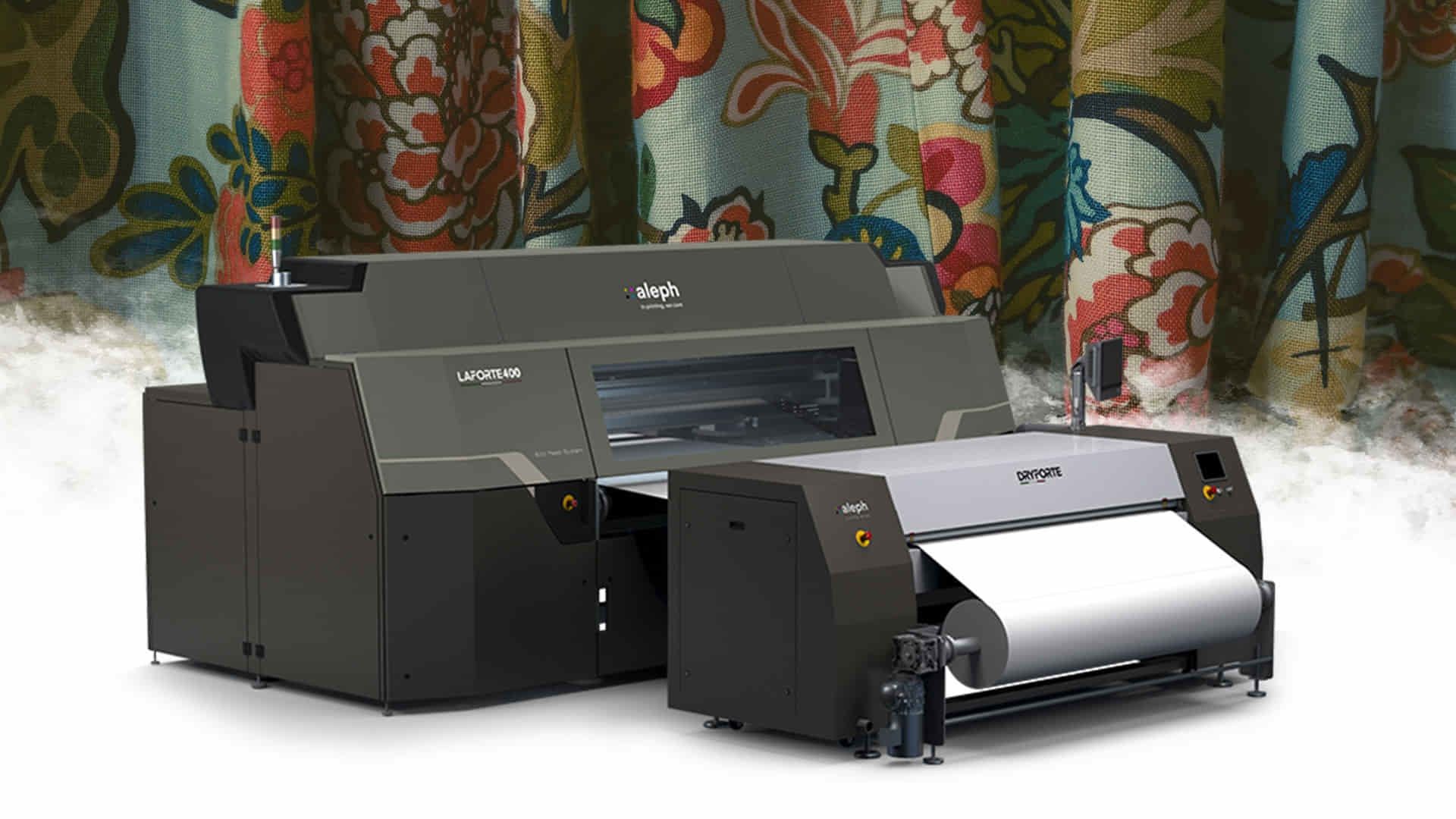 Aleph is the ideal partner for Durst's growth journey
CEO and co-owner of Durst Group Christoph Gamper explained the details of acquisition: "We are delighted to welcome Aleph into the Durst family. Their expertise in sustainable, water-based applications, their software for high-end textiles, and their creative solutions for water-based poster printing align perfectly with our vision of pushing the boundaries of digital printing technology. Together, we will strengthen our market position, expand our product portfolio, and enhance value for our global customers."
Saying that collaborating with Durst Group marks an exciting new chapter for Aleph, CEO of Aleph SrL. Alessandro Manes continued as: "Our shared passion for technological innovation, the pursuit of excellence, and the commitment to true sustainability defines this collaboration. Together, we have the opportunity to make significant advancements in the digital textiles, exterior, and interior decoration sectors."
Wise Equity Senior Partner Valentina Franceschini said: "We are very proud to have accompanied Aleph during these years of transformation from a distributor to a machinery manufacturer. Today among the leaders in sustainable innovation, Aleph has achieved significant goals in terms of organization, product range, and technological development, and we are confident that Durst represents the ideal partner to continue the growth journey."
Durst Group strengthens its presence in eco-friendly and water-based printing technology
By combining Aleph's experience in sustainable digital solutions for textiles and decoration with Durst Group's worldwide presence and broad procurement network, the strategic purchase intends to maximize synergies between the two businesses. It is said that this cooperation is in perfect accordance with the Durst Group's objective to broaden its portfolio and satisfy its clients' changing needs across numerous industries.
It is also stated that Aleph and Durst Group are committed to making sure that all of their customers, partners and staff have a smooth transition throughout the integration process.
The press release did not include details on the sale price, whether the Aleph brand will continue after the acquisition, and whether current Aleph executives will be involved in the new process.