According to the report titled 'E-Commerce Report in America 2021: Clothing Sector' ​​published by the Mediterranean American Trade Chamber (MATCH), the big change in the ready-to-wear sector in the United States have a great potential for the Turkish ready-to-wear, footwear and accessories industries. Last year, more than 40 percent of the 349 billion dollar sales in the ready-to-wear industry in America were online, and it is expected that these figures will increase in the coming period, regardless of the course of the pandemic. There are important details in the report for Turkish entrepreneurs who want to do e-commerce in the USA.
It is stated in the report that even if the pandemic completely disappears from our lives, the rise of e-commerce will continue and therefore large companies make significant investments in this field. According to the data for 2021, it is expected that the total sales of the ready-to-wear sector will reach 370 dollars and e-commerce will continue to increase in absolute value. Online sales will be worth 150 dollars billion this year.
Giant fashion brands land about half of their sales through e-commerce
In addition to Amazon, mega chains Walmart and Target, which have a wide product portfolio, dominate the market, sharing 40% of total online sales. Last year, as America's giant fashion stores, Macy's lands 40% of its sales and Nordstrom's 50% of its sales online, while GAP aims to obtain 50% of its sales from e-commerce this year.
Other giant stores with a basic product portfolio strengthened their hand in this field by making agreements with several fashion brands. A large part of these brands allow other brands and manufacturers to make sales through the medium of their platform with the dropshipping method.
While the share of Turkish companies in America's total ready-to-wear exports remains at the level of 1 percent and it is not possible to match price, the dropshipping method offers a solution for Turkish brands at this point. While this method already allows Turkish manufacturers to sell products such as bathrobes, loincloths and towels in home textiles on the mentioned platforms, it now offers an alternative in the ready-to-wear market, where Active Wear and Lounge Wear product sales have increased significantly.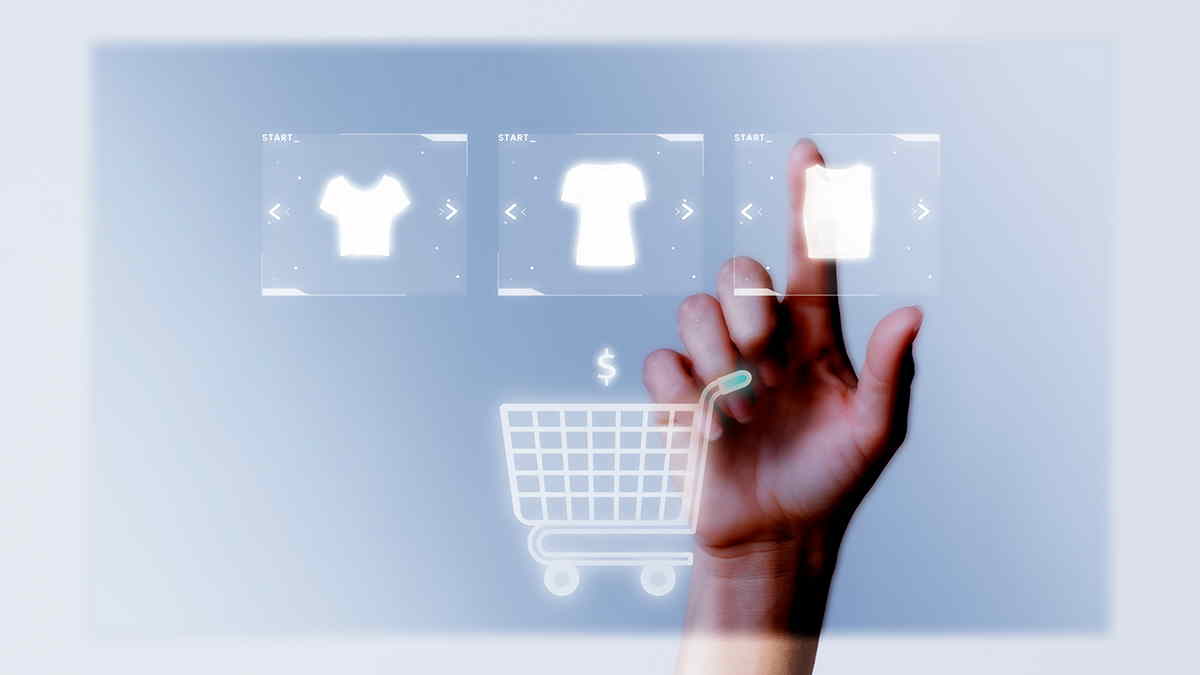 How can Turkish entrepreneurs do e-commerce in the American fashion market?
Online sales platforms are divided into two groups in terms of integration and entry of vendor companies. While online platforms such as Amazon, Walmart, Etsy are the marketplaces where companies can upload their products digitally, stores such as Macy's and Nordtstrom have a traditional structure in terms of acceptance methods.
Platforms other than Amazon and Etsy require brands to have US-registered companies and stock products. For this reason, Turkish companies must establish a company in the USA and they must have products here by making an agreement with a warehouse. Since these stores make sales with the dropshipping method, it is expected that seller brands keep their products in their own warehouses and ship the incoming orders themselves.
In order to be able to sell on the online sites of stores with a traditional structure, it is necessary to contact the purchasing authorities of the companies and obtain approval, as in the classical sales methods, and besides, there are important issues for Turkish brands in the acceptance criteria.
Most brands start online sales on Amazon
Most of these stores firstly question whether the companies have made sales in the USA before and sales volume, and for example, Walmart examines the sales of the brand in the USA before giving approval, although its system is completely digital. For this reason, several Turkish and international brands first start selling on Amazon; It applies to other stores by showing their Amazon sales performance after reaching certain figures here.
The 5th largest market in Turkey's total ready-to-wear and apparel exports worth approximately 17.5 billion dollars in 2020, the USA has a 4.4% share in Turkey's ready-to-wear and apparel exports. Turkey realized 830 million dollars' worth of ready-to-wear and apparel exports to the USA in 2020 with an increase of 21.9%. In the January-June 2021 period, Turkey's ready-to-wear and apparel exports to the USA amounted to 419.8 million dollars, increasing by 40.4% compared to the first half of 2019 and by 28.8% compared to the first half of 2020.