Textile and apparel manufacturers witnessed the innovations that provide their users with new opportunities first-hand at the three-day open house organized by Electronics For Imaging, Inc. at the EFI Reggiani industrial textile printer facility in December. The event was attended by more than 70 people from over 23 countries and informative sessions were held with product experts on a diverse range of topics covering new and trending market applications for textile manufacturers.
EFI Reggiani Senior Vice President and General Manager Adele Genoni said; "This was a special anniversary year for Reggiani, one where we not only looked back at our legacy but also looked forward to the stronger, sustainable future we are helping our customers create in the textile space". Genoni expressed that they were excited to finally be able to have their customers here to see their machines in action with so many new products launched in 2021.
EFI Reggiani offers special solutions for different textile applications
The EFI Reggiani' printer portfolio offers users fast and complete solutions, including an innovative range of greener, pigment ink-based systems that can significantly reduce textile manufacturing's ecological footprint across a broad range of textile applications. Attendees witnessed live demonstrations of eight advanced digital printers during the open house, including the new EFI Reggiani HYPER, EFI Reggiani TERRA Silver scanning/multi-pass printer, and EFI Reggiani BLAZE as well as the EFI Reggiani BOLT – the award-winning single-pass offering that is the world's fastest digital textile printer.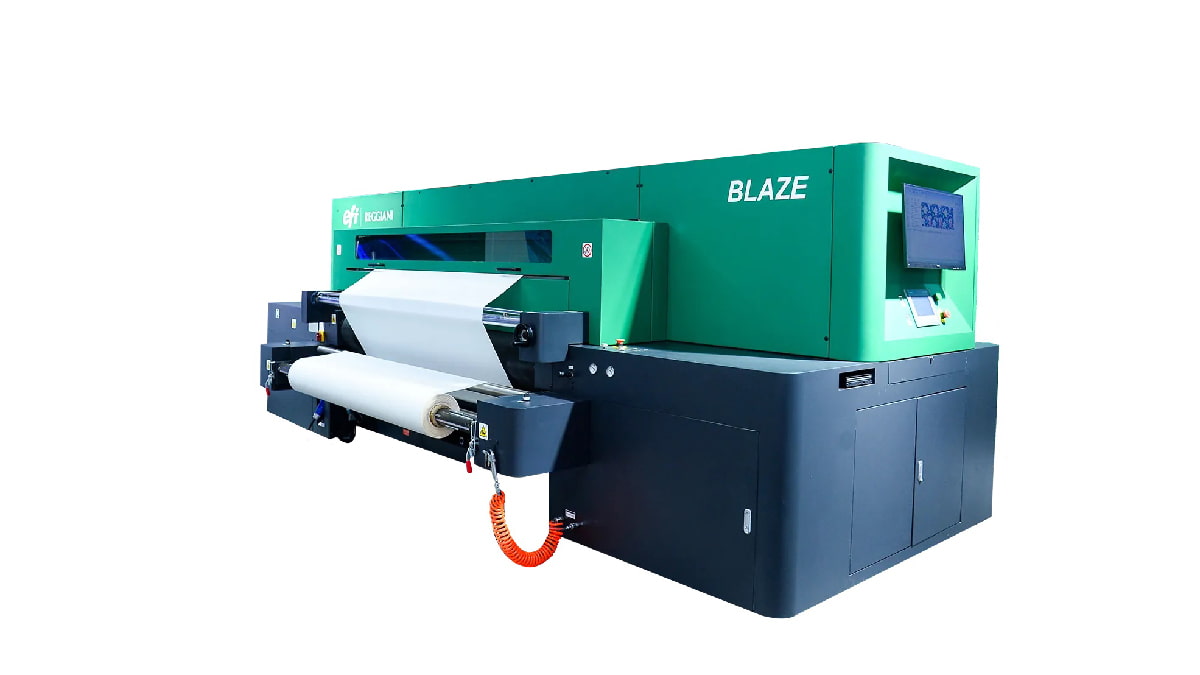 High speed, smart production
The company's fastest multi-pass printer ever developed, the new EFI Reggiani HYPER offers superior print quality and productivity. The printer targets the industrial high-speed segment of the multi-pass textile printing sector and is introduced as the fastest of its kind on the market. EFI Reggiani TERRA Silver, part of the company' complete TERRA line-up of pigment ink printer solutions, allows print service providers to enter the world of industrial textiles with a short, smart and green production process. EFI Reggiani BLAZE is on the market as the ideal entry solution for industrial textile printing, while the upgraded EFI Reggiani BOLT minimizes artefacts, compensates for missing nozzles that may occur over time, and allows for enhanced uniform solid colours.