One of Turkey's largest fabric manufacturers, Ekoten Fabrics uses the Smartex V1 System which reduces the defective production in a circular knitting machine to almost 0%. This new inspection system contributes to the productivity and profitability of fabric manufacturers.
Leading the way in bringing the defective production in circular knitting machines closer to 0%, Smartex introduced the first and unique automated inspection system, Smartex V1 System, with improvements and innovations compared to the previous version. The artificial intelligence based system plays a big role in preventing defective production which is often unnoticed until the dyeing stage resulting in a massive waste of resources. As a part of Sun Tekstil Group since 2020, Ekoten Fabrics invested in Smartex V1 System to optimise the production process with sustainable technologies.
Driven by innovation and sustainability, Ekoten guarantees 100% inspection and 100% traceability to their customers. For this purpose, the company has taken an important step by acquiring the Smartex V1 System to support the production team. Ekoten Operational Excellence Manager Gizem Çalış said that the scale of their business means they can make an important contribution to sustainable development in Turkey and internationally. She told; "We know that the Smartex System will help us on the way to a sustainable future. For us, it is very important to monitor our production as well as to avoid fabric waste, and Smartex definitely addresses these issues".
100% traceability for 0% defect with Smartex V1 System
Smartex achieved strong market development in different countries during 2020. The company decided to establish their main operations in Europe and Turkey is their biggest market nearby. More than 30 of the current V1 version have been sold and installed; hundreds of them are already in operation. Detection improvement, the possibility to work with limited bandwidth and the online platform that allows production monitoring stands out among the most important features of this version.
According to Smartex's customer feedback, the savings achieved in raw material with the Smartex V1 System interventions are on average of 10 rolls per month per machine. The Smartex camera system is the first and unique for circular knitting machines that guarantee 100% inspection and the reduction of defective production to close to approximately 0%. The system detects defects such as; elastane lines/dashes such as lycra, oil spots/lines, holes in multiple sizes, up to sub millimeters, continuous or discontinuous thick yarn/thin yarn. In addition, Digital Roll Quality Reports and Roll Defect Coordinates Map are offered for online quality control. This platform allows the factories to share digital versions of the fabric rolls with their clients and see real-time machines performance.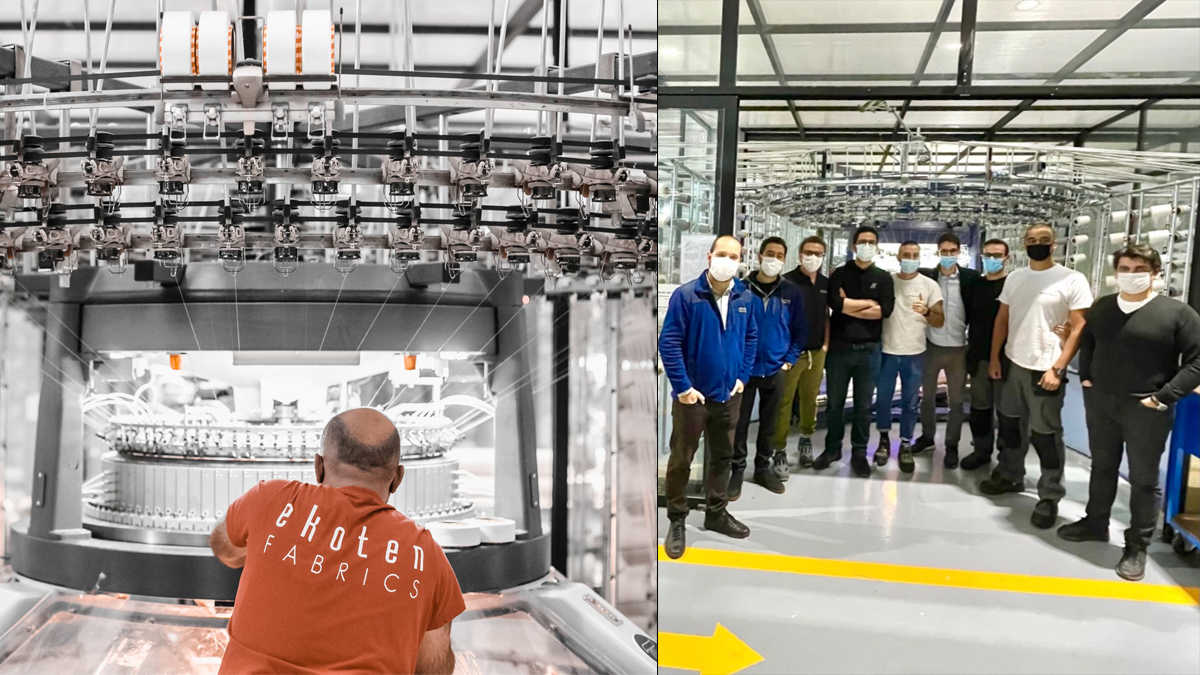 The only way to sustainable production is to optimize the production process
Smartex Head of Communication and Partnerships Ana Tavares told that this comes as a result of bringing a solution for a hidden problem within the textile industry to the market. Defining it as the lack of quality and traceability that results in huge amounts of textile waste, Tavares commented; "Every textile factory has been pushed to shift from conventional production to a more sustainable one. What does this mean? For a long time just using recycled raw materials was enough. Nowadays, the industry understands that optimising production processes is the only way to get there and here, technological companies like Smartex play such an important role".
Smartex Head of Business Development Rui Pereira stated that their current clients recognise the benefit within a few weeks after the installation. Pereira said; "This is what makes us confident for 2021 to be an expressive year in terms of sales, both in the markets that we are already present, such as Portugal, Italy, Turkey and also in new markets".