Epson gives users a new venture opportunity with low capital with the Epson SureColor SC-F500 model, which uses sublimation ink for entrepreneurs who want to produce their own products and small businesses that want to grow their business. It is possible to produce souvenirs and promotional items with this 24-inch printer that can print on fabrics, mugs, and bags. What to do is limited with the imagination of the user…
Global technology leader Epson offers a low-capital alternative for those looking to start their own business. Entrepreneurs or small businesses that want to manufacture their own products can print on fabrics, mugs, and bags with the SureColor SC-F500 model. Thus, they can create their own brand at low costs and manufacture souvenirs and promotional products.
Create your own brand with maximum productivity!
Epson supports everyone in starting their own business with the SureColor SC-F500. Whether the product you want to manufacture is printed phone cases, mugs or mousepads, t-shirts or pillow cases, the SC-F500 provides maximum productivity, reliability and low total cost of ownership to small businesses or businesses that want to create their own brand. In addition, it does not require expert knowledge to install, use or maintain. Designed with ease of use, productivity and efficiency in mind, this dye-sublimation printer reveals the user's imagination and creativity.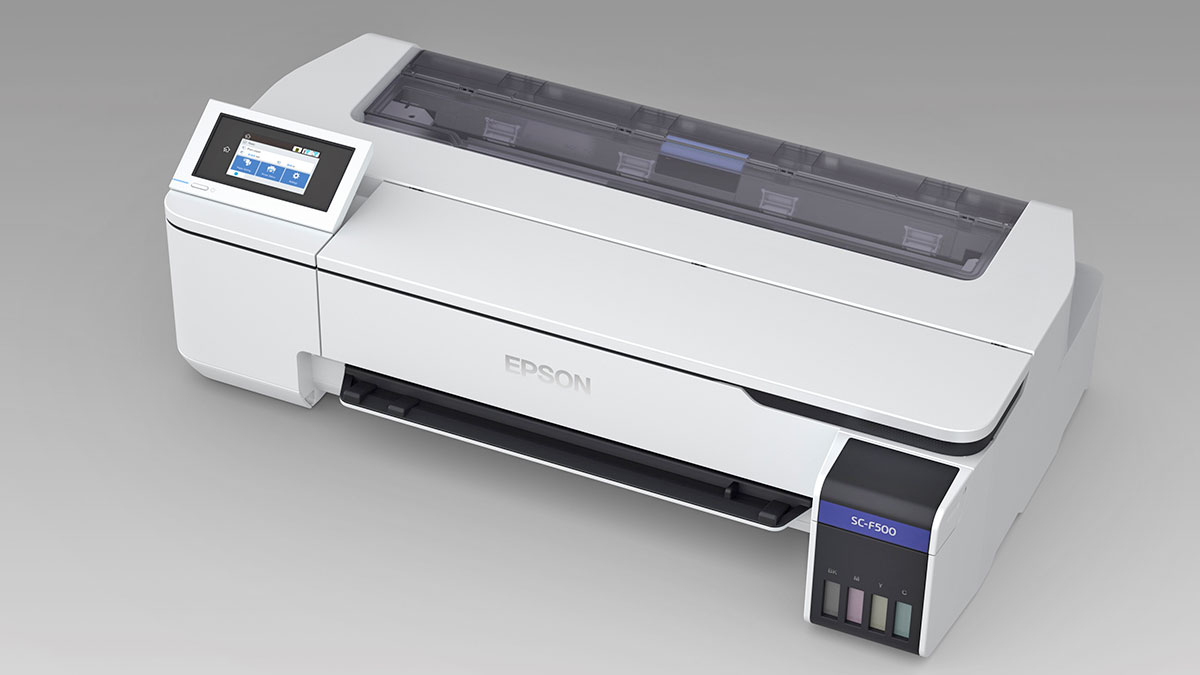 The simplicity you need
Epson's technologies are not only intuitive but also easy to use. Its 4.3 inch touch screen provides easy access to the required information; The screen is easy to use even while wearing gloves. The SC-F500 makes printer usage and maintenance a job that does not require expertise, and also has Wi-Fi connectivity and automatic paper change functions.
Ink refilling while running
With Epson's innovative SureColor SC-F500 ink solution, which is the first printer model to use 24-inch (60 cm roll and A4 / A3 support) sublimation ink, the tanks can be filled while still working, even if the ink runs out during printing. This reduces downtime during work. Its 4.3 inch touch screen instantly transmits the required information to its user. The dust-resistant design prevents dust from entering the printer, prevents misprints caused by nozzle clogging, and reduces time-consuming cleaning cycles even in dusty environments. This model is also offered to the customer with a two-year standard Epson warranty.
Highlights of the SureColor SC-F500:
Refillable ink solution: 140 ml ink bottles, can be used even while printing
Dustproof design: Prevents misprints due to nozzle clogging and time-consuming cleaning cycles
Automatic switching between papers: Easily switch between sheet and roll paper
Wi-Fi connectivity: for ease of use, this is a first in Epson's sublimation range
Accounting tool: Easy-to-use software to calculate printing costs accurately
Professional solution in textile printing
Direct-to-garment printing, the Epson SureColor SC-F3000 is a professional textile printer designed for high productivity for medium and large businesses.
The Epson SureColor SC-F3000 also offers users a low total cost of ownership (TCO). Aiming to make your business work more efficiently, Epson will be the biggest assistant of users while reaching the business goal with its intuitive interface and extremely durable design.
Global technology leader Epson enables you to respond quickly to orders with its versatile textile printer SureColor SC-F3000. The model, which has a high level of accuracy in order to shorten the job completion times of the enterprises, also allows the printing of complex designs on various cotton fabrics in light and dark colours. The convenience offered by the Epson SureColor SC-F3000 to its user does not stop there. It reduces both operator error and waste by using its sensors to automatically detect and adjust the garment's surface height. The auto platen gap adjustment helps the SC-F3000 to accommodate garment thicknesses of up to 29.5mm, and the additional printhead helps achieve high print speeds. It also offers a bulk ink solution (1.5 liter ink pouches) that makes reloading a simple and quick task. This model also includes Epson's Production Monitor software, which provides continuous printer status information on smart devices and PCs to further improve your printer's uptime.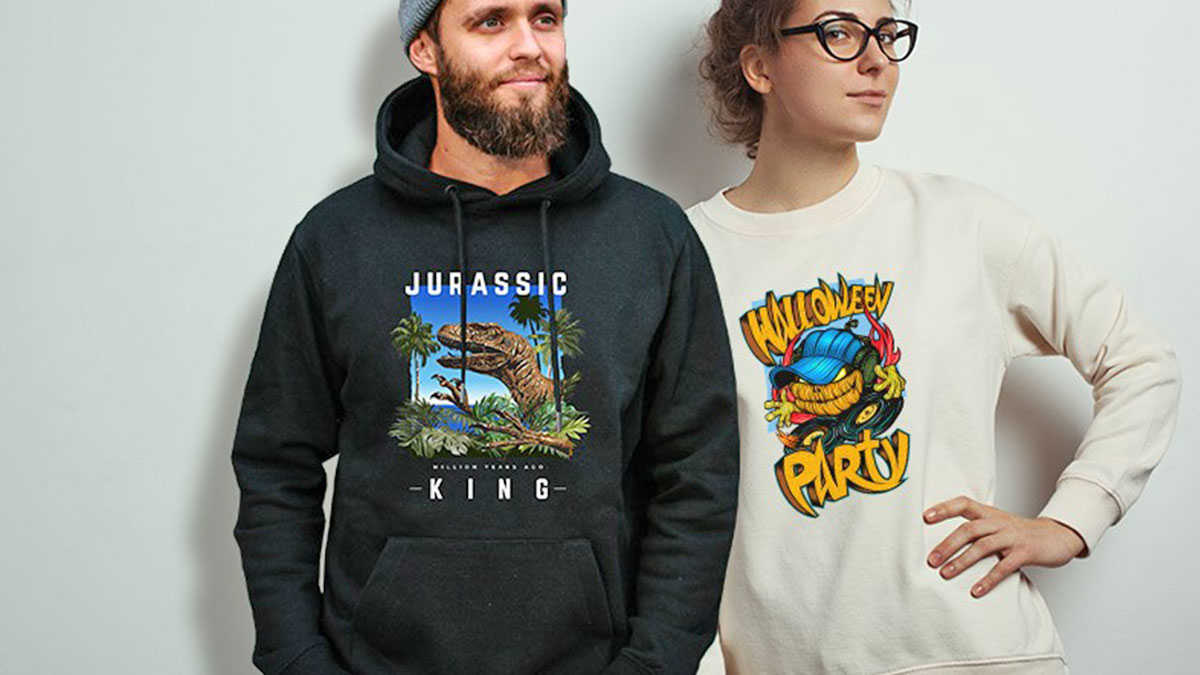 Comes with 4.3 inch touch screen
The sophisticated, user-friendly 4.3-inch touchscreen makes it easy to check important information such as remaining ink levels, time left until the next scheduled clean and auto platen gap adjustment settings. It includes all print settings on a single screen, so it is possible to check current settings even while printing. To achieve complete control over output quality, Epson's new Garment Creator software offers many built-in settings to meet the printing needs, for both light and dark garments. A warning buzzer is also included to ensure that even in noisy product environments the user will be notified of any errors.
Brighter colours in darker garments
All of the Epson SC-F3000's features have been designed to improve the quality of the end product. The printer's Nozzle Verification Technology (NVT ) automatically checks that nozzles are firing accurately; should there be an issue, Epson's Micro Piezo technology will intuitively compensate and ensure that high-quality printing is maintained. In addition, the new ink droplet placement technology enables accurate dot alignment at high print speeds. Even the density of white ink is maintained, which helps to produce brighter colours on darker garments.
Epson technology that reduces downtime
In addition to user-replaceable printheads, this DTG printer also features several automatic maintenance features integrated into the device, such as a large dust catcher and automatic cap cleaning designed to reduce manual intervention. The wide covers and LED lights provide easy access to the maintenance area and consumables can be quickly replaced. Continuous production is also supported by the high capacity ink pouches, along with the ability to print with only half of the printhead, if issues occur with the other half.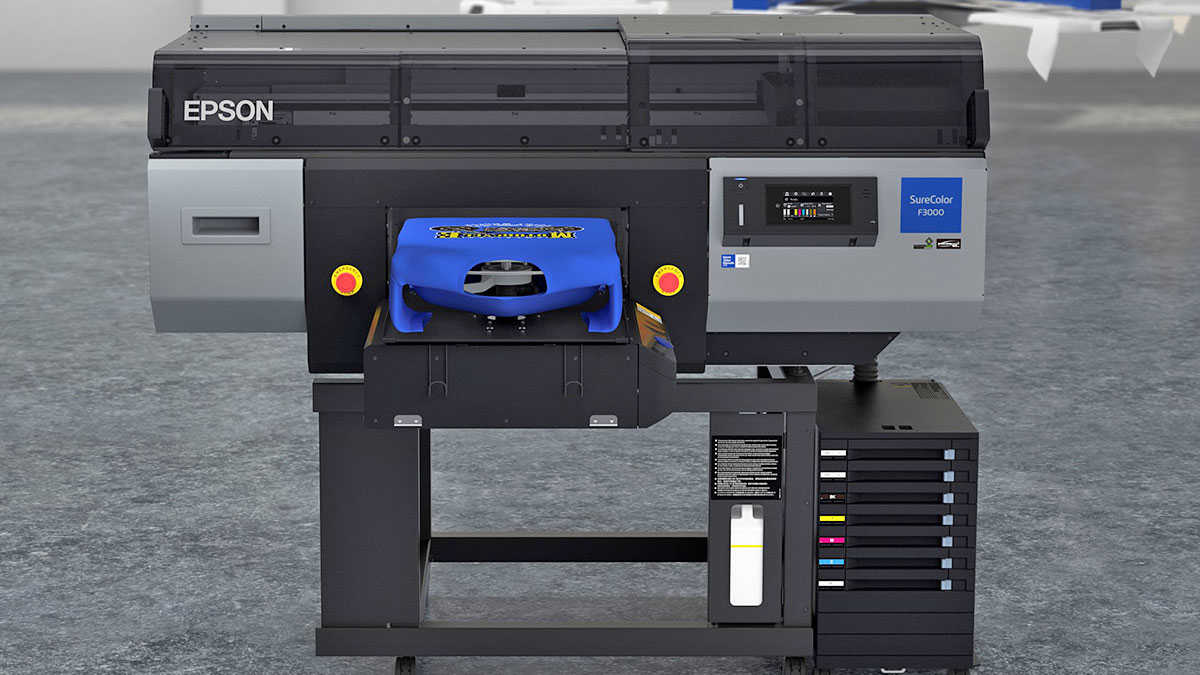 Environmentally friendly printing
Inks developed by Epson entirely for the SC-F3000, meet the Global Organic Textile Standard (GOTS). Thus, it complies with Oeko-Tex Standard 100 for high standard safe ecological textile products.
Key Features
Bulk ink solution: Compact 1.5-litre ink pouches
Auto platen gap adjustment: Sensors to automatically detect garment surface height, for easy switching
Garment Creator software: For simple set up and quick production of personalised designs
Easy to use: User-friendly design with highly-intuitive 4.3-inch touchscreen
The complete solution: Includes printer, printhead, software and inks