Turkey raised the total export by 15.6%, while ready to wear and apparel industries strengthen their exports by 7.9% and textile industry by 6.7% in October.
Turkey obtained a revenue of 13 billion 528 million dollar increasing its export by 15.6% compared to the previous year's same month. According to Turkish Exporters Assembly (TİM) data, this is the biggest export number for the last 10 years. Turkey's total export raised up to 128 billion 659 million dollar. An 11% increase compared to previous year's same period in January – October 2017 period, and to 154 billion 227 million dollar with a 10.7% increase in the las 12 months period. Average export increase for 10 months of the 2017. That was 11% with a value of 129 billion dollars.
Automative industry came first in exports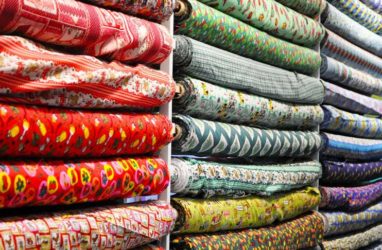 Automotive industry came first with 2 billion 632 million 111 thousand dollars for October exports. The Automotive industry was followed by ready to wear and garment industries. This industry exported 1 billion 537 million 983 thousand dollars. The industry has raised its export numbers by 7.9% compared to previous year's same month. Ready to wear and garment industry's January – October period total export was 14 billion 179 million 701 thousand dollars with a decrease by 0.9%.
Textile and raw materials industries has reached to 737 million 591 thousand dollars increasing their exports by 6.7%, compared to previous year's same month. Textile industry increased its total export to 6 billion 682 million 345 thousand dollars. It's a 2.4% increase in January – October 2017 period.
Top exports destination is Germany
In October, Turkey's top export destination was Germany. A total of 1 billion 429 million 896 thousand dollars was exported to Germany. UK, USA and Iraq followed Germany. The biggest leap on exports was to Russia. Between in 1 January – 31 October, Export to Russia was 724 million dollars with an increase of 54% compared to previous year.
TİM Chairman Mehmet Büyükekşi, in his speech in Turkish Export Week event, indicated the exports made a 2 point contribution to the 5.1% growth obtained in the first half of the year