The coronavirus outbreak, which began in December 2019 in Wuhan, China, is spreading at an unexpected rate. It is stated that more than a thousand people died and 35 thousand cases were detected in two months. The virus was transmitted to hundreds of people in 27 countries other than China, and it has brought daily life to a standstill in a wide area in China, especially Wuhan. On January 30, the World Health Organization (WHO) declared a global emergency for the coronavirus outbreak.
China has the largest production power in the world, and suffered a significant economic loss at the level of billion dollars due to the outbreak. In addition to the halted production and decreasing consumption figures, it has come to a standstill in areas such as transportation and tourism. Many global brands have stopped supplying products from China, and products from China are held at customs. Several companies, especially from the textile and apparel sectors, have turned to alternative producers and markets.
Due to the coronavirus, many fairs and events in China were postponed after June or cancelled. The first half of the year, especially in the spring, is the period when important fairs take place in China. The delay and cancellations of fairs have seriously damaged the Chinese economy. Textile and printing fairs, which are vital for global supply, are also among the postponed events.
Messe Frankfurt delays its fairs
While Messe Frankfurt announced that three textile fairs in Shanghai would be postponed to a date after March due to the coronavirus outbreak, they did not reveal a precise date. These delays include the Intertextile Shanghai Apparel Fabrics Spring Edition, Yarn Expo Spring and Intertextile Shanghai Home Textiles Spring Edition, which will be held at the Shanghai National Fair and Convention Center on March 11-13. Messe Frankfurt (HK) has announced to the public that it has postponed technology and automotive fairs outside the textile industry, which will take place in China in the next two months. These include the Asiamold fair, dedicated to additive manufacturing technologies planned to take place on February 26-28.
Reminding that Messe Frankfurt has been an active player in the Chinese market for more than 30 years, Wendy Wen, Messe Frankfurt (HK) General Manager, stated that they are completely behind the Chinese government's efforts to control the epidemic. That is why Wen noted that large-scale business and economic activities in some cities were suspended. Wen; "We have decided to reschedule our upcoming textile fairs in Shanghai for a later date. Our teams are making every effort to find suitable alternatives, but we will only take the decision to continue with these fairs when it is considered safe".
Milano Unica, which is planned to be held simultaneously with Messe Frankfurt fairs, also announced a delay decision.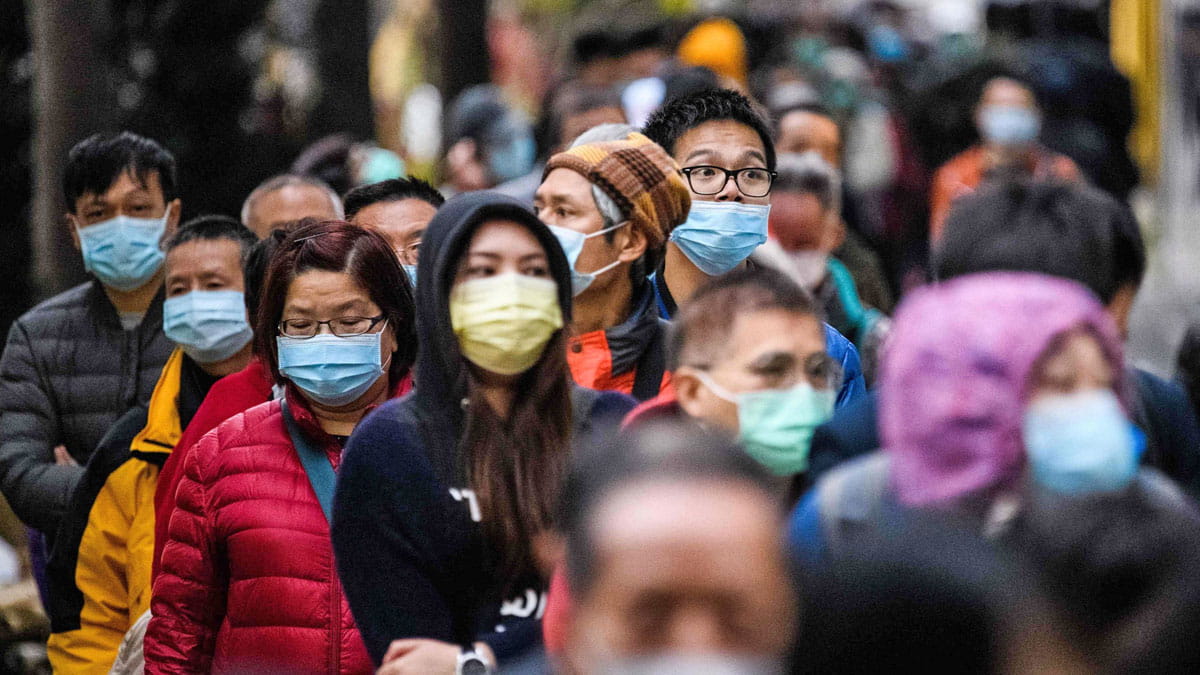 ISPO Beijing 2020 exhibition has been cancelled
Sportswear and sports technologies and materials fair ISPO Beijing 2020, which is planned to be organized in NCIEC Beijing February 12-15, was cancelled. The organization announced that the fair in Beijing was cancelled to protect the health and safety of exhibitors and visitors. The statement disclosed that as of January 24, 2020, important public health emergency measures regarding Beijing were taken and large-scale events were cancelled and instructions were received from the local government in this direction. It was announced that the next edition of the ISPO Beijing fair will be held on 14-16 January 2021.
Carpet and floor products fair Domotex asia CHINAFLOOR, which should be held on March 24-26, was postponed to a later date due to health concerns of exhibitors and visitors.
China International Fashion Fair Chic Shanghai, which is planned to be held March 11-13, has been postponed 'to effectively protect the health of the participants'. The organizers announced that talks were held with the authorities for the next date of the fair.
The issue of postponing the leather fair APLF, which is planned to be held in Hong Kong between 31 March and 2 April, is handled by the organizers.
Digital printing technologies fair Sign China 2020 (February 24-26) and APPPEXPO 2020 exhibition (March 4-7) were postponed due to coronavirus. The Design Shanghai fair March 12-15 was also postponed to May 26-29. The 45th China International Furniture fair (March 18-21) in Guangzhou was also among the postponed events. The plastic and rubber industry fair, Chinaplas 2020, informed its participants that the fair in April 21-24 was postponed.
Fairs are postponed due to coronavirus outbreak outside China
Due to the coronavirus outbreak, not only fairs in China are postponed; but also fairs in the surrounding region and other Asian countries. For example, IGATEX the most important textile fair of Pakistan was postponed due to coronavirus. The organization firm FAKT shared the information that the 13th International clothing and textile machinery fair; and conference IGATEX Pakistan will take place in Lahore July 1-4; instead of March 11-14. The 7th International chemical and paint fair ICADEX Pakistan; which was held simultaneously with IGATEX, was postponed to the same date.
Dhaka International Textile and Clothing Machinery Fair (DTG) held in Bangladesh has been delayed due to the coronavirus outbreak. June 11-14 was announced as the new date of the fair, which should be held February 20-23.
The Apparel Sourcing Week 2020 event; which should be held on February 20-22 in Bengaluru, India; was also cancelled due to the outbreak. June 18-20 was announced as the new date of the fashion week.
Denimandjeans Tokyo fair on March 4-5 is also among the postponed fairs. Asia Apparel Expo, which will take place in Berlin on February 18-20, 2020, has been postponed to June 23-25.
American Events has announced that both the NE Materials Show in Boston on February 5-6; and the Materials Show in Portland on February 12-13 was postponed due to the concern of coronavirus. In the USA, where the coronavirus cases are experienced, the administration has implemented various measures for public health. In addition, major companies such as the USA's global brands; Disney, McDonalds and Starbuck have temporarily closed their operations in China. Clothing brands such as Nike, H&M and Adidas, which have stores in the Chinese market, have closed many stores and reduced their working time. This shows that the outbreak will affect not only the Chinese economy but most of the global economy.