With two weeks remaining FESPA Global Print Expo 2020 (March 24-27, 2020) and the simultaneously organized European Sign Expo 2020 and Sportswear Pro 2020 have been postponed. The announcement made by FESPA disclosed that in light of the rapidly evolving situation regarding COVID-19 in mainland Europe, and in close dialogue with their national Associations and exhibitors, they have taken the decision to postpone.
Based on feedback from exhibitors, FESPA will now seek to reschedule the events for a later date, precise timing and venue still to be determined based on venue availability.
FESPA CEO Neil Felton explained; "Until this week, our actions with regard to COVID-19 – including the pre-emptive action taken in February regarding exhibiting companies from China – have been informed by guidance from the relevant international and national authorities, with the primary objective of safeguarding the health and wellbeing of exhibitors and visitors. However, in light of the recent spread of the virus in specific areas of mainland Europe, we have consulted with our stakeholders and have concluded that it is in the best interests of our community to defer the events to a later date".
FESPA will provide an update regarding revised event dates in due course.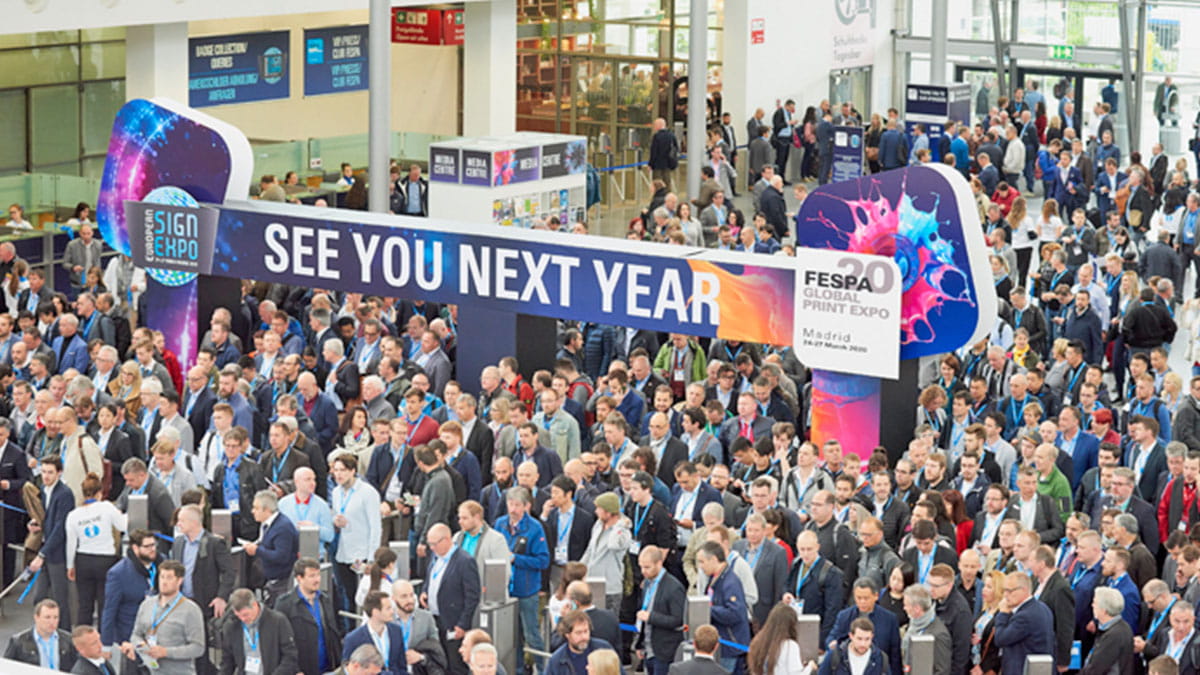 What did happen at FESPA 2020 previously?
FESPA did previously disclose that the events were not cancelled; yet heavy measures would be set in place in their February 20 announcement regarding the new type coronavirus (COVID-19). The announcement emphasized that FESPA takes the concerns regarding the outbreak of COVID-19 (also known as novel coronavirus) very seriously; and that they wished to take proactive steps in regard to three events altogether.
Most important of the announced measures was against the participation from China. With effect from 20.2.2020; FESPA formally contacted all exhibiting companies from China at the three Madrid 2020 exhibitions; requiring that they provide documented evidence that all representatives of their company attending the exhibitions, including sub-contractors; have not resided in or visited China at any time after 5th March 2020. This represents a two-week period preceding the beginning of the build-up of the exhibitions.
IFEMA was at the centre of the other measures for the FESPA events. IFEMA had protocols linked to those established; both by the World Health Organisation and by the national Spanish Ministry of Health; and regional Council of Health of the Community of Madrid; regarding first-line actions to be taken should a case of infection by this virus be detected within its facilities.