Turkish cotton will be introduced to the world with the trademark registration of 'GMO FREE Turkish Cotton' obtained from the Turkish Patent Institute in cooperation with İzmir Commodity Exchange, National Cotton Council and Istanbul Textile and Raw Materials Exporters' Association. The trademark, registered within the scope of the initiative started to increase the added value of Turkish cotton in the world market, was announced at the meeting held at the IzQ Innovation Centre. Orta Anadolu Director Sedef Uncu Akı and SÖKTAŞ Yarn Spinning Manager Akif Değirmendere took part as speakers at the launch meeting, where the manufacturers Orta Anadolu and SÖKTAŞ Tekstil received the GMO-Free Turkish Cotton Brand certificates. Then, two panels were held, titled 'The Importance of the GMO FREE Turkish Cotton Brand for Turkish Textile and Cotton Production' and 'Sustainable Brands and the Role of GMO-Free Cotton in Production'.
Türkiye's leading textile manufacturers started to receive GMO FREE Turkish Cotton certificates
Sedef Uncu Akı stated that they are proud of being the first denim manufacturer to have the certificate of GMO FREE Turkish Cotton as Orta Anadolu, saying: "As a denim company that contributes to the advancement of sustainable practices in denim and Türkiye's global presence in our sector, our belief is that with the GMO FREE Turkish Cotton System, our mission to create a net positive denim ecosystem while supporting domestic raw materials and production will be strengthened."
Akif Değirmendere, on the other hand, stated that SÖKTAŞ Tekstil has been continuing its studies on sustainability for many years and it is of great importance that cotton, which is the main raw material, is sustainable in these studies. Expressing that they have achieved good results in terms of reducing the environmental impacts of cotton production and that they continue to monitor them, Değirmendere continued as follows: "We have received the certification by supporting the GMO FREE Turkish Cotton standard, which is a new standard on sustainable raw materials. From now on, we will support all the studies to be done for the development of sustainable Turkish cotton. We hope the standard and certification of GMO FREE Turkish Cotton will be beneficial for our textile industry."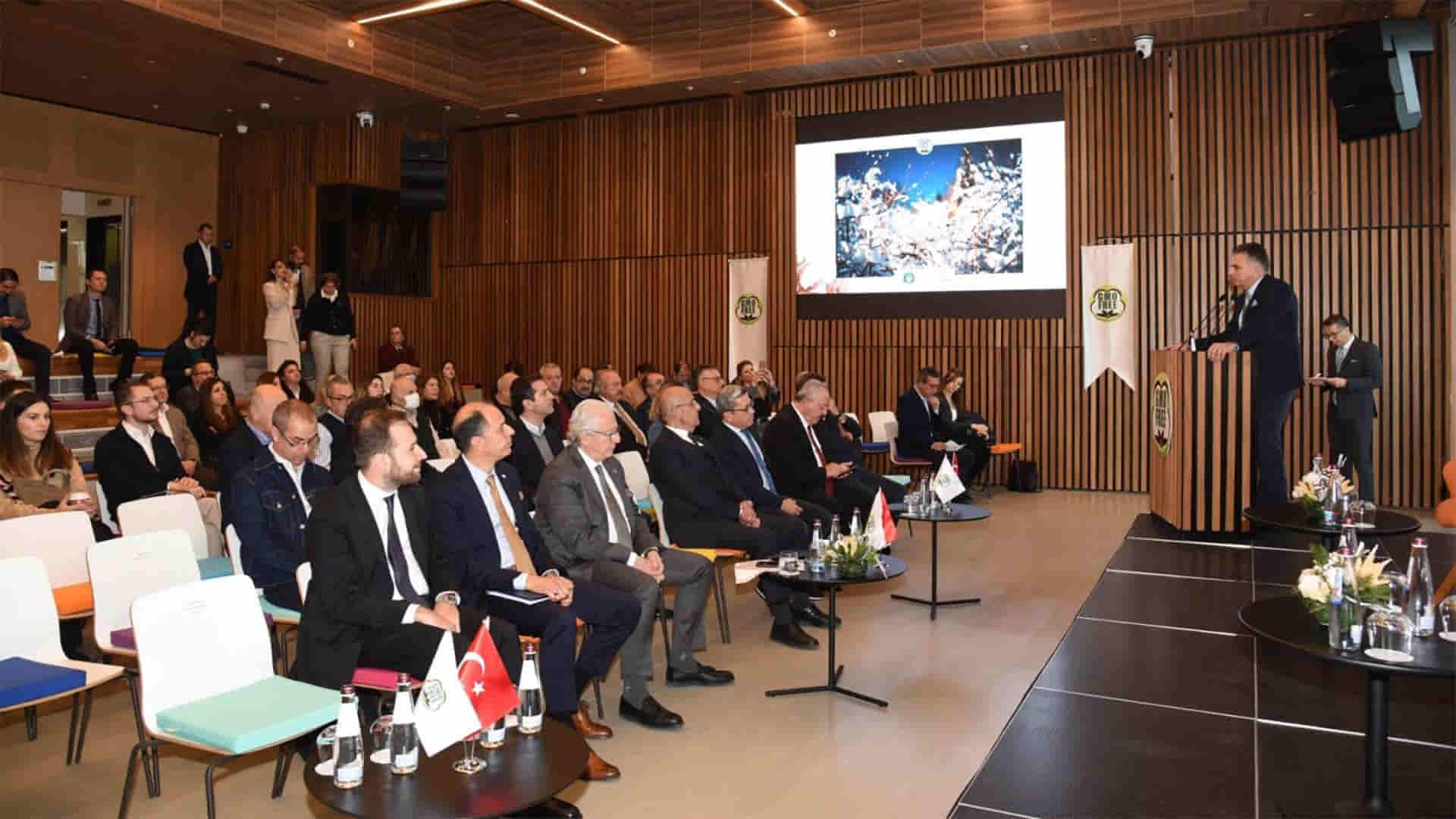 National Cotton Council Chairperson of the Board of Directors Bertan Balçık, who moderated the first session on 'Importance of the GMO FREE Turkish Cotton Brand for Turkish Textile and Cotton Production', said the fact that Orta Anadolu and SÖKTAŞ, amongst the major textile companies producing in Türkiye, have received their brand certificates, adds strength to themselves. Noting: "In order to strengthen the traceability of our brand, starting from seed, production plot, farmer and cotton gin stages should be included in the process in a transparent manner from now on. The support and guidance provided by the ministries in this regard will make it easier for us to reach our goal in 2023," Balçık added that they will have started the growth process in 2023.
GMO FREE Turkish cotton trademark will increase competitiveness in textile
Barış Kocagöz, Chairperson of the Board of Directors of GMO Free Pamuk A.Ş, which was established with the partnership of the institutions involved in the project, pointed out that Türkiye has a very important place in cotton production as well as in textile production. Kocagöz, stating that Türkiye has a cotton production of around 1 million tons and ranks first in the world in GMO FREE (Genetically Modified Organism) production, disclosed: "With a very correct decision taken by our Ministry of Agriculture and Forestry years ago, GMO cotton production and seed import are prohibited. In this way, the conventional seed diversity in our country has not been contaminated and our GMO-free cotton production continues to increase."
Kocagöz, saying that preserving GMO-free seeds is important for sustainable cotton production, stated that in countries where GMO seeds are introduced, GMO-free seeds are definitely contaminated and they cannot return to their essence. Kocagöz pointed out that this in a sense obliges them to companies that have seized the market with GMO seeds. He said: "Thus, production in national variety and quality ceases to be sustainable. Until today, thanks to this triple partnership, GMO-Free Pamuk A.Ş. and institutions authorized for certification have been approved and the whole system has been made ready to carry this sustainable brand to Turkish textile products."
Kocagöz noted that within the scope of the study, certification bodies will control and audit the brand in the chain from cotton production to the consumer and added that with this brand specific to Türkiye, the country's competitive power will increase in textiles.