Groz-Beckert presented its latest solutions at ITMA ASIA + CITME 2021 in a total of six product segments, including knitting, weaving, felting, tufting, carding, and sewing. The company met with its visitors at the virtual booth as well as the physical booth at the fair held at the National Fair and Congress Centre in Shanghai on June 12-16, and hosted a total of approximately 3,600 visitors, of which 2,300 were in person and 1,300 were virtual. While most of the visitors to the fairground came from China due to the pandemic, India ranked first according to the number of visitors in the virtual environment, followed by Bangladesh, Germany, and Turkey.
Groz-Beckert reached many customers with its virtual booth at ITMA ASIA
This year, the virtual booth complemented the traditional booth on the fairground, enabling Groz-Beckert to reach as many customers as possible despite the coronavirus pandemic and worldwide restrictions. At both booths, the product highlights were explored using 3D models and discussions were held. Each visitor had the opportunity to visit the virtual booth with his own avatar that they could use to move through the virtual world.
An exchange between customers and Groz-Beckert took place either in person or – also in real time – via chat or video call as part of the trade fair. The model proved to be a success.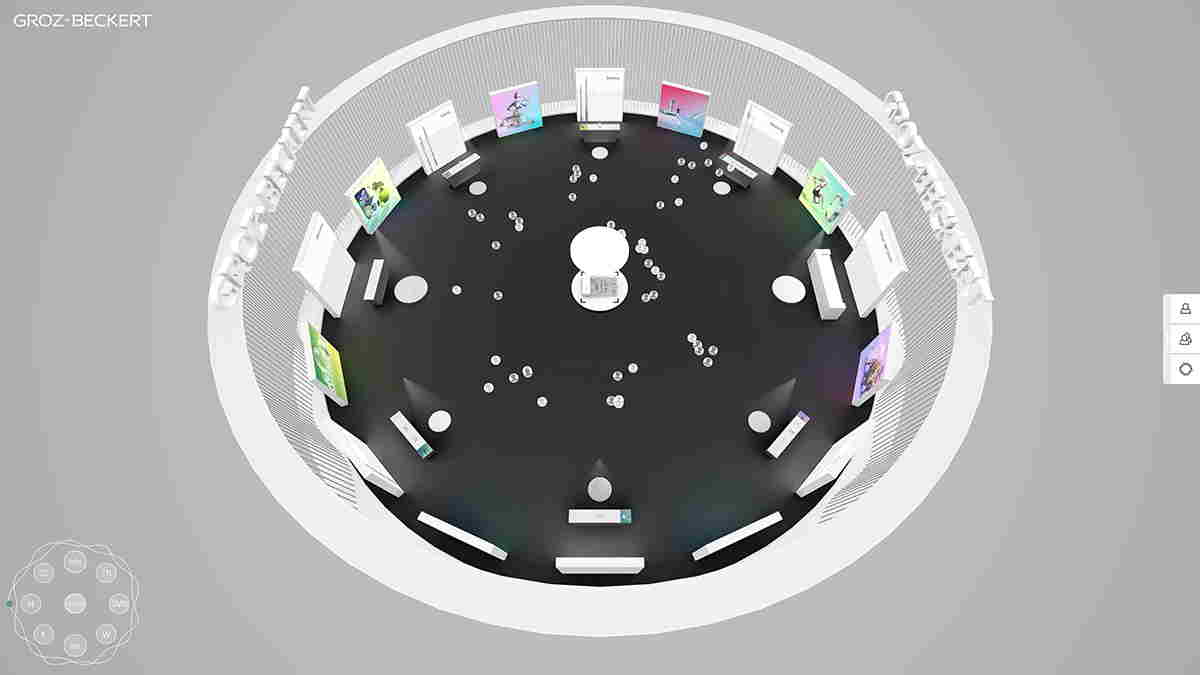 A Groz-Beckert solution for every segment
Several products including SANTM SF staple fibre needle for knitting segment and SNK SF staple fibre sinker specially designed for use in large diameter circular knitting machines were displayed at the Groz-Beckert booth. In addition to WarpMasterPlus, which offers a suitable drawing-in solution for every weaving mill, the patented GEBECON® felting needle and Tufting Gauge Part Systems, which provide quality and economical solutions in tufting, were also introduced at the fair. In the carding segment, the new stationary flat series, TV56 revolving top and cylinder card clothing with special tooth geometry met with the visitors.
Focusing on technical textiles and especially on the manufacture of car seats, Groz-Beckert introduced the SAN® 5.2 special application needle, which meets the high demands when sewing car seats, in the sewing exhibition section. In addition, the GEBEDUR® titanium nitride coating, which increases wear protection, and the Sewing customer portal, which includes the functions and contents of the products, were among the other solutions offered at the company's booth.