The Heubach Group, one of the leading brands in inorganic and organic pigments and comprehensive colour solutions launched its new product line Ultrazur™ at PlastIndia 2023. A range of Ultramarine Blue pigments in four shades from greenish to reddish for a variety of standard and demanding applications is manufactured in Heubach´s site in Dahej, India, in a brand-new production facility. Modern manufacturing site with state-of-the-art technology and highly automated processes ensures consistent quality and environmental performance. Heubach adds a powerful new pigment to its broad and innovative range of sustainable colourant solutions for plastic applications with Ultrazur.
Ultrazur, the ideal solution for fibres and thin film applications
Ultrazur has been tested extensively against market benchmarks and displays product properties that make it an optimal choice for a range of different applications that require a medium to high performing Ultramarine Blue pigment. It is highly resistant to heat (up to 350°C), light (lightfastness of 8 in HDPE) and exhibits strong weatherability. It is non-warping and non-shrinking, thus maintaining the dimensional stability of polyolefins. The new technology used in the final production step of Ultrazur provides excellent dispersibility making it a suitable choice for fibres and thin film applications. Pigments are safe products in processing and final use. It is non-toxic, does not migrate and complies with industry norms for use in sensitive applications. It is stated that registrations are expected for Q2 2023.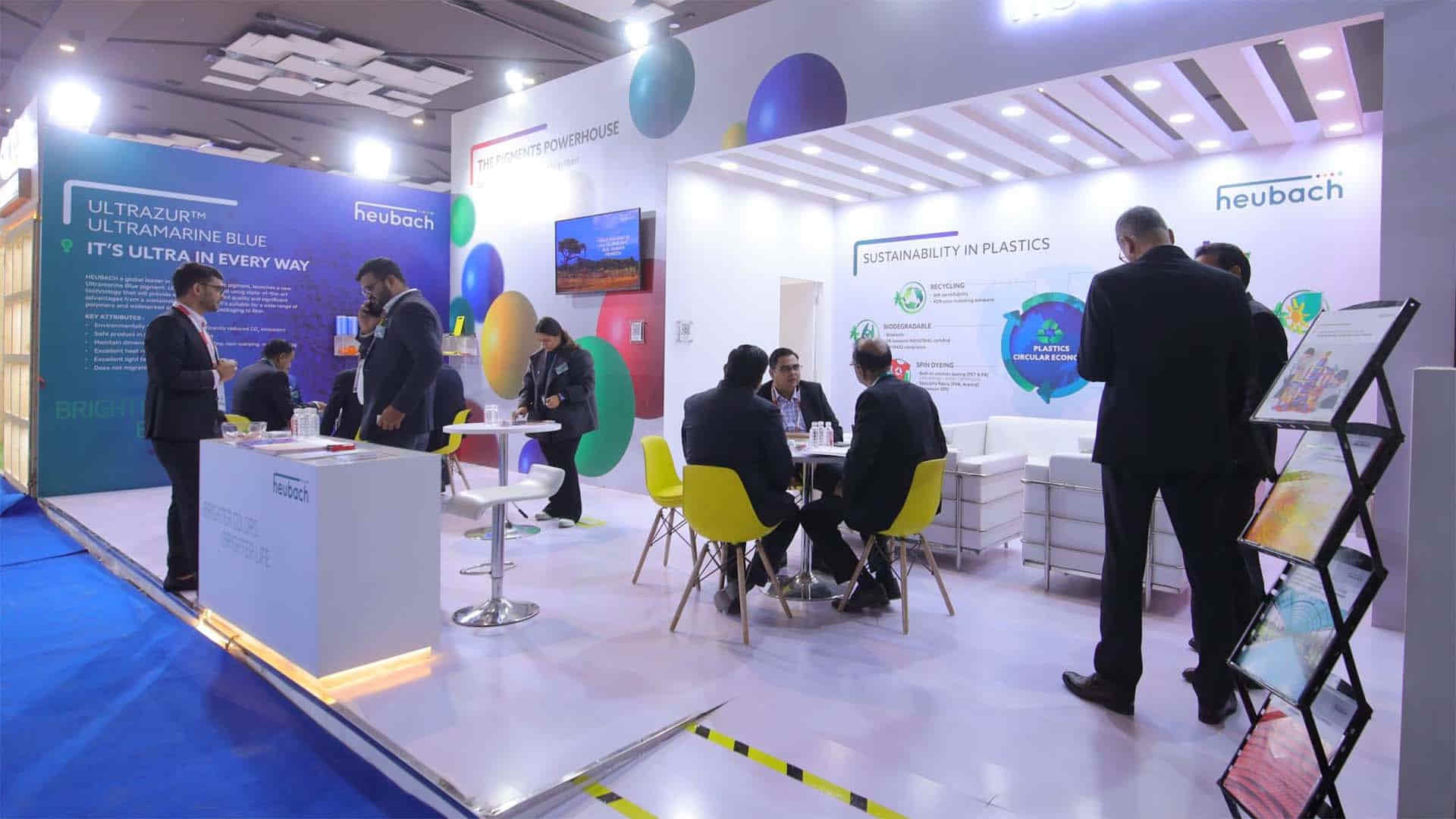 Heubach will further reduce its CO2 emissions
Heubach Head of Business Development Ultramarine Blue, Ravichandran Palanivelu stated that Ultrazur is the 'greenest' Ultramarine Blue in the market, saying; "Our modern manufacturing site in Dahej boasts of best-in-class wastewater and air emissions treatment technology. Further reduction on CO2 emissions in manufacturing will come throughout 2023 based on our investments in solar energy."
Heubach, operating in the field of organic, inorganic and anti-corrosive pigments, pigment preparations, dyes and specialty materials, has 19 facilities around the globe. The Group, serving its customers with its extensive product portfolio, advanced technologies, global manufacturing sites, and secure supply chains, generates approximately EUR 1 billion in annual sales.