The tension between Russia and Ukraine for several years flared up again after the annexation of Crimea by Russia in 2014 and the declaration of independence of the separatist Luhansk and Donetsk, where the Russian population in the Donbas region is dominant, in the same year. The Russian-Ukrainian war started with Russia's attack on Ukraine on February 24 and changes the balance of the global market in the short and long term. Ukraine is expected to lose power in global trade due to its destroyed infrastructure and the migration of people fleeing the war, as well as international sanctions against Russia as the initiator of the conflict. It is inevitable that Türkiye, who has strong commercial ties with both countries, will directly experience the negative effects of this on both imports and exports even though her acts with an impartial policy and efforts to find reconciliation by minimizing losses is appreciated. While Türkiye's foreign trade with Russia was worth 32.5 billion dollars in 2021, 27.5 billion dollars of this was imported from Russia, primarily natural gas. Ukraine, on the other hand, is among Türkiye's developing commercial partners, with exports value of 2 billion 900 thousand dollars and imports value of 4 billion 500 million dollars.
The textile industry, which represents 4.43% of the total world trade, also gets its share from these latest developments. Türkiye has strong relations with both countries, does not participate in the sanctions against Russia and maintains its neutral position in the war. Turkish textile, ready-to-wear and leather sectors rose to 5th place in world textile exports in 2020, has already started to see the reflections of the war in her current trade relations with Russia and Ukraine. There were cancellations and postponements on orders for textile, ready-to-wear and leather products from the region to Türkiye after Russia's attack on Ukraine, while statements and announcements from the important actors of the sector are coming one after another. These developments in both markets which are important for the Turkish textile industry, also create concern and uncertainty for the next period.
The general outlook of the Turkish textile industry after the Russia-Ukraine war
The statements and latest developments from the important players of the sector after the start of the Russia-Ukraine war can be summarized as follows:
This Content Is Only For Subscribers
Digital Magazine and Exclusive News Subscription
Turkish companies made numerous business contacts at the Kyiv Fashion held in Kyiv in February and the Collection Première Moscow in Moscow. Order cancellations started to come from both countries with the entry of Russia into the territory of Ukraine. TOBB Turkey Garment and Apparel Industry Councils Assembly President Şeref Fayat stated that they have faced cancellations worth approximately 200 million dollars so far and said that it could exceed 1 billion dollars if this situation continues. Istanbul Leather and Leather Products Exporters' Association (IDMIB) President Mustafa Şenocak said that among the order cancellations, there are products that have already been produced but not paid for yet and that there are hundreds of thousands of pairs of shoes and thousands of leather jackets that have been cancelled.
Laleli Industrialists and Businessmen's Association (LASİAD) Chairman of the Board Giyasettin Eyyüpkoca stated that Russians and Ukrainians provide half of Laleli's annual trade volume and said; "We had started production for the new season, but now we have all stopped".
LASIAD also announced that they will support Ukrainian citizens in the region with accommodation in hotels until they are able to return to their countries and issued a call for their members; "You can contact us about all your export problems to the region due to the current situation between Russia and Ukraine".
Turkish Exporters' Assembly (TIM) has set up a crisis desk within its own body for the members whose export operations to Ukraine and Russia are affected to convey the problems they experience, as well as their demands and suggestions.
It has been reported that Turkish brands operating with more than 650 stores in Russia also have difficulties in money transfer and there is uncertainty about the transfer of goods at customs.
Turkish ready-to-wear stores LC Waikiki, Colin's, English Home and DeFacto closed their stores in Ukraine for security reasons. It was also reported that large organized Turkish retailers in the region suspended new store openings.
On the other hand, it was stated that the trade relations of the sector with markets close to the region such as Poland, Belarus, Moldova and Romania were adversely affected by the latest developments.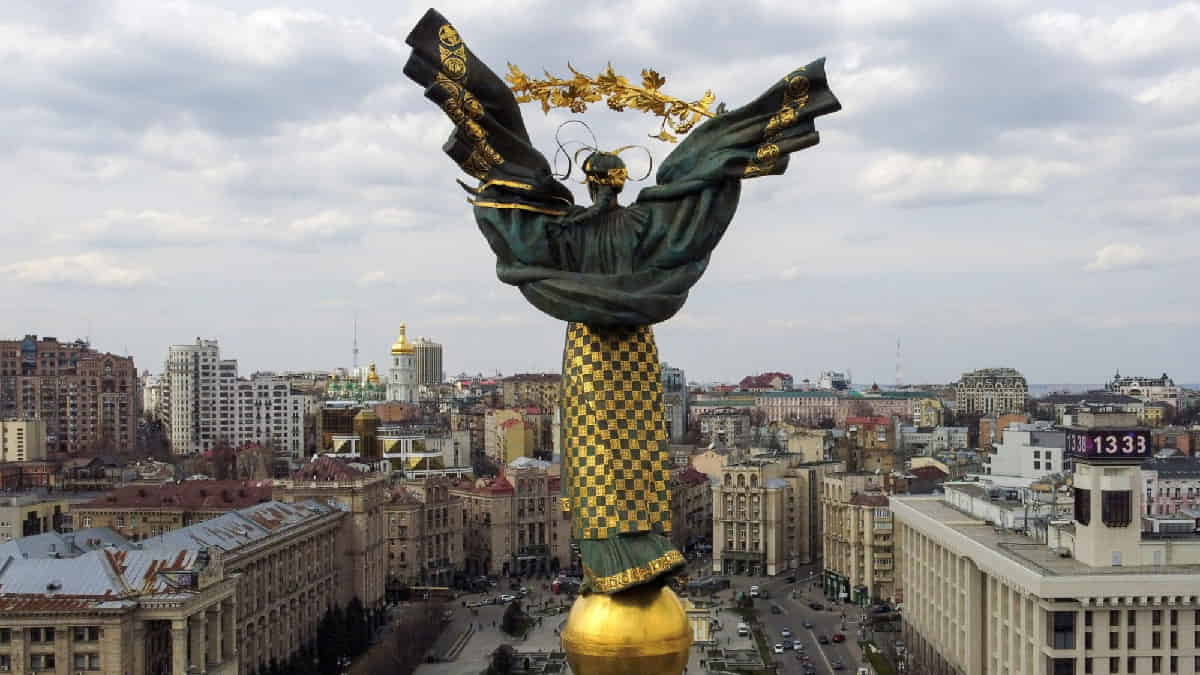 Both countries are important markets for Turkish companies
Turkish ready-to-wear and apparel industry realized exports worth of 20 billion dollars in 2021 and reached an export figure of 3.4 billion dollars in the first two months of 2022. Ready-to-wear and apparel exports to Russia in 2021 amounted to 286.5 million dollars, while exports of textiles and raw materials amounted to an average of 298 million dollars according to TIM data. Approximately 133 million dollars worth of leather and leather products were exported to Russia in the same period. While Türkiye's total leather and leather products exports in 2021 increased by 32.9% to $224.5 billion, Russia ranked second after Germany with a 7.7% share in this total according to IDMIB 2021 annual report. Exports of leather and leather products to Russia increased by 31.5% compared to the previous year and reached 133.1 million dollars. Türkiye exported approximately 20 million dollars worth of leather and leather products, 173 million dollars worth of ready-to-wear and apparel, 115 million dollars worth of textiles and raw materials to Ukraine in 2021. On the other hand, it is stated that the total export worth of more than 1 billion dollars made to Russia and Ukraine last year, together with special invoice exports, in other words, luggage trade, was more than three times.
While Türkiye does not have a free trade agreement (FTA) in force with Russia, FTA with Ukraine was signed during President Recep Tayyip Erdoğan's visit to the country on February 3, 2022, but has not yet entered into force.
Shoe manufacturers in Gaziantep are in search of new markets
Russia and Ukraine, which constitute half of the annual trade volume of Laleli, one of the textile centres of Istanbul, are among the most important markets of the shoe industry as well. Shoe manufacturers in Gaziantep, one of the largest shoe production centres in Türkiye, draw attention to the fact that the war between Russia and Ukraine has deeply affected the sector. These latest developments, in addition to the current problems such as the currency crisis, inflation figures and increasing energy costs, push manufacturers to seek new markets.
Gaziantep Chamber of Tradesmen and Craftsmen President Mehmet Emin İnce said that one of the three markets where they sell the most products, as Türkiye and Gaziantep, is the Middle East region, Russia and its surroundings, Europe and its region, stating that they will seek new customers in the African market due to the war. İnce explained that they are targeting the country of Ghana in this sense, and said that they also made room for themselves in the Turkish Trade Center in Italy. İnce pointed out that these processes are progressing with seasonal agreements and are not realized in the short term, underlining that since the products made for the Russian region are not suitable for the African and European markets, it is necessary to prepare a new collection for these markets.
"We will be the most important supplier country of the two countries after the war is over"
Both countries are among the important markets for the leather and leather products sector, which ended the year 2021 with 1 billion 726 million dollars of exports. The umbrella organization of the leather and leather products industry, Istanbul Leather and Leather Products Exporters' Association (IDMIB) Vice President Güven Karaca emphasized the importance of alternative markets and said; "If we can exist in every region of the world where there is consumption, we will be much less affected by the crises that suddenly appear in a region". Karaca disclosed; "We see that our exports to the European region have increased significantly since the plane crisis we had with Russia 7 years ago. The current war is not only affecting our industry but also the world trade negatively. We are experiencing order cancellations from the region. Moreover, we cannot collect the money for the products we send to Russia. In my opinion, we will be the most important supplier country of the two countries after this war is over, as long as we get through this period with the least damage".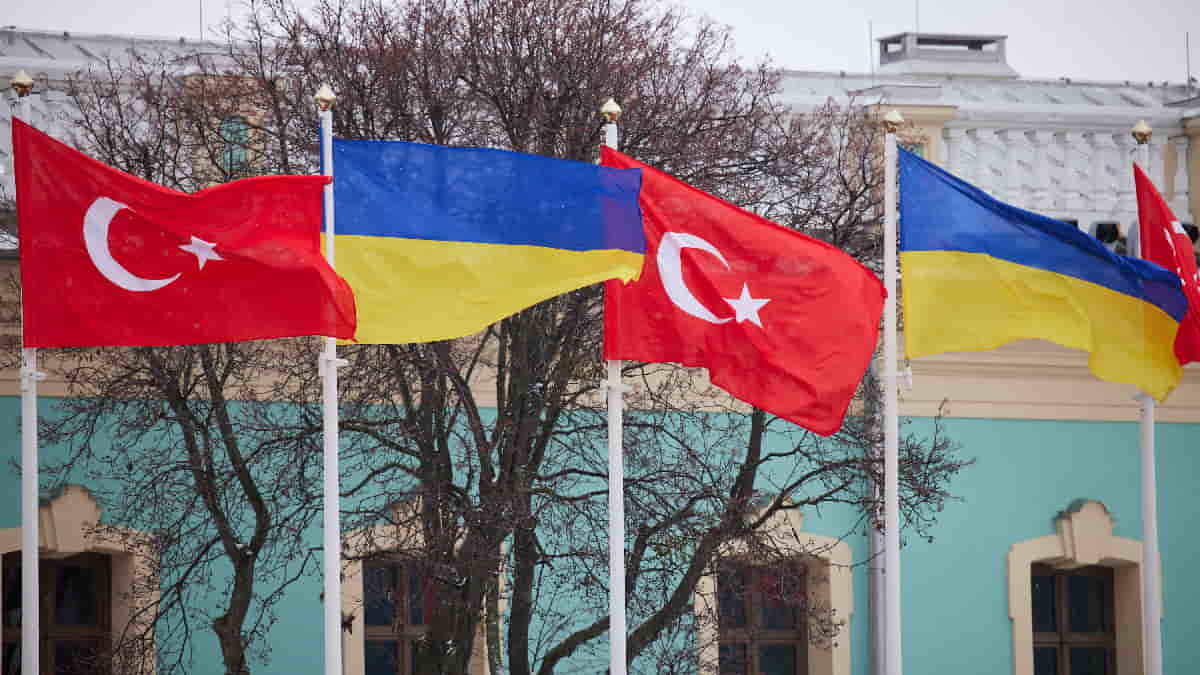 The Ukrainian textile industry exports 80-90% of its production
Ukraine, which has 19 free trade agreements with approximately 46 countries and is considered the wheat warehouse of Europe, realizes 80% to 90% of its textile production in exports. The country, having a total of over 2 thousand 500 textile production workshops/factories, has the potential to become a strong competitor to Türkiye, as well as Central and Eastern Europe, with its competitive production costs in the rapidly developing ready-to-wear and shoe industry. Ukraine has produced 330 million dollars worth of fabric in 2019 and has more than 500 fabric production enterprises employing more than 16 thousand people. Looking at the apparel and shoe production, the sector employs more than 220 thousand people with over 2 thousand production companies and realized an export value of 850 million dollars in 2019. The strongest fashion brands of the global market such as Adidas, Hugo Boss, Marks & Spencer, Tommy Hilfiger, Zara already have production centres in Ukraine.
The top three export countries of the Ukrainian textile industry in 2018 were respectively; Germany (218 million dollars), Poland (96 million dollars) and Denmark (82 million dollars). Ukraine, which also exports to Türkiye, sold approximately 16 million dollars worth of textile products to our country in the same year. It has been observed that Türkiye's general exports to Ukraine have increased steadily since 2015. Ukraine's total imports of ready-to-wear, knitted fabrics and other textile products amounted to 326 million dollars, importing 2.15 billion dollars from Türkiye over all import items in 2019. In addition, there are a significant number of ready-to-wear stores in Ukraine where ready-to-wear and apparel products produced in Türkiye are sold.
It is seen that the first three product groups that Türkiye imports the most to Ukraine are light rubberized knitted fabrics (44.2 million dollars), knitted sweaters (26.9 million dollars) and non-knitted men's suits (23.3 million dollars) according to the 2019 reports.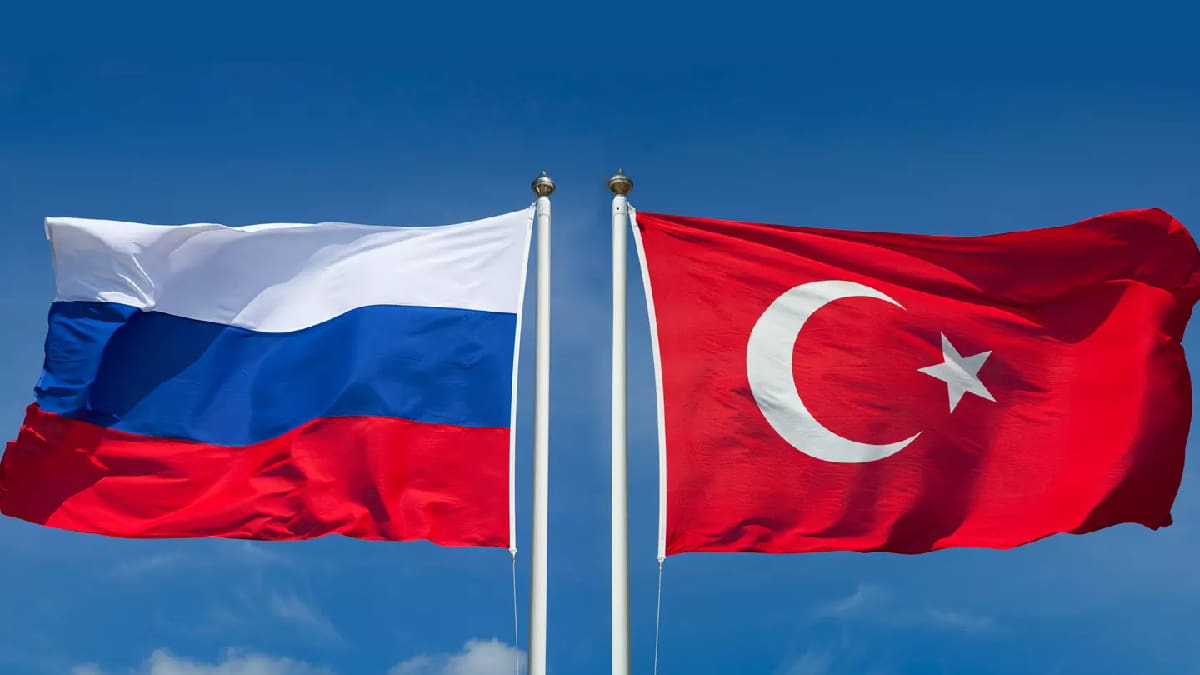 Russian textile industry increases domestic production in textiles
While domestic products constitute approximately 30% of the Russian light industry market in general, the country also has some policies to increase its textile and apparel production. While it is aimed to increase the share of domestic production in light industry to 50% by 2025 in Russia, synthetic fibre production, which is based on the country's petroleum resources, comes to the fore in terms of textiles. It is seen that fabric production in Russia has increased in recent years, on the other hand.
There are nearly 40 large and 2 thousand medium-sized textile enterprises in Russia's textile centre, Ivanova. In addition, four Turkish companies operate in the region. It is seen that the number of employment in Russia's textile production, which was 749 thousand in 2000, decreased over the years to 85.2 thousand by 2020. While the Russian ready-to-wear market generated total revenue of approximately 30.5 billion dollars in 2020, women's clothing constituted the largest part of it with 16.6 billion dollars, and the rest was men's and children's clothing.
The textile industry has a share of 1.41 billion dollars in Russia's total exports of 407 billion dollars in 2019 according to OEC data. It is seen that exports to Türkiye constitute 17.2 million dollars in this figure. Russia's total imports amounted to 238 billion dollars, while textile products constituted 18 billion dollars of this in the same year. The most imported product groups were non-knitted women's suits (1.41 billion dollars), women's non-knitted coats (1 billion dollars) and knitted sweaters (996 million dollars).
It is seen that there is uncertainty in Türkiye's markets in this region and nearby regions in the upcoming period considering the effects of the Russia-Ukraine war on the textile and clothing industry today. Manufacturers are already searching for new markets and looking for different solutions in order to get through this process with the least damage. In addition to the fact that both countries are important markets for the Turkish textile industry, millions of tourists from the region also contribute significantly to the domestic ready-to-wear retail.