Today, the demand for versatility in the apparel is growing rapidly. Whether it is for sports or leisure purposes, it is shaped as the basic expectation for the apparels is that they perform various functions. These functional features, which are generally seen in work and safety clothes, are now reflected in sports and daily wear. The increase in demand not only for stretch fabrics, but also for high performance textile products in every category leads to significant improvements in this regard. Swiss-based fabric manufacturer Schoeller Textil AG does not only offer comfort and style fabrics to its customers. The company also offers technologically advanced products that are breathable, water and dirt repellent with the 3XDRY technology.
3XDRY finishing technology from schoeller allows the exterior of a textile to be water repellent, while the inside absorbs moisture and quickly distributes it over the surface. As a result, textiles with 3XDRY dry much faster in comparison to conventional textiles. This ensures increased wellbeing during all activities.
Hydrophobic and hydrophilic properties in one fabric
The 3XDRY finish combines two technologies on just one fabric. On the outside, the fabric receives a hydrophobic (water-repelling) finish. Therefore it reliably repels moisture. On the inside, the fabric is furnished with a hydrophilic (water-loving) finish. Due to this hydrophilic finish, the perspiration produced by the body is carried away by the moisture-attracting fibres and spread over a wide area. The perspiration can evaporate quickly. In this way, the perspiration evaporates close to the body, supporting the body's own cooling function. The hydrophobic layer also prevents perspiration escaping to the outside so that, externally, perspiration stains are barely visible. Textiles finished with 3XDRY are significantly faster to dry after washing. Depending on the base material, the finish can withstand up to 50 washes at 40°C. After washing, the function can be reactivated by heat treatment, either in the dryer or by ironing.
Since the launch of 3XDRY in 2001, the technology has proven performance focused mostly on sportswear. Now that demands within the fashion industry are also trending toward performance textiles, more of its apparel brands are also turning to the patented 3XDRY technology's reliability and versatility for functional jackets, pants and shirts.
Several brands are relying on the 3XDRY technology
– Canadian brand Kit and Ace continues to feature 3XDRY in jackets and commuter pants. Water repellent Navigator Excursion Jacket and Navigator Commute Pant are designed with functionality and versatility in mind and make the transition from bike to boardroom seamless.
– Pinnacle outdoor brand Arcteryx continues using 3XDRY in its functional commuter pants. Combining dynamic performance with city styling, the A2B Commuter Pant easily transitions from bike to workplace. Comfortable and casual, the Devis Pant uses a cotton blend stretch fabric that is stain resistant, repels water and wicks moisture.
– Aspirational adventure brand Vollebak trusts in 3XDRY in the field of functional shirts. Planet Earth Shirt is water and dirt repellent, bacteria resistant and fast drying, it's built from advanced high-performance materials that stretch and breathe like sports gear.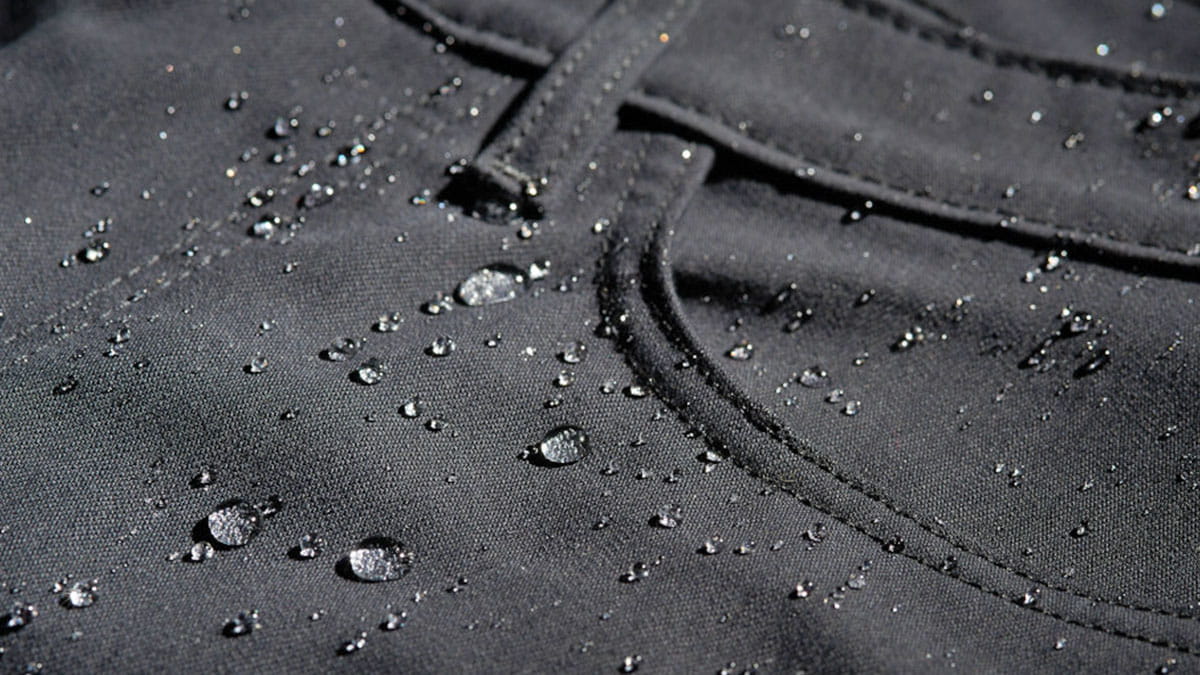 – Manual Outfitters relies on schoeller textiles with 3XDRY for its All-In Performance Dress Shirt that offers 4-way stretch comfort, blocks sweat stains and repels liquids throughout a long work day.
While functional offerings from apparel companies in varying categories begin to overlap more and more; end users benefit from garments with greater versatility. Favourite pieces that are higher quality and more durable can be worn for a longer period of time; and contribute to a careful and sustainable use of textiles and garments.